September was quite the busy month at Old School Model Works.
By this point of the year, I'd hoped to be introducing the next kit in the Old School Model Works lineup, but several things have delayed this a bit, and that's ok. I can say that this next release will be one of our larger designs and is in a direction that we haven't tackled yet. A fair amount of re-designing is needed to bring this one up to laser-cut simplicity but I hope to have something on the building board in the next couple of weeks. Stay tuned.
One of those delays was a welcomed trip to lower New York state to participate in the 20th anniversary of the NEAT Fair. It was a good trip and I have to extend a huge "thank you" to my good friend, Dan Gaston, who helped out all along the way. It would have been just about impossible to do it without his help.
If you've never been to Catskill mountain area of New York, it's certainly worth the trip as the scenery is breathtaking. Where the NEAT fair is held happens to be in a valley between two extremely large hills which makes it one of the most picturesque places I've flown, second only to Torrey Pines at sunset.


The event itself was one of the most easy-going that I've ever attended. Tom Hunt and his staff of volunteers have been fine-tuning how things go for many years. I was very impressed at how three flight lines were open at all times – the main one for general r/c flying, then smaller lines at each end for park-flyers and rotorcraft of various sorts. None of us got in the way of the other and time was even slipped in a the top of the hour for the more aggressive 3D guys to do their thing. Well done over all.
We met a lot of great people, made new friends and I had the chance to catch up with a friend who I've emailed and talked to quite a lot, but never met in person – Mr. Terry Dunn. He brought along the Sky Ranger that he reviewed in Model Aviation and let us display it in the Old School Model Works booth for a while.
Dan and I put all our demo models through their paces and I must say it's great to be able to show a potential customer exactly how a model flies, rather than relying on word-of-mount and YouTube videos.
So, if you've ever thought about going, I'd strongly recommend it. Yes, the attendance was down a bit because of the weather this year, but hopefully we'll all be back on track for 2020.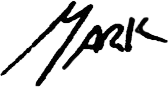 Mark Lanterman – [email protected]
---
Balsa price increase
You've probably seen recent price hikes from many kit makers over the past few months. We've been lucky enough to hold pricing for a while, but it's now our turn as we are being forced to raise our prices starting November 1st. Like the rest of the industry, we are being hit with 40% increases in balsa prices. Our balsa suppliers (Sig and Bud Nosen) have experienced massive price increases and shortages on balsa because of the demand for it in the wind turbine field. We've heard stories of turbine representatives basically hi-jacking balsa shipments by throwing massive money to the suppliers. This gives them first choice to "steal" balsa supplies from our industry. There's just to way to say it other than it really sucks for all of us.
Because of our current print advertising, this price increase won't go into effect on November 1st. So, you still have a few weeks to stock up on Old School Model Works kits at the current pricing.
---
A cool "kit-bash" of sorts.
I've posted this information on our social media channels, but it bears repeating for those who don't do that sort of thing.

One of our customers, Mark Troutman had purchased our Wedell Williams Trophy Racer kit some time ago. Well, I was quite surprised to receive a few photos from him and to see what he did with it. The following are his words:
"I thought you might like to see a conversion to control line stunt I just finished using your Wedell Williams racer kit. It flies very well and did the full control line stunt pattern on the second flight."
"Power is a OS FP .40 and its covered in pink silk with black dope trim. Great kit!"
"The kit was outstanding and went together without any extra cutting and fitting."

"I flew it again this morning using 57 1/2 foot lines and adding 2 degrees of outboard thrust on the engine (OS FP .40) and I am now sure I will use it this year in a contest as it really does make a excellent stunter. I obviously used the flaps as differential flaps coupled to the elevator and fixed the ailerons in place. I actually switched the flaps with the ailerons to get bigger control surfaces on my controls for better square corners which it does with ease."
"Ever since I saw the ad for this model I had wanted to try this and I am now very glad I did. That big thick wing makes a great stunt platform. With the OS .40 I did have to add 3 oz of weight to the nose to get the CG proper so a OS LA .46 with a heavy muffler is probably the way to go or even a larger ( heavier) engine."
"Here are a few shots of the control line conversion in action as everyone that i fly with is amazed at how well it does the stunt pattern."
To see all of the photos he supplied, click on this link that will take you to our Flickr page.
So how cool is that?! I always hope that anyone who builds a kit will go out of their way a bit to make it their own. Whether it's something simple like a unique color scheme, or something more advanced like what Mark did, that's what modeling is all about.
---
We love building kits.
Great designs of the past shouldn't be forgotten.
There's nothing like building a great kit and loving the way it flies.
With modern laser-cut techniques, kit building is better than ever.
Why settle for a "me-too" ARF when you can have something unique?
That's what Old School Model Works is all about.
---
Copyright © 2019 Old School Model Works, All rights reserved.
You are receiving this email because you opted in via our website.Our mailing address is:

Old School Model Works

7414 Burton Dr

Liberty Township, OH 45044-8998