154" Composite Boeing B787-800 Dreamliner
09-08-2019, 04:36 AM
Join Date: Jul 2015
Location: Sydney Australia
Posts: 91
Gallery
Models
Ratings
154" Composite Boeing B787-800 Dreamliner
---
Boeing officially licensed RC aircraft!
Team Austars in partnership with Team Kuwait Q8 Present!
For more details, check Austars or Q8 websites
A380 coming soon!
Project background
a group of commercial pilots came up with an idea to implement airliners as RC models. Fueled with the passion to fly, as they were already flying RC models in their free time and flying as an airline pilot as a job, they decided to build their first model which is aimed to be 787-800 ARF (Almost Ready to Fly).
With the knowledge in the industry as a base as well as radio control experience of over twenty years, the first prototype came to life and was tested. The challenge just has become bigger as the first plane was extremely difficult to build.
With more prototypes being built, more and more tweaks were implemented in terms of quality assurance, ease of build, and improved flight characteristics, they finally land on a plane which is a joy to fly.
The team doesn't stop here, as they are back at the drawing board for another models airliner (A380). This time, all the experience that has been gained in building the first airplane has eased the process to make new model building seamless and much faster.
Please stay tuned for future releases and information about the model airliners!
SPECIFICATIONS:
Length: 3.5m
Wingspan: 3.75 meter-3.90 meter w/wing tips
Dry weight: 27-29kg
Turbine: 7-10kg x 2
Electric Landing gear
Electric Brakes
MATERIALS:
Vacuum Technology, Composite & carbon fiber
Airex carbon sandwich
Carbon wing tube
Carbon Horizontal & vertical stabilizer tube
3L Kevlar fuel tank x 2
LANDING GEAR SYSTEM:
Electric landing gear
Electric brakes
Project cost 4 years and changed 3 times mold to make it scale and perfect!
Part B includes flight demo tests! Modellers worldwide can contact Team Kuwait or Team Austars Australia
www.aero-modeler.com
www.austars-model.com
http://www.austars-model.com/154-sca...rp_g18745.html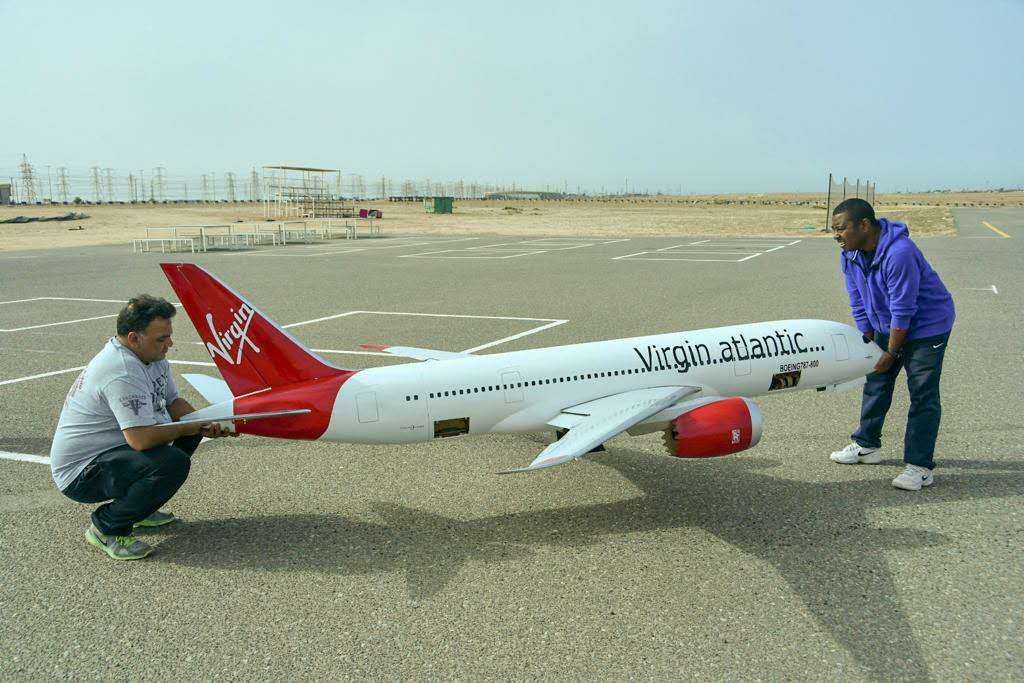 09-08-2019, 06:30 PM
Join Date: Apr 2009
Location: neenah, WI
Posts: 322
Gallery
Models
Ratings
---
cost$$$$$$$$$$$$$$$$$$$$4
09-09-2019, 03:43 AM
Join Date: Jul 2015
Location: Sydney Australia
Posts: 91
Gallery
Models
Ratings
---
Yes, Scottkieper

it is not cheap. Boeing license fee could be the reason.................
09-09-2019, 11:36 AM
Join Date: Apr 2009
Location: neenah, WI
Posts: 322
Gallery
Models
Ratings
---
are them the planes boeing parked for crashing???? hahah they don't need no licene fees...
09-09-2019, 05:43 PM
Join Date: Jul 2015
Location: Sydney Australia
Posts: 91
Gallery
Models
Ratings
---
well..... Boeing does charge......... This is why the price is not cheap
A380 Airbus no problem..so, will be lower
Posting Rules
You may not post new threads
You may not post replies
You may not post attachments
You may not edit your posts
---
HTML code is Off
---