My first repair job - Tailplane & rudder rebuild
12-06-2013, 07:28 AM
Senior Member
Join Date: Nov 2004
Location: Blackpool, UNITED KINGDOM
Posts: 287
Gallery
Models
Ratings
My first repair job - Tailplane & rudder rebuild
---
I've been flying now for around 6 months and I did build a Precendent Hi Boy when I was 16 albeit very poorly as I still have it now.
Recently I saw a Black Horse Travel Air on Ebay with an Irvine 53 (red bottom) engine, all servos and a futaba micro 35mhz receiver. I paid £21 for the lot. I think that's around $30 over the pond. Quite a bargain I thought.the only catch being that the rudder was smashed and so was the horizontal on one side. Here's the Ebay pic. Sorry I don't have any of my own: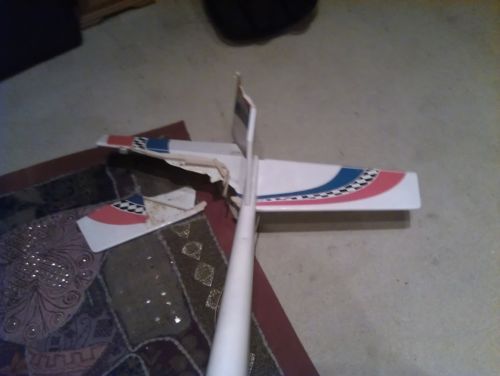 as you can see the damage is as described. For what the plane cost I felt I had done well just getting what I did for such a small amount.
So I began the rebuild of the tailplane by cutting it away until I had some clean edges to work with: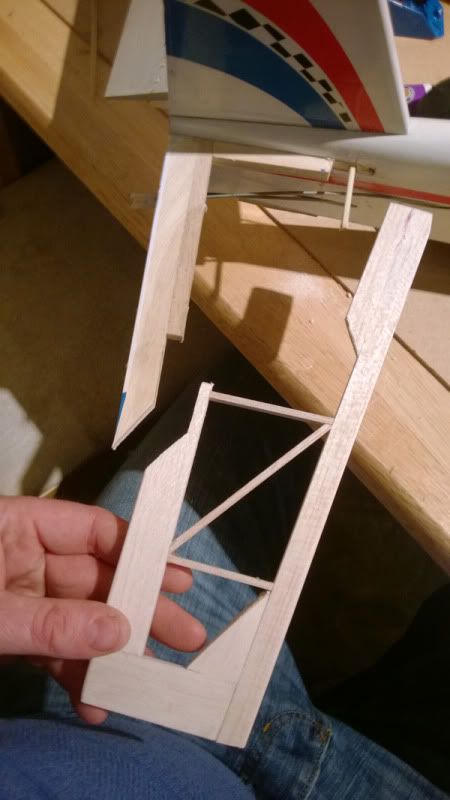 I then built a new rudder and used some images from the internet to judge how big the overhang was at the top of the rudder.
I didn't want to try removing the tail entirely as this may cause further damage to the structure as the cut outs where it slots in seem very fragile. That and it may not go in square again.
So I decided the rear joint could be spliced together but the front join was right against the fuse so I had to think of another method. I decided to use some bamboo skewer to form a dowel which would give me the strong join I needed. So I built the missing section again from scratch by tracing the other side and drawing it out on a building board. I then cut it at the join areas so that when joined to the fuse it would be the same size as the other side: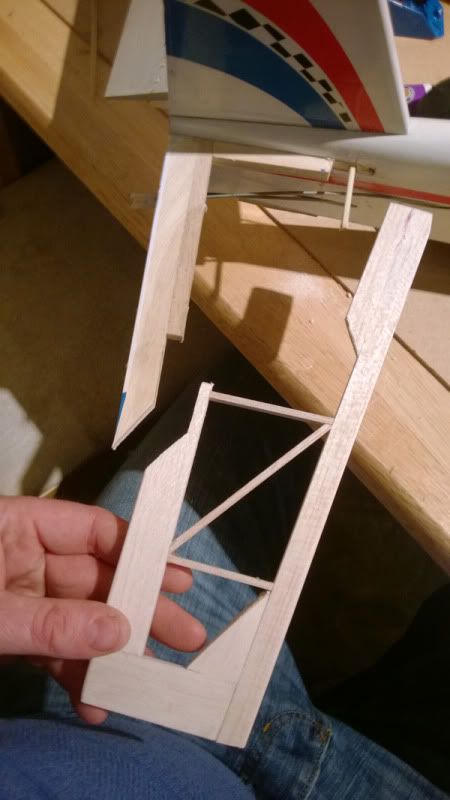 After a bit of glue the horizontal was back on: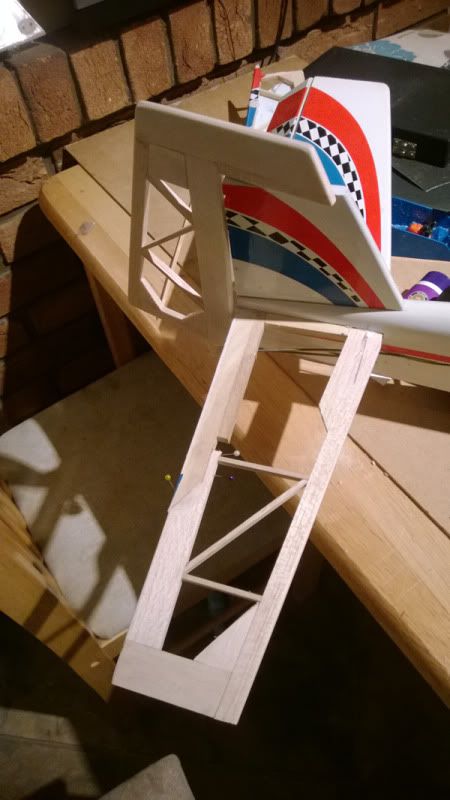 I then covered the rudder and horizontal before refitting the elevator and rudder. It was then ready to go:
Unfortunately during the test flight there was a total loss of control resulting in a nasty crash: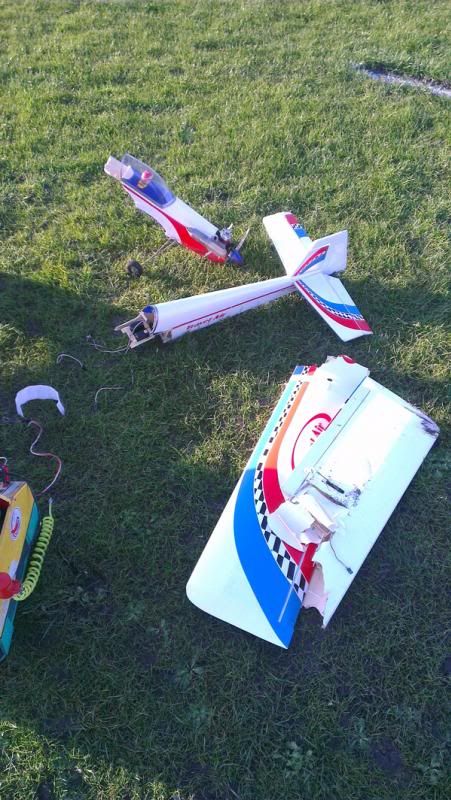 I'll start a new thread on the rebuild. lol.
---
Last edited by carl24bpool; 12-06-2013 at

07:50 AM

.
12-06-2013, 08:12 AM
Senior Member
Join Date: Dec 2002
Location: Tulsa, OK
Posts: 2,838
Gallery
Models
Ratings
---
Well at least the tail survived. Sorry about the loss of control...any idea what might have been the cause?....Never mind, I just read your other thread.
Posting Rules
You may not post new threads
You may not post replies
You may not post attachments
You may not edit your posts
---
HTML code is Off
---