MiniRaceWing - Fly fast, Stay low
01-16-2017, 04:18 AM
Junior Member
MiniRaceWing - Fly fast, Stay low
---
Hi Everyone,
A friend of mine and myself are avid FPV pilots. We have developed a fast, agile and easy to transport FPV plane with a twist: It is crash resistant and extremely fun to fly.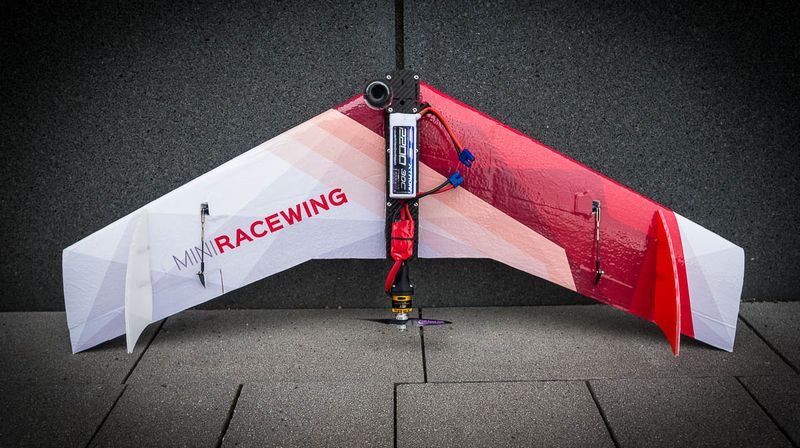 Here is how it works:
Your FPV and RC gear is inside a carbon fuselage. If you crash and the impact would rip the wings apart, they detach(!) without any damage. You can put everything back together in seconds and fly again
The crash release also makes the MiniRaceWing easy to transport. Detach both Wings and it fits into a backpack.
The Wings are designed for fast and agile flying. We don't need a thick airfoil and we don't need cutouts for the motor. The Airfoil of the MiniRaceWing is thin and efficient
We are about to manufacture the first MiniRaceWings.
If you are interested, take a look at our Kickstarter page for more information and flying/crashing videos.
https://www.kickstarter.com/projects...ing?ref=1j8b7g
I would love to hear your feedback!
I'll be glad to answer any of your questions.
Kind Regards,
Markus
http://miniracewing.com
https://www.youtube.com/watch?v=1Qi0MPEJs3w
https://www.youtube.com/watch?v=TCHIhdc0LI0
01-20-2017, 02:30 AM
Junior Member
---
01-24-2017, 12:16 AM
Junior Member
---
FliteTest is flying the MiniRaceWing!
This is how the MiniRaceWing flies
if you miss a vital carbon plate
on the wing mount
I hope they fly it again with the carbon plate installed
https://www.youtube.com/watch?v=26Ex7V2mrDs
01-25-2017, 03:55 AM
Junior Member
---
We updated the Kickstarter page. You can now read about setups we have tested. We hope this helps everyone to find their perfect setup.
MiniRaceWing - Kickstarter
01-28-2017, 08:49 AM
Junior Member
---
It's only
two days
till our Kickstarter for the MiniRaceWing ends.
We want to use this opportunity to
thank all our supporters
and ask anyone who is considering backing us to do so.
Even if we don't reach our goal, by showing your interest in the MiniRaceWing you can help us tremendously! The MiniRaceWing is a new concept and it was hard to guess how people would receive it.
Showing your support by backing us, you help us to plan beyond the Kickstarter.
We have been asked many times what happens if the Kickstarter fails. And we are happy to tell you that of course we have planned for both cases.
So If you are thinking about getting a MiniRaceWing please consider showing your support now, by backing.
Just a reminder, because we got asked a lot, how Kickstarter works. The money you back is not transferred until the goal is actually reached. It is only if we reach our Kickstarter goal that your account is charged and the money is transferred to us. If the Kickstarter doesn't reach its goal your account will not be charged.
Regards,
Markus
MiniRaceWing - Kickstarter
01-30-2017, 04:02 AM
Junior Member
---
The Kickstarter has ended. Our goal was ambitious and in the end we didn't reach it.
But that doesn't mean the end of the MiniRaceWing, there is never only one way.
We have pre-planned for both Kickstarter outcomes. However, we will need a few days to select the best of our other options and check if all dependencies are still in place.
We will announce any news regarding the MiniRaceWing through our newsletter.
If you aren't already signed up please do so.
Newsletter Signup
We like to thank all our supporters and all the people who expressed their wish to buy a MiniRaceWing after the Kickstarter.
You can contact us trough
Facebook
or send us an email at
contact@miniracewing.com
if you want to send us feedback or have a questions.
Regards,
Markus & Jonathan
03-03-2017, 12:38 PM
Junior Member
Join Date: Feb 2017
Posts: 3
Gallery
Models
Ratings
---
Looks interesting! Sorry I missed out on the kickstarter.
04-19-2017, 01:40 PM
Junior Member
---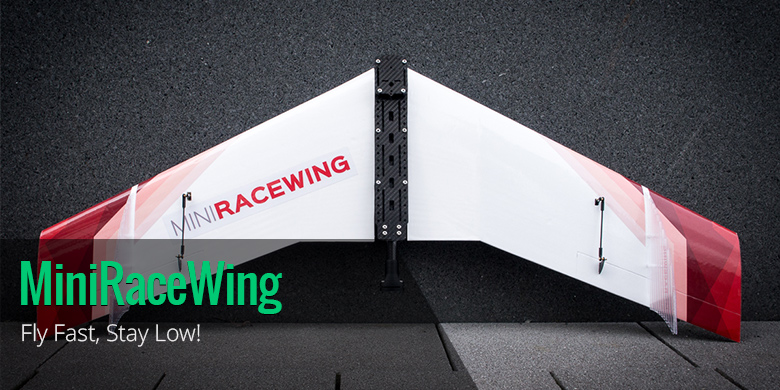 We have started the production of the MiniRaceWing!
The MiniRaceWing provides an exceptionally exciting but also carefree flying experience.
It is the first crashresistant plane that is not only easy to transport but also fast and agile and just plain fun to fly.
- Fast
- Extremely agile
- Large speed envelope
- Special developed wing mount acts as crash release and lets you dissemble the wings in seconds
- All the electronics is safe inside the carbon fiber fuselage
http://www.flybot.de/en
The first MiniRaceWings will be shipped end of May.It is available at a special preorder price of
129,- EUR only for a short time
(incl. taxes. Everyone outside the EU will safe 19% tax). The regular price will be 149,- EURWe are also able to offer you a
power kit for the MiniRaceWing
now. Replacement wings are available and we will add more replacement parts soon.Head over to our shop and order your MiniRaceWing today!
---
Last edited by Markus@Flybot; 04-19-2017 at

03:07 PM

.
Posting Rules
You may not post new threads
You may not post replies
You may not post attachments
You may not edit your posts
---
HTML code is Off
---