New HobbyZone Super Cub LP for AFPD
07-19-2013, 05:56 AM
Senior Member
Join Date: Nov 2004
Location: Chantilly, VA
Posts: 174
Gallery
Models
Ratings
New HobbyZone Super Cub LP for AFPD
---
Hi flyers,
Just completed the HobbyZone Super Cub LP for AFPD.
I started out flying the red version of this SC using NiMh
batteries and then made the upgrade to LiPoly. The airplane
comes alive with the lighter battery and higher voltage.
Special Note: I put the rudder on the aileron channel as the
primary turning control for this AFPD three channel airplane.
[link=http://gunnerson.homestead.com/files/ipacs/hz-supercub-lp_afpd.zip]HobbyZone SuperCub LP for AFPD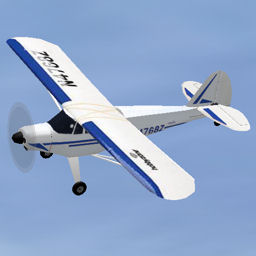 [/link]
website:
http://secure.hobbyzone.com/search/HBZ7380.html
video:
http://www.youtube.com/watch?v=qBRRj2pfKFM
Wing Span: 47.75 in / 1200mm
Overall Length: 32.5 in / 825mm
Flying Weight: 25.2 oz / 715g
Motor Size: 480 power with 3:1 gearbox
Prop: 9 x 6 in. / 23 x 15 cm.
Radio: Proportional 3-channel FM, R/E/T
Battery: 3S1P 11.1V 1350mAh 20C LiPo
I have the original red SuperCub with LiPoly batteries,
so this version flys very close to my model.
Happy flying!
ggunners [link=http://gunnerson.homestead.com/files/ipacs_models.htm](my afpd web-site)[/link]
08-08-2013, 06:44 PM
Join Date: Jun 2002
Location: Missouri City, TX
Posts: 8,158
Gallery
Models
Ratings
---
Another piece of nice work!
Posting Rules
You may not post new threads
You may not post replies
You may not post attachments
You may not edit your posts
---
HTML code is Off
---