Kyosho Scorpion Project
03-25-2011, 02:52 PM
Junior Member
Join Date: Mar 2011
Location: Bourbon, MO
Posts: 18
Gallery
Models
Ratings
Kyosho Scorpion Project
---
This is my latest classic. I ran a Kyosho Scorpion back in the 80's in Germeny. It was a blast. I bought this beauty the other day for my Bday and like all racers, its MODIFY time. Here comes the fun, Can anybody tell me who can make suspension components as well as CV doglegs. I want to spread the car out by 1 inch at all 4 corners. I also am gonna update the wheels and such for hex any help is appreciated.

04-28-2011, 06:51 PM
Junior Member
Join Date: Mar 2011
Location: Bourbon, MO
Posts: 18
Gallery
Models
Ratings
RE: Kyosho Scorpion Project
---
well I opted to stay with the factory suspension. but Upgrade the motor and esc, New steering servo and reciever. I have always been partial to Futaba so, I went with it. As for the servo, I chose a Savox SC1267 High Volt. The Motor I debated. I looked at many different brush and brushless, sensored and sensorless and chose a TEKIN 17.5T sensored Brushless motor. This is about like stock but so much faster.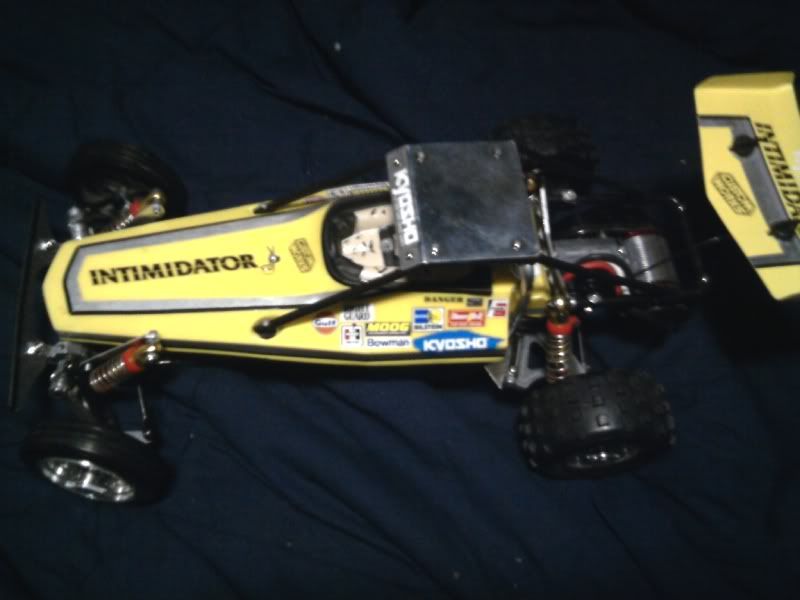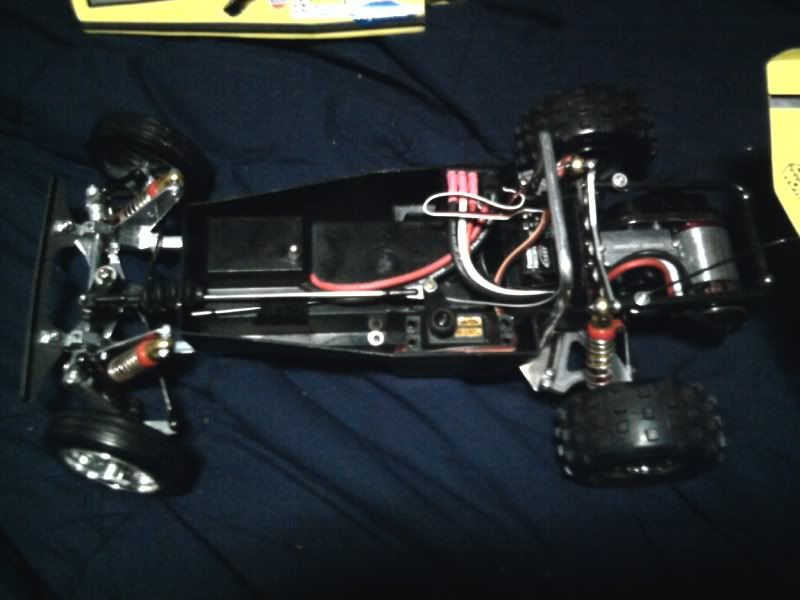 05-14-2011, 04:39 PM
Banned
Join Date: Sep 2010
Location: Northampton, MA
Posts: 1,766
Gallery
Models
Ratings
RE: Kyosho Scorpion Project
---
Wow looking at the last pic I thought to myself, "What were they thinking back then?" with the way the servo and esc are put in the chassis.
Nice find. I saw a Kyosho Integra Vanning posted on this site about a month ago, but I didn't subscribe to it. The person had it virtually NIB and the previous owner only partially assembled it.
Nice find - Now I want my old cars back as well
06-29-2011, 03:10 PM
Junior Member
Join Date: Mar 2011
Location: Bourbon, MO
Posts: 18
Gallery
Models
Ratings
RE: Kyosho Scorpion Project
---
actually, it was not bad thinking back then, but i had to change where the speed control is now, but she balanced great and with the tekin and lipo, she pulls wheelies even

Posting Rules
You may not post new threads
You may not post replies
You may not post attachments
You may not edit your posts
---
HTML code is Off
---