Monster Beetle Xtreme
02-14-2014, 10:32 PM
Member
Join Date: Feb 2012
Location: Tauranga, New Zealand, NEW ZEALAND
Posts: 61
Gallery
Models
Ratings
Monster Beetle Xtreme
---
Hi Guys.
Apologies for the multiple posts but..
I've been working on a little project for my son.
Its started as a BF3 kit and i added bearings and ansmann shocks.
i bought a scorcher shell kit and fitted it to the chasssis using the original MB hole locations and modified mounts.
the front is the original BF3 mount but with the post located in the center by using washers and unused plastic bushings.
The rear mounts are just the stock BF3 mounts turned on thier side and mounted to an aluminum bracket...easy peasy!
I was going to go for a Re-Re paint job, shorten the chassis and rit dye the wheels gold, but time got the better of me so i went for a retro paintjob in coral blue..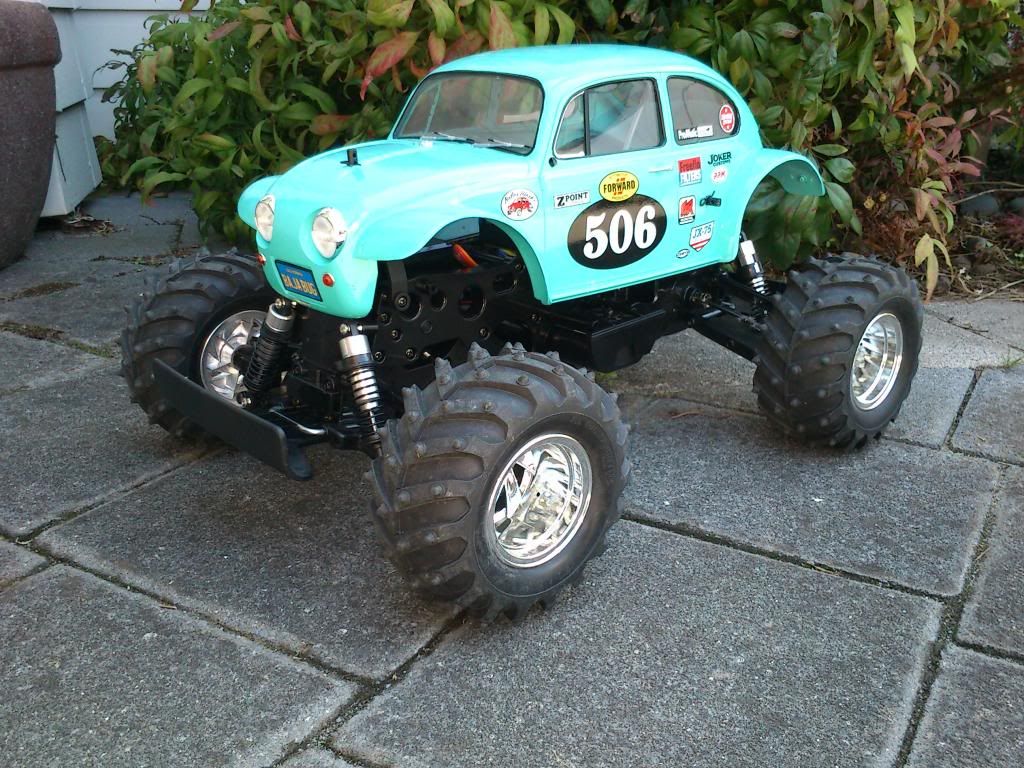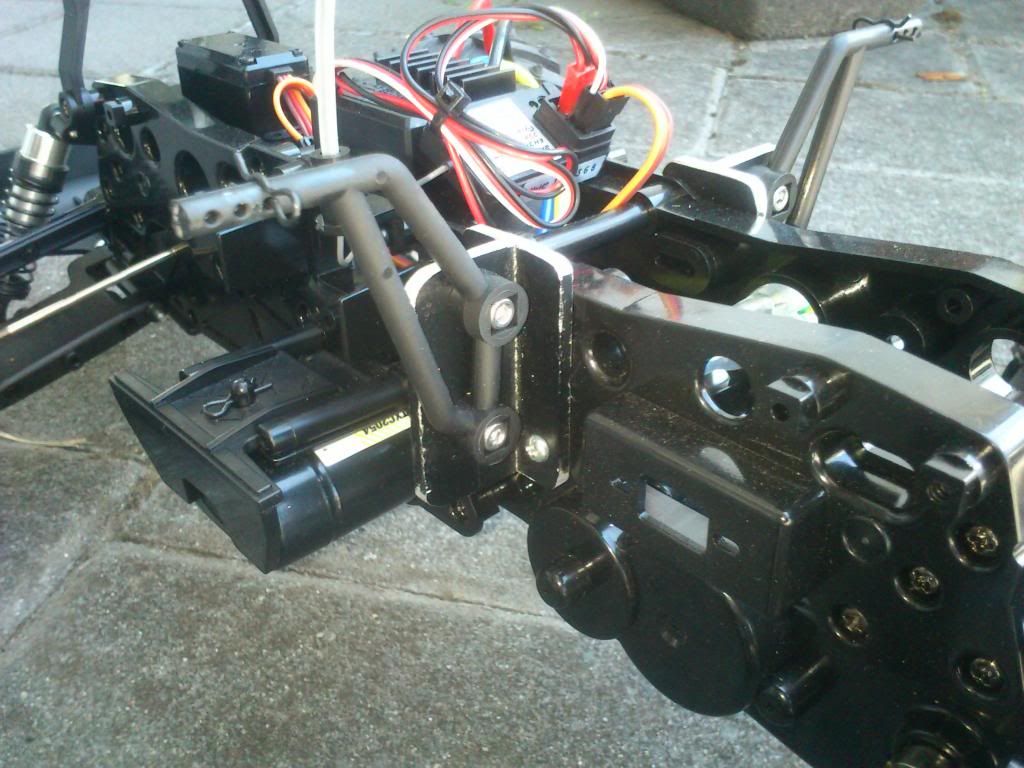 02-15-2014, 05:23 PM
Junior Member
Join Date: Feb 2014
Posts: 7
Gallery
Models
Ratings
---
Looks nice. The Monster Beetle look without the Monster Beetle price tag
02-16-2014, 10:49 PM
Member
Join Date: Feb 2012
Location: Tauranga, New Zealand, NEW ZEALAND
Posts: 61
Gallery
Models
Ratings
---
yup. i got the Blackfoot 3 kit on ebay for $125 and the scorcher shell kit for $40 and a Flysky GT2b radio for $40 so a Monster beetle for around $200 is a bargain! ( and no need to worry about driveshafts/gearboxes and 30 year old plastic.
Posting Rules
You may not post new threads
You may not post replies
You may not post attachments
You may not edit your posts
---
HTML code is Off
---