We are just around the corner now with an air cooling kit for the RCMK S520 marine twin and I thought that I wanted to show some pictures of the latest prototype. There are some changes that are not shown in these pictures, such as the new flywheel nut and the latest pull starter brace.
With this kit the Baja driver can convert the RCMK water cooled twin to air cooling allowing it to be build into our Bajas.
Together with our build in kit consisting of tranny plate, chassis plate and layshaft the driver just have to add exhausts an airfilter to get going.
The air cooling kit will consist of a new one piece shell, a billet cover directing the high presure air flow over the shell for maximum cooling, a high speed (1,5 speed/<28000 RPM) fan unit, a new fly wheel nut, a pull starter brace and a rear motor mount.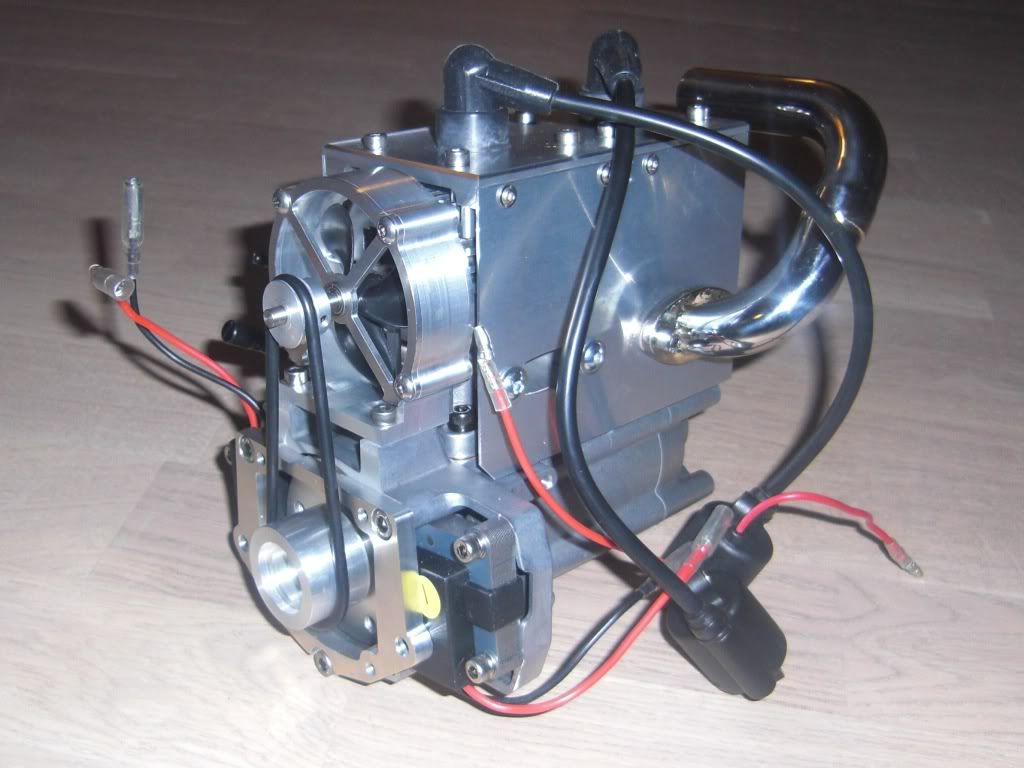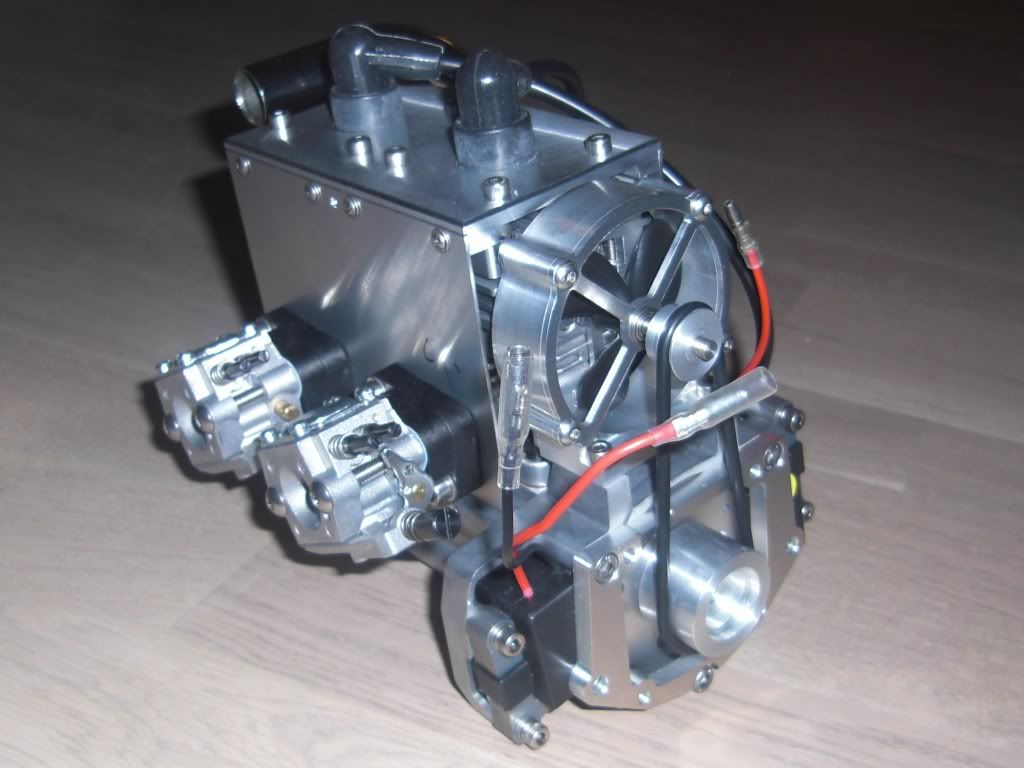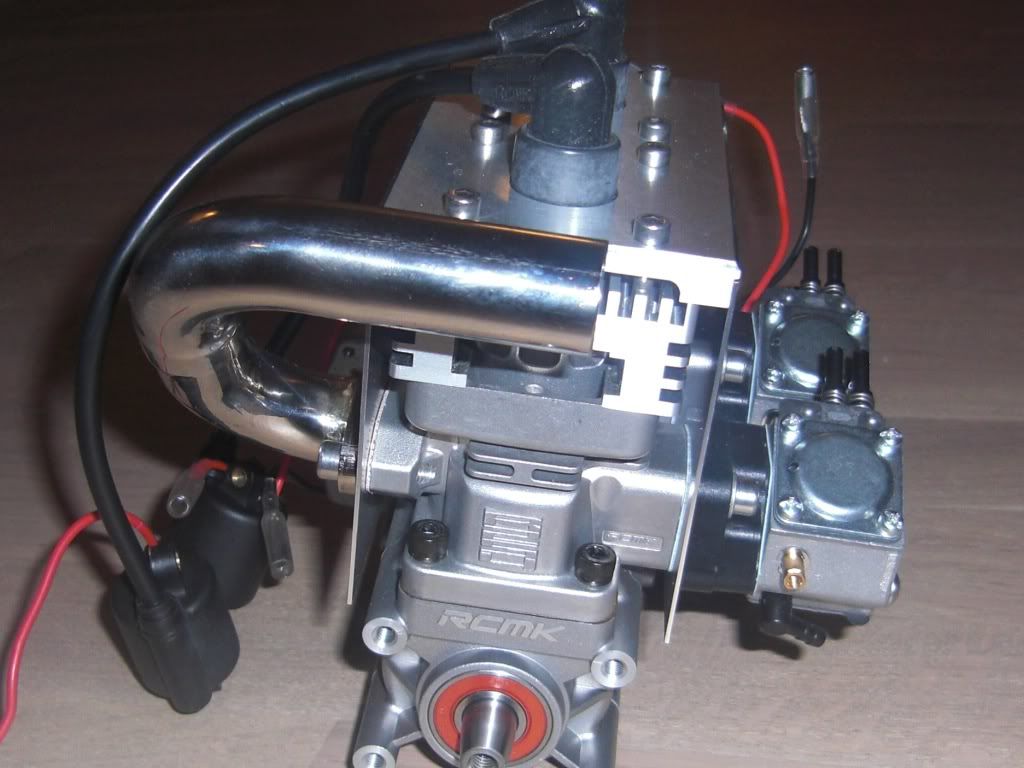 We will recommed driving it with our airfilter bridge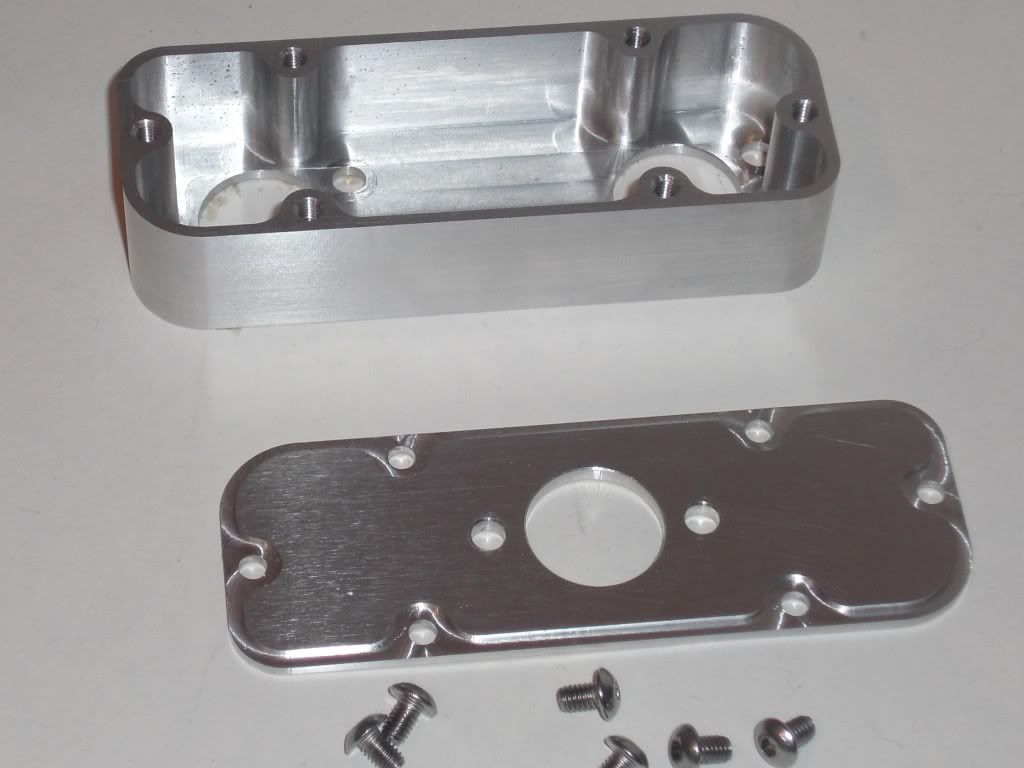 And the coming Victory RC pipes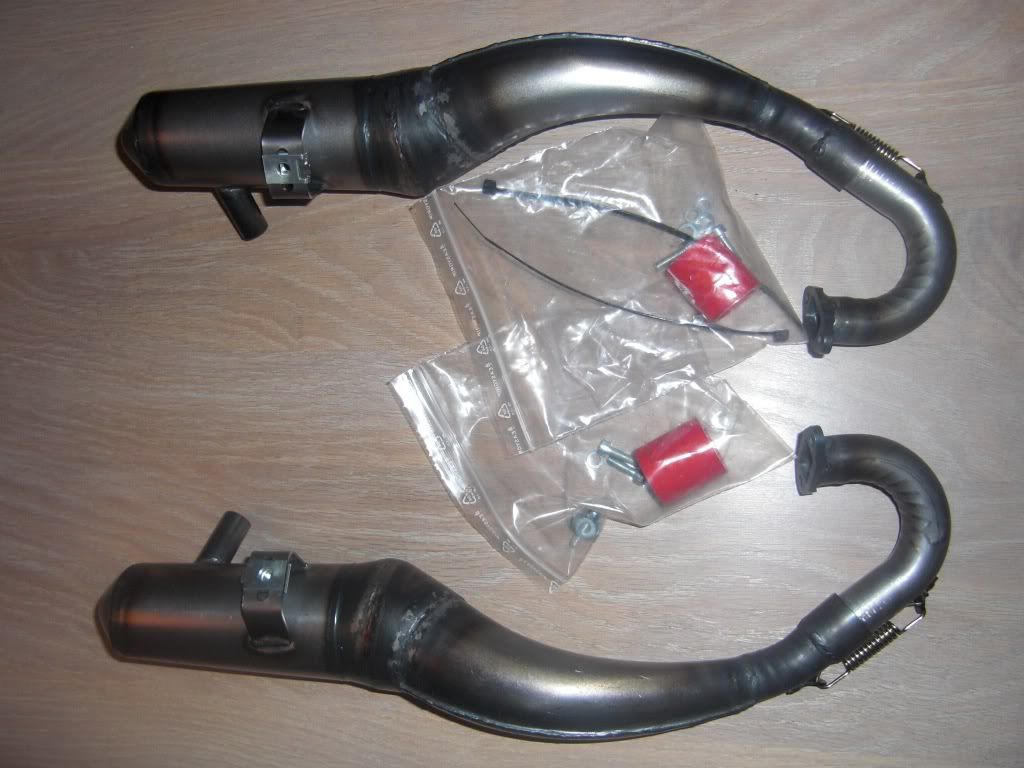 Stay tuned....