Tamiya or HL??
05-17-2012, 06:38 AM
Senior Member
Join Date: Jul 2011
Location: westwood, NJ
Posts: 1,348
Gallery
Models
Ratings
RE: Tamiya or HL??
---
been thinking of making a t32.....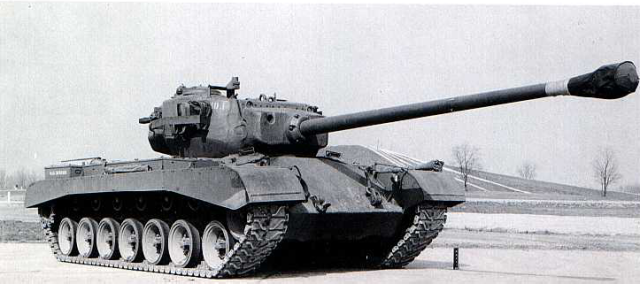 them26 needs to be cut in half, have a pair road wheels and idlers added.....theheng long m26 is much easier to mod than the tamiya.....just by the design.
05-17-2012, 11:16 AM
Senior Member
Join Date: Nov 2006
Location: Grande Prairie, AB, CANADA
Posts: 8,976
Gallery
Models
Ratings
RE: Tamiya or HL??
---
ORIGINAL: tsull

Thanks for your responses. That's exactly the point I'm at, to create a hybrid that will cost more and will it be better? Or, buy Tamiya and try to not scratch my modification funny bone.....
This is the hard part. There are so many good quality addtions you have to know what you want. I have seen some mods on here(Tamiya included) that have probably 80 % of the original equipment changed out. A tank is hardly a Tamiya or a Heng Long if you ended up with 80% after market parts. THis is only going to get harder when we start seeing these new metal hulls on the market. It might be we just start constructing the tank from parts. You can buy Tamiya plastic and add it to a metal hull, and then stick in third party electronics to give you a hybrid that is the best of everything.
Posting Rules
You may not post new threads
You may not post replies
You may not post attachments
You may not edit your posts
---
HTML code is Off
---