New All SPAD Combat Class
11-22-2012, 12:58 PM
Senior Member
Join Date: Feb 2003
Location: Greenville, TX
Posts: 145
Gallery
Models
Ratings
New All SPAD Combat Class
---
In an effort to introduce new combat flyers to thrill of RC Combat, the Radio Control Combat Association created a new all SPAD Combat class featuring the SPAD GNAT
Cheap and easy to build, durable and flies great....Perfect for beginners and club combat.
They build very quickly for little money and are more durable than most SPADS. I built mine in the pic below in under two hours.
You don't need building skills and could have a club build party to complete a fleet of planes.
The basic rules are simple:
1. Looks like a GNAT
2. SSC motor and prop (.15 size with MA 8x3 prop)
3. NO STICKY STUFF!!!
4. NO weight restriction!
They turn tight enough to cut their own streamer!
Visit RCCombat.com for complete rules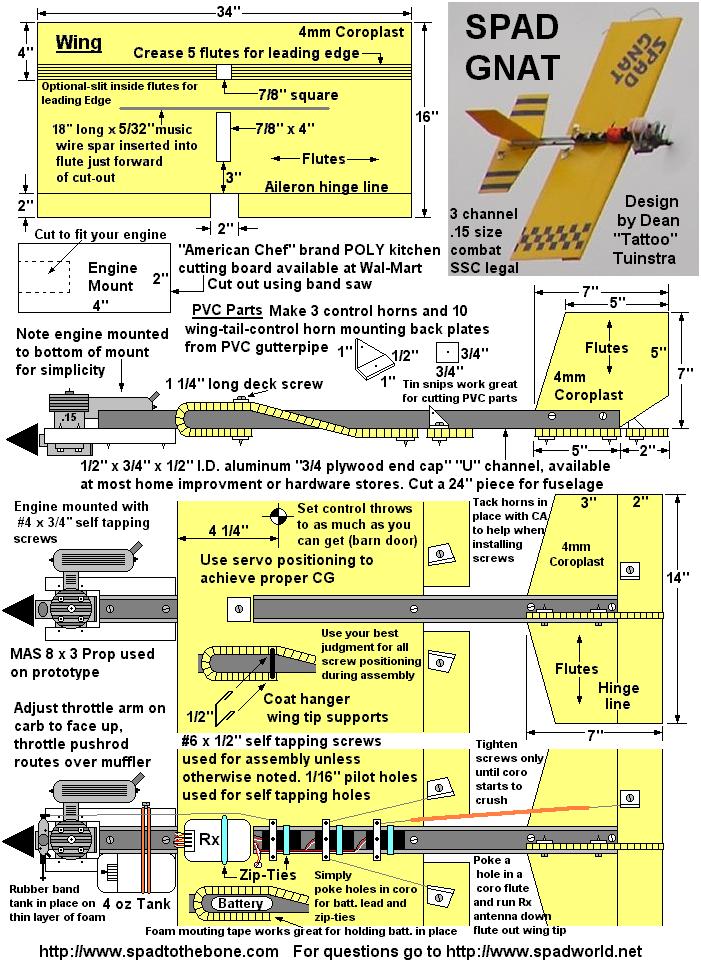 12-02-2012, 07:22 AM
Senior Member
Join Date: Feb 2003
Location: Greenville, TX
Posts: 145
Gallery
Models
Ratings
RE: New All SPAD Combat Class
---
.........and a pic of my newest Gnat using a simpler wing attatchment method.
Posting Rules
You may not post new threads
You may not post replies
You may not post attachments
You may not edit your posts
---
HTML code is Off
---