my axon razorback AGR
04-30-2009, 12:33 AM
Junior Member
Join Date: Sep 2007
Location: schenectady, NY
Posts: 29
Gallery
Models
Ratings
my axon razorback AGR
---
well i have had this unique and totally awesome vehicle for some time. have not used it in several months due to weather. since it is nice enough now gonna pull it out. the AGR came RTR from a local shop. it is the same as it was out of the box except for 4 things. while driving it one day i smashed into a concrete barrier and broke the front hood mount off. not a very big deal. the velcro on the front is to hold the hood down. the AGR has 2 upgrades that i didnt ask for but were supplied by axon. i am in contact with the guy who designed it and he gave me 2 crucial upgrades. i had the original rudder design whcih was okay. but they have made a few minor changes and have a better rudder system now. i also got an upgraded steering servo. and finally are the lights. i have a light kit. got it from axon at no cost due to a radio issue i had. i drove out to meet someone to get a new radio. and to compensate for the cost of driving out there i got the light kit for free. they were planning on giving me a few items. and i had been planning on asking about buying one. the razorback is truly a unique vehicle to drive. unlike a car or truck you need almost no space to turn. however you do have to worry about one thing. if the mesh screen on the hood gets blocked the hovercraft cant move. i recommend it to anyone looking for something different, cool, very durable, fun, and fast at the same time. anyways here is my razorback: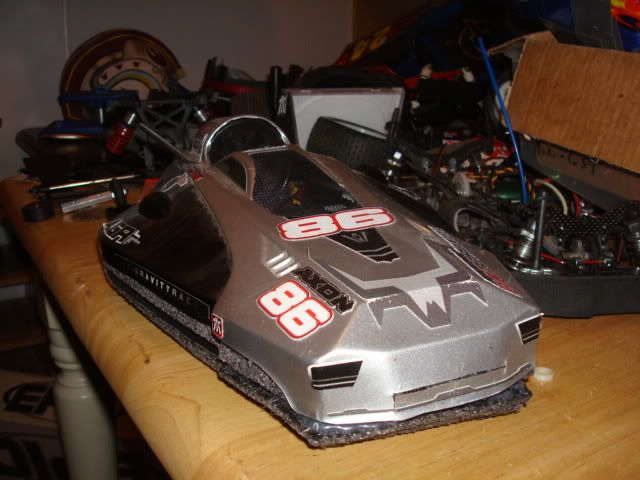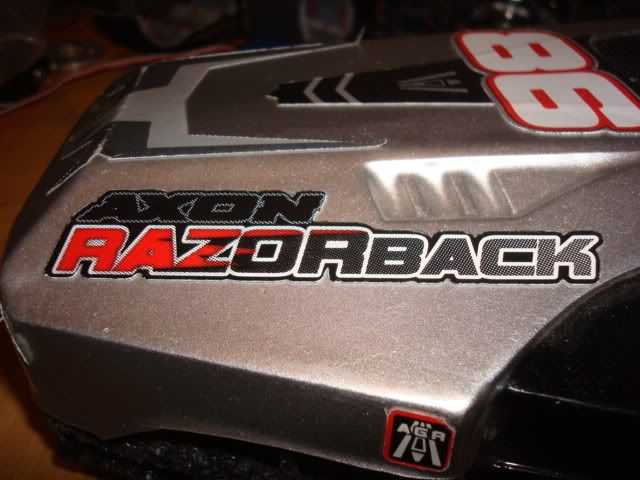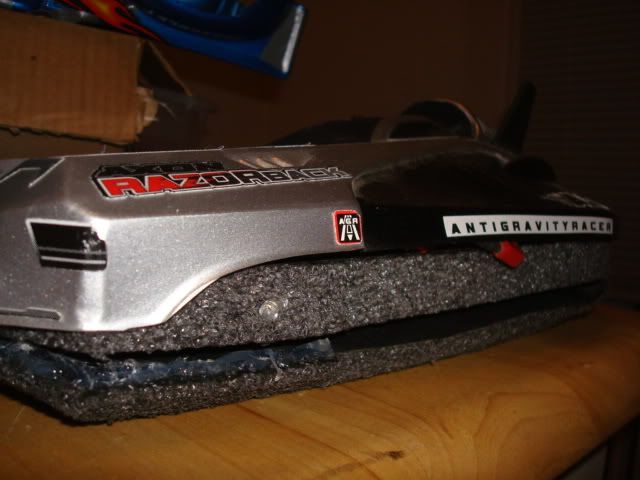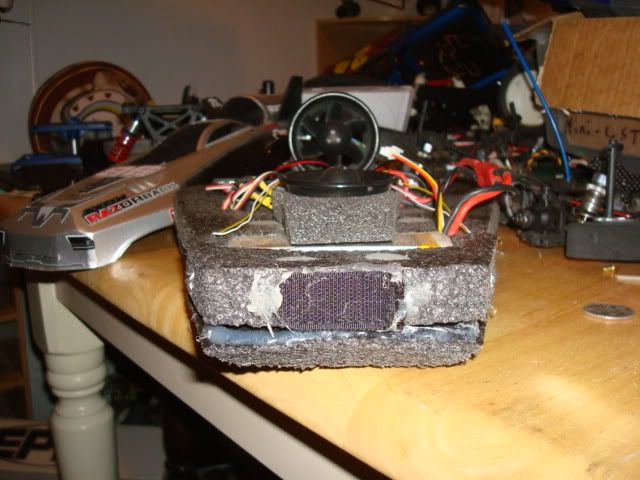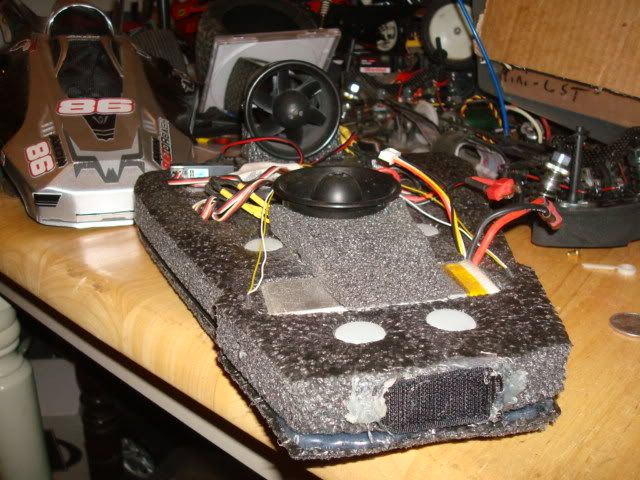 and here is a vid showing my axon in action along side beast (my brute of a traxxas emaxx) and lycan (my brushless slash) and also with another axon hovercraft:
http://www.youtube.com/watch?v=rVI6uOc4J3o
the damage to the front end on mine was done early on and off camera. which is why the hood flies off mine in the vid
05-09-2009, 10:09 AM
Senior Member
Join Date: Aug 2007
Location: Commack, NY
Posts: 101
Gallery
Models
Ratings
RE: my axon razorback AGR
---
Cool! Yeah I've been seeing your videos on youtube and makes me want one. Unfortunately Amainhobbies stopped selling the RTR and now only sells the RxR one.
Posting Rules
You may not post new threads
You may not post replies
You may not post attachments
You may not edit your posts
---
HTML code is Off
---