Ramping up for building season!
Before I get too far, let me wish each of you a safe and Happy Halloween. Regardless of how your celebrate today, have fun and make sure your little ones are safe, warm and dry.
For most of us, flying season is rapidly coming to an end. This means that building season is just about on us and it's time to start picking out your winter project(s). Hopefully, an Old School Model Works' kit (or three) are on your list, but regardless the path you take, we encourage you to BUILD something.
A lot of ARF "assemblers" that we talk to say they just don't have the time. Well, in some cases that may be true, but many can make the time if they really want to. By taking as little as a half-hour a day, you can make great progress on building a kit and making it their own. Now that does require them move away from the TV from time to tim, and put away the cell phone; but everything will be ok. The world will keep on spinning and they find that building can be a very relaxing way to unwind from the hustle and bustle of daily life.
As far as the next Old School Model Works kit goes, I've been quite busy on it. It's taking way too long to come to market as I've hit several snags along the way, had to change direction a few times, and of course life gets in the way. But, it's now progressing nicely and I hope to have something to show you quite soon.
But what I do have to show you are several new times – things that we also make a lot of that are not necessarily aviation related. So, without further ado, let the show-and-tell commence!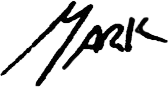 Mark Lanterman – [email protected]
---
Radial Engine Ornament
While up at this year's NEAT Fair, a guy came up to the booth and asked me about our smaller items, including our Vintage Aircraft Instrument Ornaments. We chatted for a while and he asked, why don't you come up with a small radial engine ornament? Well, thanks to Rich's idea, here it is.
Taking inspiration from the vintage radial engines of the pre-WW2 era, we have designed this unique ornament. It closely resembles a 7 cylinder radial engine in profile, complete with exhaust, lifting-rod covers, crankcase, brass fasteners and has a propeller which can be spun by hand.
This ornament is roughly 2.8″ in diameter, about 1″ thick, and has a 4.7″ diameter propeller. It is cut from the same 3-layer, birch lite-ply used in our R/C kits.
We designed, cut, assemble, and package this ornament in our factory. Simply hang it from any tree branch or from any other place where you'd like to display your love for old-school radial engines.
For more information and to order, click on this link.
---
Art Deco Lamps
We love the Art Deco look and have tried to capture a bit of that flavor and feel in our laser-cut Art Deco Table Lamps.
Laser cut from aircraft quality, 3-layer birch plywood these intricate table lamps will add a bit of art-deco class to any table or desk.
We design and cut each of the shades ourselves, in 5 styles. These intricate, Art Deco designs feature interlocking panels, backed with tissue to give a soft, translucent glow.
Each lamp includes a metal base and an LED bulb, sourced from Ikea. They bases are 14″ high with a screw-in post and a pre-wired electric cord with an inline on-off switch. The included LED bulb is 200 lm with a E12 base.
For more information and to order, click on this link.
---
Heart themed, Votive Candle Holders
Laser cut from aircraft quality, 3-layer birch plywood this pair of heart-themed candle holders are the perfect way to give a warm glow to a dark corner.
Sold as a pair, each holder is laser-etched with heart designs on the outside.
When placed together, the live hinge design of each holder's cutout forms a heart shape.
Each holder features a cutout in the top to accept a votive-sized candle (we recommend battery powered candles).
Dimensions: 2.5″ square, the shorter is 5.9″ high, and the taller is 7.5″.
For more information and to order, click on this link.
---
Weave Wooden Puzzle
Put down the cell phone, turn off the TV and enjoy a little quiet time putting together our wooden puzzle.
Cut from durable 3-ply birch plywood, this puzzle features 16 unique pieces that will only properly go together one way.
Making it more challenging is the woven pattern, laser-etched into the top surface of the frame and pieces.
But if you run into trouble, we've also laser-etched the solution on to the back of the frame.
The puzzle frame is 6.8″ square.
For more information and to order, click on this link.
---
We love building kits.
Great designs of the past shouldn't be forgotten.
There's nothing like building a great kit and loving the way it flies.
With modern laser-cut techniques, kit building is better than ever.
Why settle for a "me-too" ARF when you can have something unique?
That's what Old School Model Works is all about.
---
Copyright © 2019 Old School Model Works, All rights reserved.
You are receiving this email because you opted in via our website.

Our mailing address is:

Old School Model Works

7414 Burton Dr

Liberty Township, OH 45044-8998