The Good, The Bad, & The Hopeful.
First, the Good. I'd like to extend another "thank you" to all of our customers who helped make February a good month here at Old School Model Works. The Mambo quickly became one of our top sellers but our other kits were also quite strong. Thanks again to all of you.
As for the bad, we've mentioned this for weeks now and our March 1st price increase is just about here. If you follow any of the other kit manufacturers, you've heard (and seen) the same from them – balsa prices are skyrocketing. We're trying to keep our kits as reasonable as possible but are faced with currently having to buy balsa at more than twice the cost it was this time last year.
Again, this price increase will go into effect on March 1st, so there's a tiny window to get your orders in at the current pricing.
And for the hopeful? A while back Old School Model Works joined AMA's coalition of aviation associations, hobby shops, and manufacturers challenging the proposed FAA regulations to protect the many jobs and businesses that support aeromodeling.
Time is running out for you to post comments opposing the FAA's proposal for remote ID of RC aircraft – the deadline is March 2.
THIS IS A BIG, BIG DEAL!
Please take a few minutes today and make your voice heard to join us in fighting this deeply-flawed plan. Here's a direct link to the FAA's proposal and a link to leave your comments:
https://www.federalregister.gov/documents/2019/12/31/2019-28100/remote-identification-of-unmanned-aircraft-systems
Hopefully our combined voices will help put an end to this FAA nonsense and allow us to continue enjoying our hobby in the safe way we always have.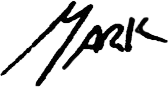 Mark Lanterman – [email protected]
---
Introducing the 
The Mambo is different than any of our other kits in the fact that it's engineered from the get-go to be easy to build for the first time builder. Now don't confuse this with a trainer model, but rather it's aimed at modelers who are bored with their RTF trainer, or maybe those who have been flying for years and are looking to build a kit for the first time.
Using precision, laser-cut, interlocking parts along with our unique WEB-LOCK construction and built-in alignment jigs, the Mambo can be built straight and true – using a minimum parts count and a minimum amount of fuss.
Power can be from either electric or glow. The fuselage has a large, built-in hatch, securely held in place with magnets giving you quick access to either your batteries or fuel tank.
Also, we've designed it to readily accept the powerplant, radio and other accessories from several popular RTF trainers, such as Horizon's Apprentice S® and 15e®. Simply remove their motor, ESC and radio from that kit and it an easily be used with our Mambo.
This all-around sport model's retro design looks great in the air and makes you look like an ace pilot. Loop it, roll it, spin it, snap it, and just have a great time flying it.
For complete information, additional photos, video, and to order, click on this link.
---
New Product – Aircraft Profiles.
We've combined 1/8″ precision-cut, birch plywood pieces with a printed backing to create unique artwork that will look great in any home, office or hangar.
This multi-layered technique results in artwork that gives the appearance that it's "popping off" of the print with a 3D-effect.
Specifications of each aircraft (wingspan, length, maximum speed, and engine details) are printed below it's name. Each piece measures 11″ x 14″ and is mounted on a sturdy foam-board backer. They can be displayed as-is, or framed for an elegant way to brighten up any room.
I made a quick video explaining a bit more about them, and what some of our customers have told us – check it out by clicking here.
Here are just a few samples of what's available…


I'm making new profiles all the time (weekly), so check out the website to see what we have so far, and check back often to see what's new. Click here for a direct link to the Aircraft Profiles page.
---
Toledo Show
Although still a couple months away, we are making plans to attend this year's Toledo show.
With the help of some very good friends, not only will we be there, but we will have an expanded booth – twice the size of last year's. booth.
We'll be showing (and selling) all of our kits, but plan on showing how to build, live in our booth all weekend.
Also, with the help of the show staff, we've been able to move into one of the main aisles which should make us much easier to find.
So make plans to attend and we hope to see you there. For more information and dates of the show, visit the Weak Signals website: https://www.toledoshow.com
---
Customer's Old School Model Works Projects
Through our social media channels we love to share our customer's progress in building their Old School Model Works kits.
We've been doing this for quite a while and have amassed quite a collection in our first year.
If you'd like to check them out for yourselves, I invite you to visit our Flickr site where we store all sorts of Old School Model Works photos.
Click here to bring up our Flickr customer builds page in a new window.
We will be including a postcard just like these in all kits starting today. This card gives you the info about what to do, and where to email your photos.
If you haven't shared your photos or videos of your Old School Model Works build, we invite you to do so. Email your high-res photos and videos to: [email protected] We'll be happy to include your builds and share those on our social media channels. Also be sure to include a bit about how you're powering your model, type of covering and any other modifications you might be including!
---
We love building kits.
Great designs of the past shouldn't be forgotten.
There's nothing like building a great kit and loving the way it flies.
With modern laser-cut techniques, kit building is better than ever.
Why settle for a "me-too" ARF when you can have something unique?
That's what Old School Model Works is all about.
---