Happy Holidays!
Before I get too far, let me wish each of you a safe and Happy Holiday season. Remember to not get caught up in the hustle and bustle of out-gifting everyone you know. Take some time to enjoy the simple things with your family and friends.
I do have a bit of news on the next Old School Model Works kit. I've hit so many stumbling blocks about what this next kit was to be and it's been quite frustrating. Just to give you an idea – this ninth kit (#9) was supposed to be an old-timer – possibly even full-size like they flew back in the day. It was to be a bit modernized for laser-cutting, better assembly and today's components. But due to a multitude of issues, not to mention some potential copyright problems, I finally tired of banging my head against the wall and pushed it all to the side.
So, what I have done instead is to merge two ideas that I've always wanted to do, into a single kit.
The first is that I've been asked by a lot of potential kit builders "I already know how to fly but want to start building something, so which one of your kits is the best for a new builder?". Well, technically none of the OSMW kits were designed for that – not that my kits are hard to build, but I've always assumed the customer to have some experience.
The other idea is to have a design that can easily accept components that a pilot may already have from another ARF. In this case, I settled on the trainer series of Horizon's Apprentice (as well as a multitude of similarly sized designs). Once a pilot has mastered that airplane and wants to move on, this kit will allow them to take the motor, mount, servos, radio, batteries, ESC, even the landing gear – and move it into #9 with minimal fuss.

Now, mind you, to say this is in the prototype stages is an understatement. The photo you see here of parts was literally cut about 2 hours before I put this email together (1:00pm eastern). But I do have a pretty good idea that once assembled, these pieces will form something pretty cool, and something that's needed to help new builders have success.
This design isn't a trainer plane – rather a sporty plane designed for easy building. It's roughly 40″ wingspan, a taildragger, and should be a bit aerobatic.
If all goes well, and I have a bit of luck with the weather, I hope to have prototypes of this in the air by next week and possibly more information for everyone by mid-December.
Stay tuned!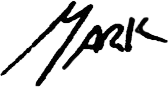 Mark Lanterman – [email protected]
---
Radial Engine Ornament
Taking inspiration from the vintage radial engines of the pre-WW2 era, we have designed this unique ornament. It closely resembles a 7 cylinder radial engine in profile, complete with exhaust, lifting-rod covers, crankcase, brass fasteners and has a propeller which can be spun by hand.
This ornament is roughly 2.8″ in diameter, about 1″ thick, and has a 4.7″ diameter propeller. It is cut from the same 3-layer, birch lite-ply used in our R/C kits.
We designed, cut, assemble, and package this ornament in our factory. Simply hang it from any tree branch or from any other place where you'd like to display your love for old-school radial engines.
For more information and to order, click on this link.
---
We love building kits.
Great designs of the past shouldn't be forgotten.
There's nothing like building a great kit and loving the way it flies.
With modern laser-cut techniques, kit building is better than ever.
Why settle for a "me-too" ARF when you can have something unique?
That's what Old School Model Works is all about.
---