Two exciting new developments from Old School Model Works.
To say it's been a busy month would be an understatement. Besides cutting kits to keep up with orders, I've managed to sneak in enough overtime for two very exciting projects. So rather than waste more time, let's get to it.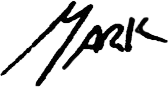 Mark Lanterman – [email protected]
---
Introducing the Javelin.
Imagine an easy-to-build kit that has outstanding high-speed performance as well as dependable low speed stability. Now imagine it in a great looking design and you've just described our Javelin.
Bolt on a .25-sized engine and enjoy gentle flying and barnstorming. Max it out with a .51-sized engine and tear up the skies with high-performance aerobatics.
All of this comes in a great looking design that is remarkably easy to build, thanks to our innovative design techniques and precision laser cut parts.
Because of the interlocking design and high quality laser cutting of the parts, the Javelin is a quick build. Not only does it build quick, but it also builds straight and true as all of the parts were designed to align properly with a minimum of fuss and alignment tools.
The extra large cabin area gives you easy access to install most any brand of radio and control linkages.
The Javelin utilizes a first for OSMW kits – a built-up main gear box. This is extremely strong, yet lightweight at the same time.
Up-front, we've designed in a large hatch that covers the spacious battery/tank compartment. This area will easily handle larger 4s packs and 12 ounce tanks.
Whether you choose to power your Javelin with electric or glow power, we've got you covered. The firewall comes pre-etched with markings to aid in the mounting of the included motor box. Glow engines can be mounted upright, side, or even inverted with little modification necessary.
• Wingspan: 60 inches
• Wing Area: 710 sq inches
• Length (airframe only): 49 inches
• Weight: 4-5.5 pounds
• Radio: 4 channel system
• Power: Glow (.25-.51 engine, 6-10 ounce tank, fuel tubing)
Electric (equivalent brushless motor, 3-4s LiPo)Production will begin later this week and we will start shipping Javelin kits by the end of June. For more information, videos, and to order this exciting new kit for your own, visit this link.
---
Balsa Flies Best
In the last Airwaves, I teased the idea of a contest that we will be running. Well, here's a bit more what we're putting together.
We're looking for videos featuring of what you've been doing with our Old School Model Works products. Whether they be simple flight videos of your OSMW kit in flight, how-to's featuring one of our kits as the subject, something more artistic like time-lapse, stop motion, slide shows, etc., it's all fair game. Also, the video can be of any of our products – our kits, earrings, smaller kits, whatever we make and sell.
There will be prizes for best videos and we're excited to see what all have you have been doing with our products.
We are currently working with a third-party to finalize the steps needed to gather the entries and somewhat automate the process. But rest assured that the videos will be judged by Old School Model Works. Hopefully everything will be in line over the next few days and we can officially get he contest going.
So, if you haven't already, grab your video camera, action camera, phone, etc. and start shooting some great footage of your OSMW products. Look for an official announcement shortly.
---
We love building kits.
Great designs of the past shouldn't be forgotten.
There's nothing like building a great kit and loving the way it flies.
With modern laser-cut techniques, kit building is better than ever.
Why settle for a "me-too" ARF when you can have something unique?
That's what Old School Model Works is all about.
---
Copyright © 2019 Old School Model Works, All rights reserved.
You are receiving this email because you opted in via our website.Our mailing address is:

Old School Model Works

7414 Burton Dr

Liberty Township, OH 45044-8998