Just over a year ago, we announced the re-release of the Thunderbolt Glow Plug Line. A fanstatic line of plugs with products that have evolved with modelers as their needs have changed over the years. Thunderbolt has been serving modelers who enjoy glow engines for over 4 decades.

Today we are in-stock with the plugs your engines love best. RC Longs, Standard Longs, the Platinum No3 plug, and our high performance Four Stroke Plus which is also fantastic at keeping the fires lit in big bore engines.

Thunderbolt glow plugs use the highest quality proprietary alloys in a plug constructed with a patented stem-seal to maximize performance, reliability, and consistency in modern glow aircraft engines. all in stock NOW!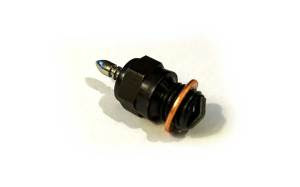 Thunderbolt RC Long Glow Plug with Idle Bar
$5.99
Thunderbolt Standard Long Glow Plug – Universal Control Line and R/C plug
$4.99
Thunderbolt No. 3 Platinum Glow Plug – Improved throttle response
$5.99
Thunderbolt Four Stroke Glow Plug – Optimized for 4S and Big Bore Engines
$6.99