Happy New Year!
Before I get too far, let me wish each of you a belated Happy New Year. Old School Model Works had a great second year and I'm hoping that today's announcement will get 2020 off to a great start for all of us.
I've talked about it and teased about it on social media, but no longer. Today is the day to release the information on our 9th kit, as well as opening it up for pre-order.
And as a bonus for reading this email, you will have a week's head-start to get in your pre-order and be at the first of the order queue.
The rest of the world will learn about the Mambo next week through our social media and advertising channels.
So without further ado, read on for all the details. Thanks for your time and have a great day!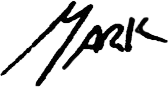 Mark Lanterman – [email protected]
---
Introducing the 
The Mambo is different than any of our other kits in the fact that it's engineered from the get-go to be easy to build for the first time builder. Now don't confuse this with a trainer model, but rather it's aimed at modelers who are bored with their RTF trainer, or maybe those who have been flying for years and are looking to build a kit for the first time.
Using precision, laser-cut, interlocking parts along with our unique WEB-LOCK construction and built-in alignment jigs, the Mambo can be built straight and true – using a minimum parts count and a minimum amount of fuss.
Power can be from either electric or glow. The fuselage has a large, built-in hatch, securely held in place with magnets giving you quick access to either your batteries or fuel tank.
Also, we've designed it to readily accept the powerplant, radio and other accessories from several popular RTF trainers, such as Horizon's Apprentice S® and 15e®. Simply remove their motor, ESC and radio from that kit and it an easily be used with our Mambo.
This all-around sport model's retro design looks great in the air and makes you look like an ace pilot. Loop it, roll it, spin it, snap it, and just have a great time flying it.
For complete information, additional photos, video, and to order, click on this link.
---
Customer's OSMW Projects 
Through our social media channels we love to share our customer's progress in building their Old School Model Works kits.
We've been doing this for quite a while and have amassed quite a collection in our first year.
If you'd like to check them out for yourselves, I invite you to visit our Flickr site where we store all sorts of Old School Model Works photos.
Click here to bring up our Flickr customer builds page in a new window.
If you haven't shared your photos or videos of your Old School Model Works build, we invite you to do so. Email us high-quality photos or connect to us through Facebook. We'll be happy to include your builds and share those on our social media channels. Also be sure to include a bit about how you're powering your model, type of covering and any other modifications you might be including!
---
We love building kits.
Great designs of the past shouldn't be forgotten.
There's nothing like building a great kit and loving the way it flies.
With modern laser-cut techniques, kit building is better than ever.
Why settle for a "me-too" ARF when you can have something unique?
That's what Old School Model Works is all about.
---