Ply Rolled Fuselage Part Deux - 1/2A " Mini Skorch "

01-20-2019, 09:29 PM


---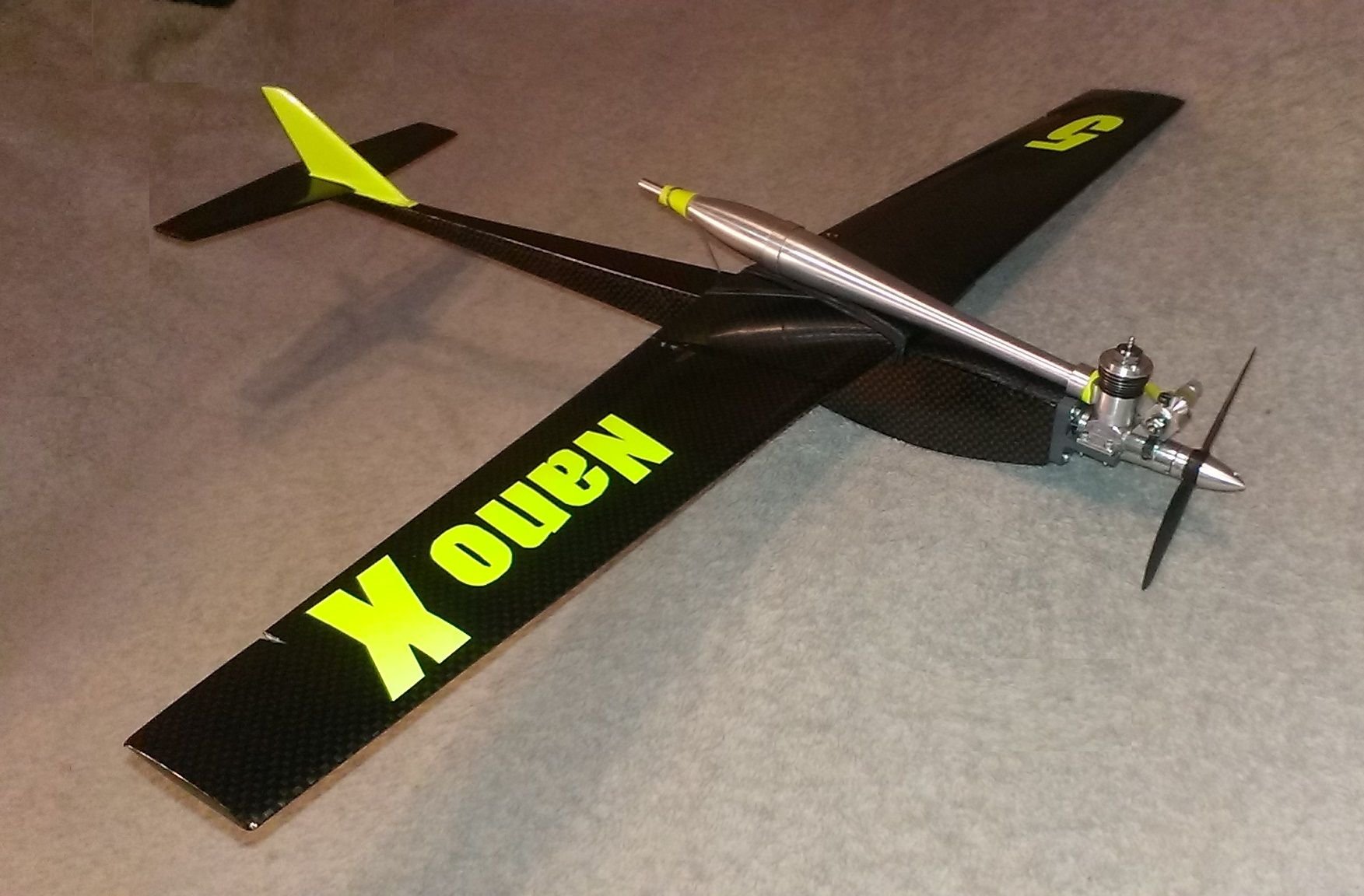 Finished my Nano X with some matching neon yellow silicon tube for the stinger
mount and header coupler, to top it off went with matching neon fuel line.
CG is spot on empty weight but without test flying it spot on is tentative on how much
lift the horizontal stabs provides and the wing incidence. You never know for sure
what you will get. In my case I have been tweaking the flying surfaces size and
orientation based on previous Nano planes.

11-03-2019, 03:02 PM


---
Nano X worked out great.
Nano X Cox TD .051 3rd Flight Tuned Pipe APC 4.3 x 5.5N Speed Plane Last two passes are the best peak: 28,181 rpm / 147 mph Prop Pitch Speed
Now the fastest TD .051 3ch plane on You Tube - bested Nano III now in 2nd Best static 21,962 rpm / 7.1oz thrust / 115 mph pitch speed / Pipe at MRP 7.5"
.144 hp - 107.4w / 7.1 oz thrust / stock piston /cylinder and crank! 25" span 75 sq. in. wing / 8.2oz RTF / Temp 87F. dry, winds 7 - 12 mph. 25% nitro / 20% oil
SPI engine / no pressure tap. Kamtechnik turbo plug adapter & prototype manifold / header O.S. 7 plug. No mods to cylinder, piston or crank. Only add odd
aftermarket parts and no high nitro just off the shelf 1/2A Fitz fuel! This is the fastest Cox 1/2A RC 3 ch plane on youtube due to many attributes all contributing
to the top speed thru design / size / weight / power and quality Kamtechnik components.

11-03-2019, 07:07 PM

Join Date: Oct 2011
Location: Camden Point MO
Posts: 169
Likes: 0

---
Nice job on the Nano X -- I purchased one of the pipes to compare to the pipes I make. I make the pipes from .010 up to .09 - So far I haven't been able to get them up to that kind of speed though I have done well with .40/.45 sized pipes. the smaller .010 and .020 pipes are more for looks but they do make very effective mufflers. I've heard the ball socket fails above 25,000 but I've never seen it. I'm testing on Norvels now but plan to get back to TD .051'soon . My test planes are a bit larger around 24 inches and 200 squares. Good Luck and keep up the interesting work .