Got a Academy Car Need Help.

01-05-2009, 07:18 PM


Got a Academy Car Need Help.
---
I just got this in trade from a friend. He says its academy. Is it? What model is it?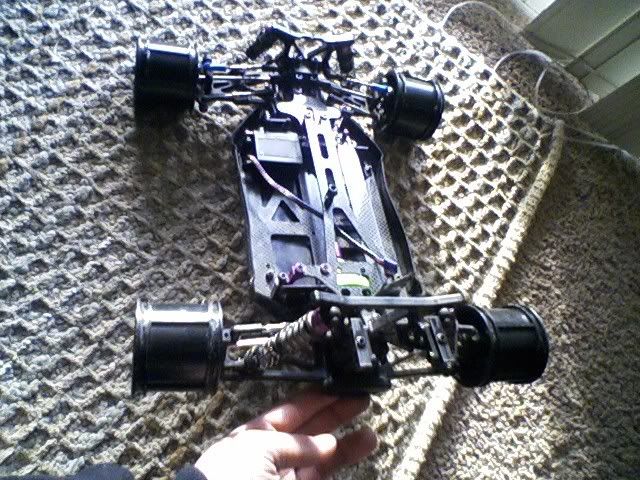 Oh and the wheels are HPI, I already figured theyre not stock.
Thanks,
Aaron

01-05-2009, 08:00 PM
Senior Member
Join Date: Dec 2002
Location: Glenview, IL
Posts: 223
Likes: 0
Received 0 Likes on 0 Posts

RE: Got a Academy Car Need Help.
---
This is an SB Pro v1 buggy (assuming it is CF the way it looks in the picture).

I have one and it runs great, shock setup will take some time to get right but it handles well once setup. I am running a CC 7k brushless mamba in mine.

The stock wheels are really good, also the Losi XXX4 wheels will all fit it and run well. You should still be able to get parts for it from MRC, I also have a whole bunch of spares if you can't find what you need.

Open the front gearbox, some people used to put a one way diff in the front of these, I didn't like it on mine since the bearings wore unevenly and made the buggy turn inconsistently while braking. Other than that there weren't many mods to put on it that weren't there already.

The V2 is a much better buggy but the v1 is still a great competitive 4wd 10th scale offroader.