Hanger 9 Fokker DVII

08-28-2019, 02:24 PM

Join Date: Apr 2016
Posts: 178
Likes: 0
Received 0 Likes on 0 Posts

---
Got all the goodies from Bunnings after work.4 x stainless steel hose clamps and a packet of stainless steel cable ties. I also got some silver high temp exhaust cloth. I'll wrap some around the pipe and secure with the SS cable ties so I am not getting metal to metal rubbing.
As you can see from the photo the exhaust pipes will secure to the standoffs.
Should work well.
cheers
P

08-28-2019, 09:30 PM

---

08-29-2019, 12:36 PM

Join Date: Apr 2016
Posts: 178
Likes: 0
Received 0 Likes on 0 Posts

---
Good to read you will address that, I'd hate to see the model with major structural weakness and possible loss in flight die to the mount failing.
Back to mine. Muffler & exhaust system is now in place using the BBI muffler and supplied bendy pipes. Secured to the fuffler with stainless steel hose clamps and two wraps of high temp heat shielding at the bottom.
I secured the bottom of the pipes to the engine standoff using 2 stainless steel cable ties.
Quite happy with the outcome.
Next job is to adjust the throttle rod, set that throw, connect fuel line to carby, fit the 2 x battery packs then it will be ready for CG checks and an engine run.

09-02-2019, 12:42 PM

Join Date: Apr 2016
Posts: 178
Likes: 0
Received 0 Likes on 0 Posts

---
Happy to report all jobs now completed.CG with battery packs just behind the firewall is spot on the 7" from the LE as per the manual. Hopefully H9 have it correct for once.
Ran the engine and it runs well though the 20x8 may be too much prop for the G-38. Will see how it performs in the air.
The engine runs very queit with the BBI muffler and my isolation mount sysem works exceedingly well. There is hardly any vibration back through the airframe. So much for the naysayers [img][/img]
You tube link to the engine run. There are some other of my H9 1/3 Pawnee engine run and test flight as well. I managed to get bitten by the prop trying to start it, luck I had a thick welding glove on. Even then I have badly bruised right middle finer and its bruised and d amn sore. Electric starter only from now on.
Also learnt something about walbro type carbys and the diaphram. The nipple on the diaphram has to hook into the form of the neddle vale arm or you will get over fuel issues and dripping from the carb.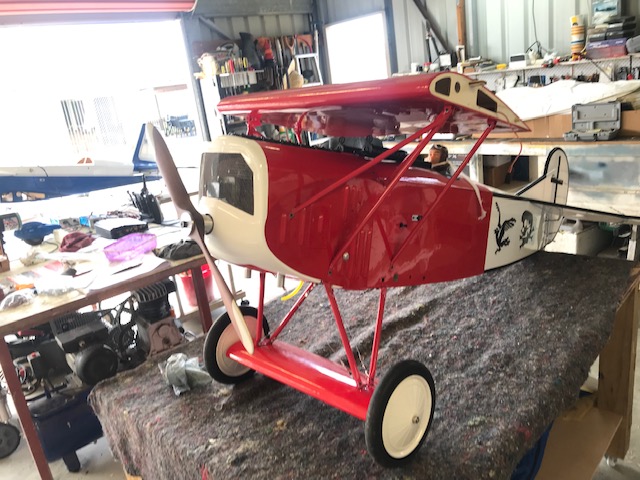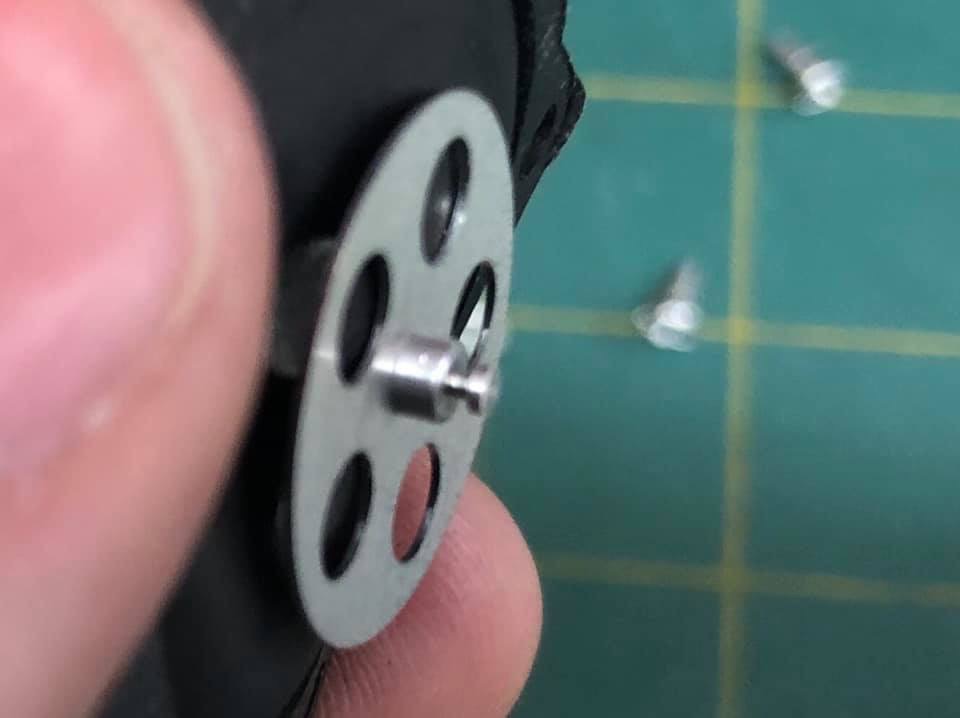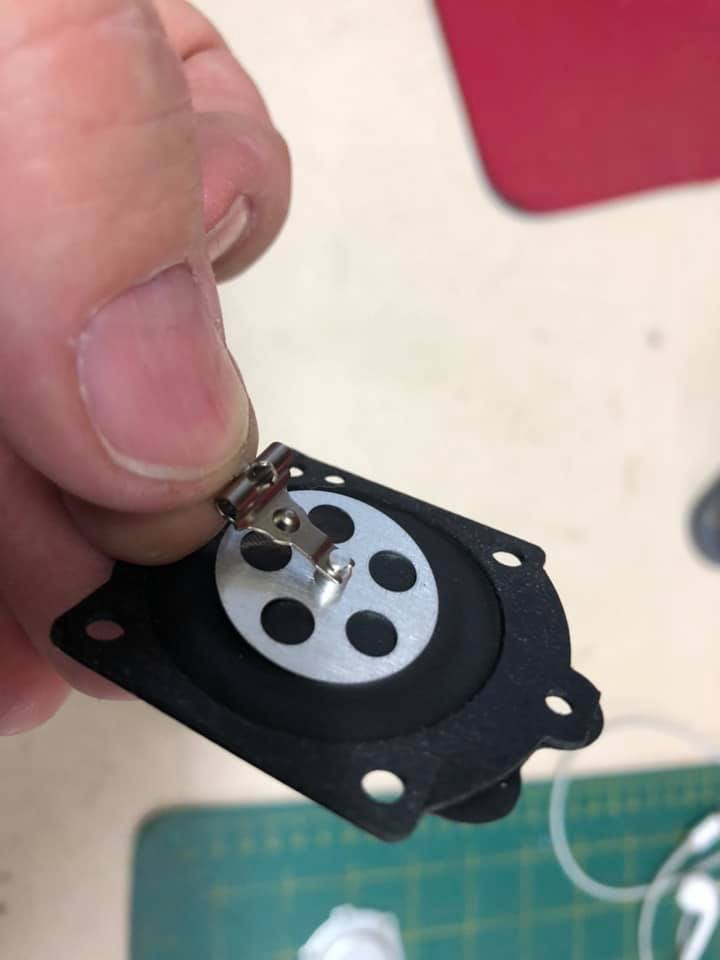 10-30-2019, 06:05 PM

Join Date: Apr 2016
Posts: 178
Likes: 0
Received 0 Likes on 0 Posts

---
test flew the fokker last sunday, only some down trim required. CG was spot on.Flew about in a scale like manner, for rolls and loops get some height, point the nose downhill and execute.

Fairly simple. Landing was easy.

10-31-2019, 07:45 AM

11-20-2019, 05:26 PM

Join Date: Apr 2016
Posts: 178
Likes: 0
Received 0 Likes on 0 Posts