RE-Stock 1/12th Kyosho PLAZMA Ra Team ORION Edition

11-06-2012, 11:16 PM
Senior Member
Join Date: Apr 2010
Location: Yokohama, JAPAN
Posts: 308
Likes: 0
Received 0 Likes on 0 Posts

RE-Stock 1/12th Kyosho PLAZMA Ra Team ORION Edition
---
RE-Stock Kyosho PLAZMA Ra Team ORION Edition
ORION power boosts PLAZMA Ra's performance to a new level!
Includes racing bag for this special version of the world's greatest racing machine!
Limited 100 car release!
The legendary name of the Kyosho PLAZMA, revived by the PLAZMA Ra with the latest specifications in 1/12 racing, has now been turbo-charged with ORION power. From the world's dominant race tuning brand, this limited release combo set matches the PLAZMA Ra with ORION's VORTEX 3.5T motor. Explosive acceleration and heart-thumping extension of the high-speed range supports significant improvements in lap times. The advanced carbon and red anodized aluminum components combine the dynamic chassis with ORION power to realize simply stunning performance. Wide scope for tuning and setting adjustment brings the superior maintenance features to the fore in the heat of racing battle. With the most advanced racing technology available, the PLAZMA Ra Team ORION Edition can take any driver to the top of the R/C racing's Everest!
1/12th Kyosho PLAZMA Ra Team ORION Edition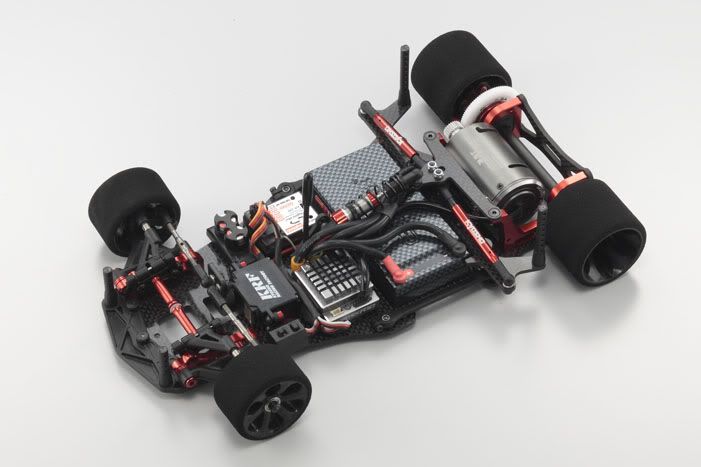 Get in quick as these are a Limited Run only 100 kits will ever get made!!!
Get in now while stocks last!!!
Please come join us on Facebook for Weekly Specials an Updates!
Banzai Hobby Team