~NEW~ Tamiya Fighting Buggy 2014 & Dual Ridge

09-30-2014, 01:27 PM
Senior Member
Join Date: Apr 2010
Location: Yokohama, JAPAN
Posts: 308
Likes: 0
Received 0 Likes on 0 Posts

~NEW~ Tamiya Fighting Buggy 2014 & Dual Ridge
---
NEW Tamiya Off Road Kits now at Banzai Hobby!!!
Fighting Buggy 2014 Limited Edition
Limited Edition Kit
The Fighting Buggy was originally exported as the Super Champ in 1982 across the globe. For a limited time only, it is back as a special re-release celebrating 30-plus years after it originally made its debut in hobby stores.
The re-release kit begins with a new name, which is the same as that used by the original Japanese release of the R/C model. While it features a variety of tweaks and upgrades, Tamiya's designers made sure to retain the drivability, appearance and characteristics of the original.
Dual Ridge - TT-02B
The Dual Ridge is a 4WD buggy based on the easy to build and easy to maintain TT-02B off-road chassis platform. Its body features aggressive aerodynamics and a futuristic form which is legendary among Tamiya's fun to build and drive off-road buggies. The form itself was designed by a famous Japanese designer who is spearheading many of Honda Motors Companies vehicles of the not so distant future.
The TT-02B uses the TT-02 as s base, adding longer suspension arms, CVA shock units, and buggy bumpers to give it great off-road performance. Of course, it retains the TT-02's excellent drivability and easy of assembly and maintenance, while motor cooling ducts and receiver case add to the model's durability.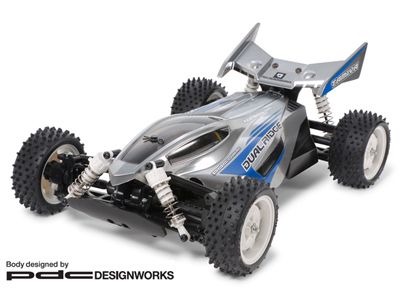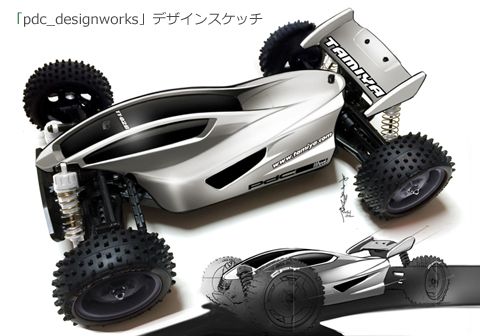 Check us out on Facebook for Weekly Specials and Updates
Banzai Hobby Team