SANWA SUPER VORTEX PLUS TYPE-D (Built in Receiver RX-472)

01-20-2015, 02:13 PM
Senior Member
Join Date: Apr 2010
Location: Yokohama, JAPAN
Posts: 308
Likes: 0
Received 0 Likes on 0 Posts

SANWA SUPER VORTEX PLUS TYPE-D (Built in Receiver RX-472)
---
SANWA SUPER VORTEX PLUS TYPE-D (Built in Receiver RX-472) Now at Banzai Hobby!!!
This is the best of both worlds with a Drift Spec ESC with a built in Receiver.
This saves on Space and Weight, Ideal when coming to Balancing to get the prefect drift car set up just right!
SUPER VORTEX PLUS TYPE-D (Built in Receiver RX-472)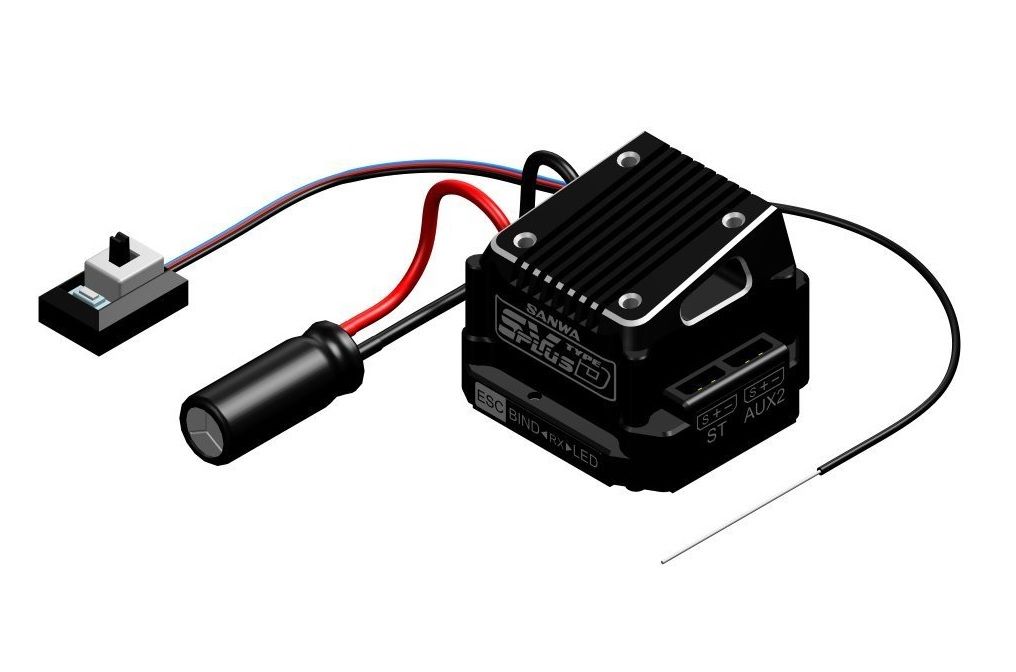 Receiver (RX-472) integrated 2.4GHz spread spectrum system (FHSS4)
Back Cancel equipped , boost zero display featured ? SSR / SHR / NOR automatic recognition function and display featured ? 8 program mode equipped with throttle response (new)
Neutral brake rate drive feel neutral brake feel brake Feel boost timing (advance)
Turbo / rev limiter function (new)
Power mode / active throttle (new)
SSL featured
Working voltage 6.0 ~ 7.4V
Rated current 740A
Dimension 36.6x37.8x30.9mm
Please join us on Facebook for Weekly Specials and Updates
Banzai Hobby Team