Davis Diesel Fuel

07-11-2019, 11:42 AM

Join Date: Nov 2014
Posts: 2
Likes: 0
Received 0 Likes on 0 Posts

Davis Diesel Power Fuel - Plane Fuel Mix
---
I have an old can of Davis Diesel Power Fuel. There are 3 types of blends indicated: 1/2a, ABC blend, and Plane Fuel. It is the "Plane Fuel" blend. On most threads, I have only come across mention of the first two, 1/2a and ABC. Does anyone know what this blend is and in what type of diesel engines it can be used?
Thanks,

Peter

07-11-2019, 09:55 PM

Join Date: Sep 2005
Location: Central Coast NSW, AUSTRALIA
Posts: 1,400
Likes: 0

---
Originally Posted by
Pkram10
I have an old can of Davis Diesel Power Fuel. There are 3 types of blends indicated: 1/2a, ABC blend, and Plane Fuel. It is the "Plane Fuel" blend. On most threads, I have only come across mention of the first two, 1/2a and ABC. Does anyone know what this blend is and in what type of diesel engines it can be used?
Thanks,

Peter
No idea, but I vaguely remember a discussion on here years ago about the different blends. The forum search function might help. Otherwise ring Davis.

07-18-2019, 02:58 AM
Join Date: Dec 2001
Location: Colonial Beach, VA
Posts: 20,370
Likes: 0

---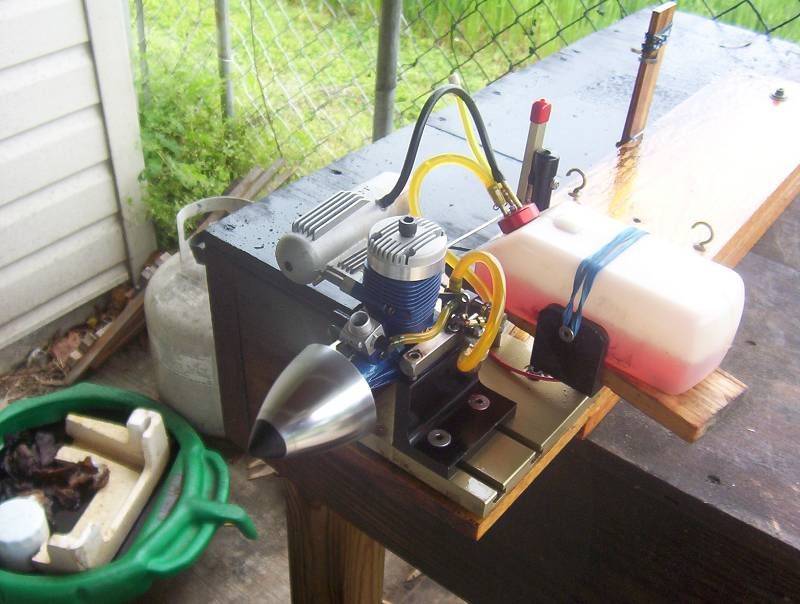 Turning a Graupner 12x7 @ 9,450 rpm.
The Plane Fuel is for bushed engines and has more lube in it. I ran my OS LA conversions on it.
---
Last edited by Hobbsy; 07-18-2019 at

03:05 AM

. Reason: Add picture

07-20-2019, 06:38 AM

---
Man oh man, Dave. The Davis fuel has castor oil in it. Better stop using it as soon as possible, I'd hate for your engines to find out there's castor in their fuel.

Sorry, had to make a funny.