Can somebody tell me about this engine?

03-14-2015, 09:17 AM
Join Date: Apr 2003
Location: Abbotsford, BC, CANADA
Posts: 5,667
Likes: 0

Can somebody tell me about this engine?
---
A friend has this engine and offered it to me for what I think is a decent price but I don't know much about the Picco's.
I would want it to put in a formula one plane but I want to make sure that the RPM will be where I want (around 22,000+).
Does anyone recognize this engine and can you give me any info on it?
Thanks in advance
Jeremy

03-14-2015, 10:30 AM

Join Date: Jul 2005
Location: , TN
Posts: 705
Likes: 0

---
Jeremy, I ran a front intake, side exhaust in our old SEMPRA Quickie event. They are very robust engines (HEAVY), and I think they are a cousin to the OPS's. Our district Quickie rules allowed tuned pipes, so I ran one!. I would think that engine would run in the 22,000 range. I won some "hardware" with mine.This would have been in the 80's. I don't think they are made anymore? They were sold by Hobby Lobby (the model airplane Hobby Lobby) for a short time, and I won mine at some event. Decent engines, but did I say heavy. Greg

03-14-2015, 11:31 AM

Join Date: May 2003
Location: Orangeville, ON, CANADA
Posts: 8,630
Likes: 0
Received 0 Likes on 0 Posts

---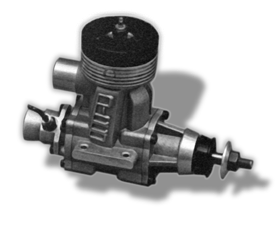 This is the Picco FAI pylon engine. Unless they also made a form 1 engine, I'm guessing this is what you have. Not a lot of info online re Picco.
http://www.teampicco.com/index.php/about
As I understand the history, G. Picco was the "P" in OPS, then spun out and started Picco, hence similarities.