Helimax AXE EZ Upgrades

12-22-2011, 03:09 PM
Junior Member
Join Date: Dec 2011
Location: Novi, MI
Posts: 1
Likes: 0
Received 0 Likes on 0 Posts

Helimax AXE EZ Upgrades
---
This is my first post on RCUniverse. Been a long time lurker....
I made several changes to myHelimax AXEEZ that my wife bought for me a couple of years ago. What a difference.... I upgraded the motors to 180's, added CNC head and fabricated a tail boom. The only item left are better blades so they don't strike each other while making abrupt maneuvers.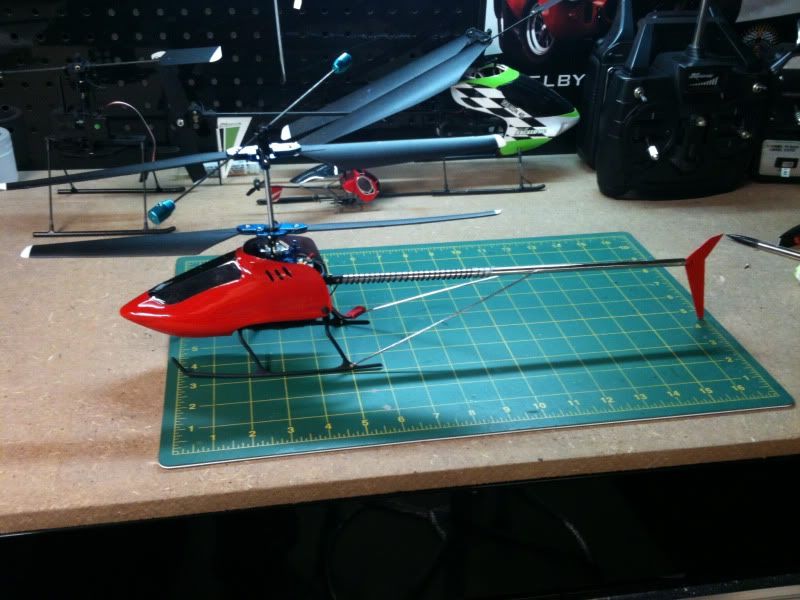 Cheers and Merry Christmas

04-23-2012, 11:38 AM
Junior Member
Join Date: Apr 2005
Location: Fishers, IN
Posts: 3
Likes: 0
Received 0 Likes on 0 Posts

RE: Helimax AXE EZ Upgrades
---
I just got one of these off of eBay a couple of months ago. I have already fried one of the motors. I saw that you have upgraded yours and wondered if I could ask what you used. I have been looking at these:
http://www.xtreme-production.com/xtr...id=37&Itemid=1
I understand the motors are for the Blade CX2 and that they will fit in the Axe EZ. Sound right to you?
Also, how did you make that tail boom?!
Thanks,
Chuck