Best Boats in the world

10-12-2011, 06:24 PM

Join Date: Feb 2007
Location: fort lauderdale, FL
Posts: 1,235
Received 0 Likes on 0 Posts

RE: Best Boats in the world
---
ORIGINAL: Justaddwata
For as much as I like the speed, sound, and power of drag boats (have attended countless raves) I have found the big offshore races to be pretty spectacular. The sight of twin engine cats and vees at full throttle with helicopters chasing just 20ft overhead is something else.
By the way - this pic was taken in Patchogue NY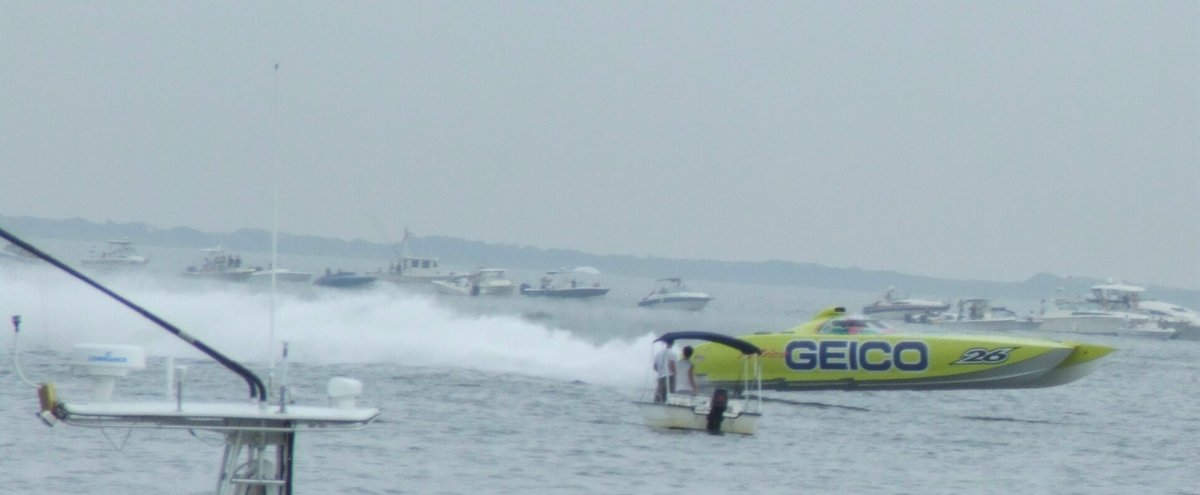 I have to agree with you on the offshore racing . I get to attend them a lot down here

and hearing the turbines go by is like nothing else [8D] but I can't afford a big offshore boat . so I went with a old f1 Champ boat to get my thrill from

i saved this 1991 leecraft from years of neglect . and only have $8,000 in to it . I can tel you doing a 180 turn at 100 MPH + 3 G's is the closed i can get to flying a fighter jet !!



10-22-2011, 03:15 PM
Moderator
Join Date: Jun 2007
Location: Berkeley, CA
Posts: 11,829
Likes: 0

RE: Best Boats in the world
---
I like yachts myself. Custom ones. hope to buy a small (30-60') one soon. All I need is a great entertainment center, great bedroom, and awesome engines.
Azimut makes awesome ones

12-27-2011, 11:56 PM
Senior Member
Join Date: Oct 2011
Location: , CA
Posts: 116
Likes: 0
Received 0 Likes on 0 Posts

RE: Best Boats in the world
---
The riva is ours. However the iconic, 2,000hp Thunderbird commuter yacht still grabs my attention way to much. Not to be that guy, but the thunderbird is def cooler then aphrodite imo haha
This jaguar v12 was very cool, reminded me of candles on a cake