Funny Cub

04-03-2018, 01:59 PM

Join Date: Feb 2011
Location: Latrobe, PA
Posts: 107
Likes: 0
Received 0 Likes on 0 Posts

Funny Cub
---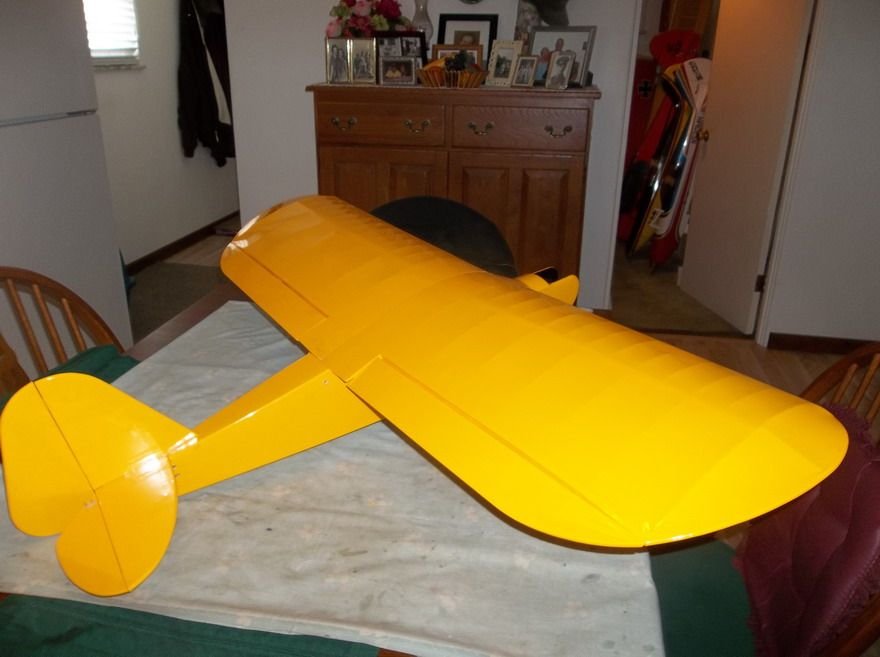 I have a question for any of u builders out there- I picked up this little funky looking Cub type plane, and it is definitely kit built. I wanted to know if anyone knew who kitted this plane, as i don't think it was scratch built from the construction, and pre cut parts. The wingspan is 54", but has this unusually large wing chord, at 14", and full length ailerons. It looks like it would be a very slow flyer, and it is very light. Just the fuselage and wing together only weigh about 2#. I was going to set it up electric, but didn't want to cut up the fuse to put a battery hatch in it.
The plan now is to put a nitro motor in it, and i have a brand new HB25PDP that should fly it reasonably well. It already has a tank shelf in it so I decided that is the way to go. I've attached a few pics, and if any of u recognize this Funky Cub, would u chime in if u know who may have kitted it. Thanks for any info, and input- Dean

04-19-2018, 10:22 AM

Join Date: Feb 2011
Location: Latrobe, PA
Posts: 107
Likes: 0
Received 0 Likes on 0 Posts

---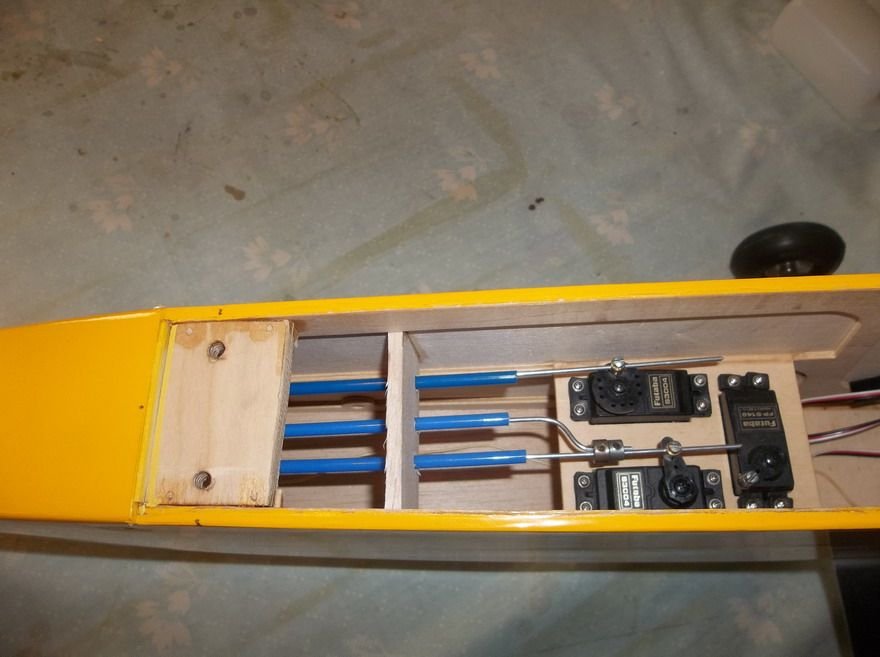 Well, I started working on the funky Cub, and got servos installed, and made up pushrods for rudder and elevator. temporarily hooked up a rcvr, and got everything aligned and adjusted. Pulled out a new HB 25PDP and got motor mount drilled and motor mounted, and throttle pushrod made up. Everything working good so far.
I didn't like the rubber banded wings, so I removed the dowel pins from the fuse, and made up a plywood mounting plate for the wing, and grooved out the leading edge of wing to install a dowel pin for the front. I got the wing aligned, and drilled out the ply plate for 1/4- 20 nylon bolts. Everything working out pretty good. The junky landing gear was next, and I epoxied a 1/4" ply plate to the inside fuse to attach new gear and tires. I had a nice set of 2 3/4 lightweight tires to the new gear. looks much better. It didn't have a tailwheel, so i installed a nice DuBro tailwheel to rudder. Made up a new 8 oz tank and it fit perfect.
The wing was cut for servos, so I got them installed, and horns and rods adjusted. Hooked up ailerons to rcvr, and cycled them for proper throws. Here's a few pics of progress- Dean