what company made the stephens acro-bipe

12-27-2006, 02:34 PM
Member
Join Date: Sep 2005
Location: warren, OH
Posts: 38
Likes: 0
Received 0 Likes on 0 Posts

what company made the stephens acro-bipe
---
Hello, i picked up an old stephens acro 20 bipe, can someone please give an idea what company sold these, it seems to be about 25-30 years old, thanks for any info, Tomahawk44

12-27-2006, 03:46 PM

RE: what company made the stephens acro-bipe
---
May be a dead end, but try searching under the "Akro" spelling.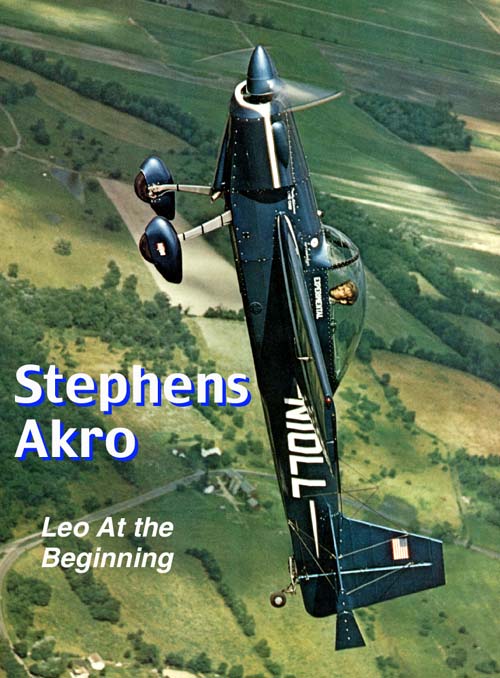 But that's a monoplane. It was the forerunner of the Laser 200.
http://www.airbum.com/pireps/PirepStephensAkro.html

12-27-2006, 06:32 PM
Member
Join Date: Sep 2005
Location: warren, OH
Posts: 38
Likes: 0
Received 0 Likes on 0 Posts

RE: what company made the stephens acro-bipe
---
Doug, thanks for the reply, i don't know much about scale planes, inside the cockpit it says stephens akro but this is just a decal, your right i can't find any info on a stephens bipe, i'll try to send a photo with this site, if you send your e-mail i'm sure i can send a photo, thanks again .

12-29-2006, 12:17 PM
Member
Join Date: Sep 2005
Location: warren, OH
Posts: 38
Likes: 0
Received 0 Likes on 0 Posts

RE: what company made the stephens acro-bipe
---
thanks for the reply, i sent a picture to firstplaceaviator and he recognized it as a sig liberty sport, without the cowl i had no idea what she was, now i can order my parts, thanks guys , its great to learn, Tomahawk44