RC10GT Veryyy early model

08-24-2012, 08:34 PM
Junior Member
Join Date: Aug 2012
Location: , TX
Posts: 18
Likes: 0
Received 0 Likes on 0 Posts

RC10GT Veryyy early model
---
I'm not sure what model it is...I haven't played with this since before 2003? Igraduated highschool in 2003 and I'm thinking it was middle school when I actually played with it. So if anyone can help me get a model number for this old fart I'd appreciate it!
I posted this in another thread in the general discussion to jump everyone to speed....
After going to the LHS Irealized there that the flywheel was stuck and the motor was locked up. I've been cleaning my old RC10GT motor with WD40 and some cleaner Ibought from the LHS. I'm gonna B12 it later.I've been trying to find the old parts for it and thats where my problems have arrived! The dogbone isn't the dogbone on both sides, one is like a pivot. I can't find the crap for the life of me! This is the only picture I've actually found of it online but Istill don't know a part number for it.
http://www.ebay.com/itm/ASSOCIATED-R...item337b5f1236
Look at the second picture from the top and zoom in. There are a few bundles for the old parts and the main one Iwas looking at is about 100 bucks but does anyone think thats worth it? Another is on there for 200 with what looks like almost 100% of the parts still in the bags. Seems steep though.
I thought about getting one of those Mini 8ight's and using the radio on this old RC10GT as well. Thoughts on that? Once I get the 1/8 8ight Ican use that radio for both it and the Mini. I looked at those other Buggy 1/8 RTR kits but they all seem to be missing something. Some don't have motors and I don't know about that enough, the same for all the electronics. Thats why the 700 price tag for the 1/8 8ight didn't seem so bad because it includes everything...

08-24-2012, 08:39 PM
Junior Member
Join Date: Aug 2012
Location: , TX
Posts: 18
Likes: 0
Received 0 Likes on 0 Posts

RE: RC10GT Veryyy early model
---
Uploaded with
ImageShack.us
Uploaded with
ImageShack.us

08-27-2012, 04:52 PM
Senior Member
Join Date: Nov 2009
Location: greenfield, IN
Posts: 533
Likes: 0
Received 0 Likes on 0 Posts

RE: RC10GT Veryyy early model
---
the one you got is a rc10gt (i got one also) they were the same until associated came out with the rc10gt2 a couple of years ago. the old ones came as a kit mostly, they been selling them since i believe about 1992.

10-31-2012, 01:21 PM
Senior Member
Join Date: Feb 2005
Location: Martinsville, IN
Posts: 197
Likes: 0
Received 0 Likes on 0 Posts

RE: RC10GT Veryyy early model
---
here is the box of the first version of the GT it was made in 1993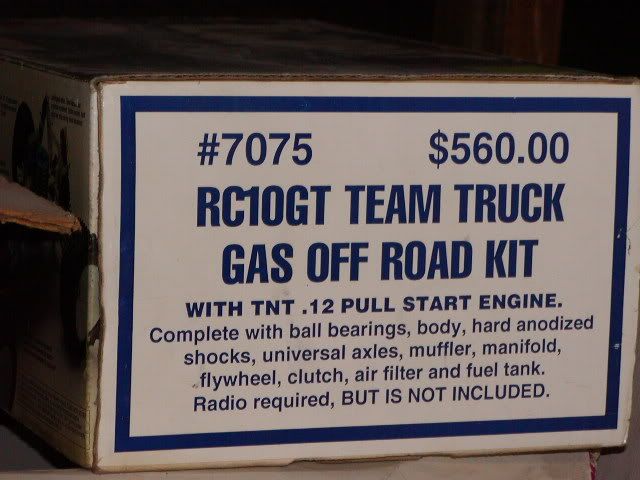 this was the body for it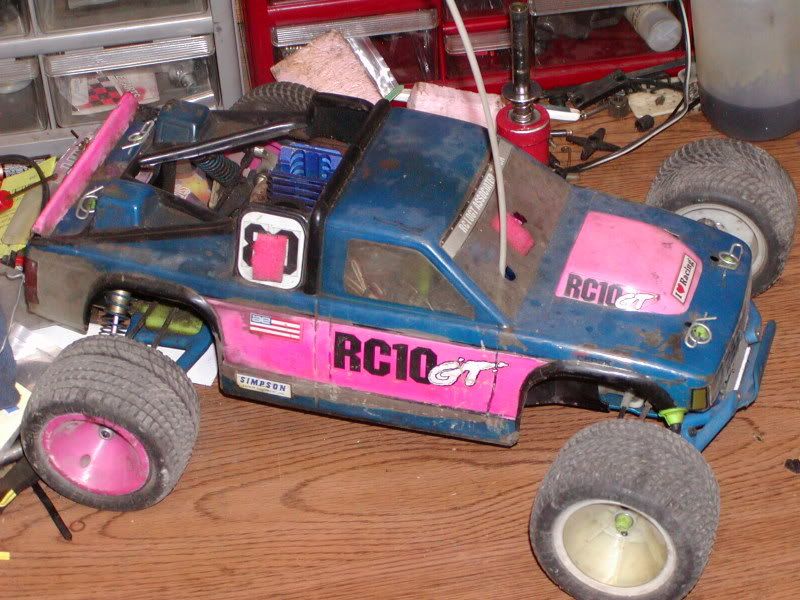 it was a black tub chasis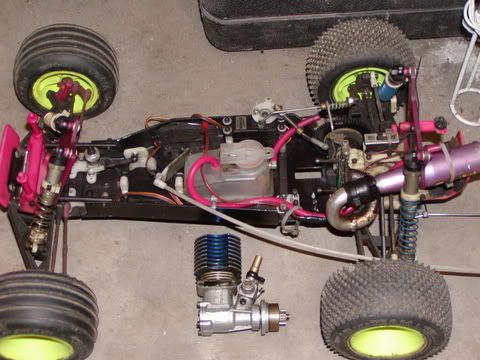 and here is the 2 or 3 version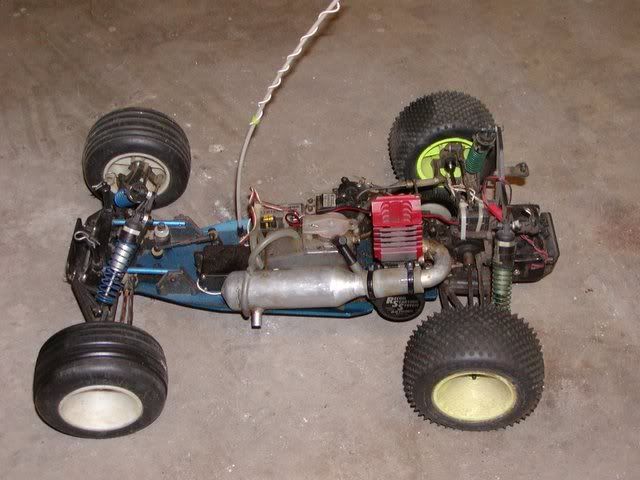 02-20-2013, 11:59 AM
Senior Member
Join Date: Oct 2006
Location: ERIE , PA
Posts: 1,645
Likes: 0
Received 0 Likes on 0 Posts

RE: RC10GT Veryyy early model
---