Tamiya Sand Scorcher Experts come on in. What do I have here????

05-14-2015, 03:58 PM


Tamiya Sand Scorcher Experts come on in. What do I have here????
---
Guys I picked up a used original Sand Scorcher off CL for a steal. I bought it from the original owner. He said he got it for christmas back in 1979 and ran it for a few times, broke some stuff then put it away which I believe. It smells like it's been in a mildew filled basement for a number of years. Unfortunately he can't remember adding the parts that are clearly some kind of hopup and swears that the gold plate chassis was original. Can this be correct?
Here's my questions. I have never owned one of these buggies that had any kind of after market parts on it so I'm looking for help identifying what have here.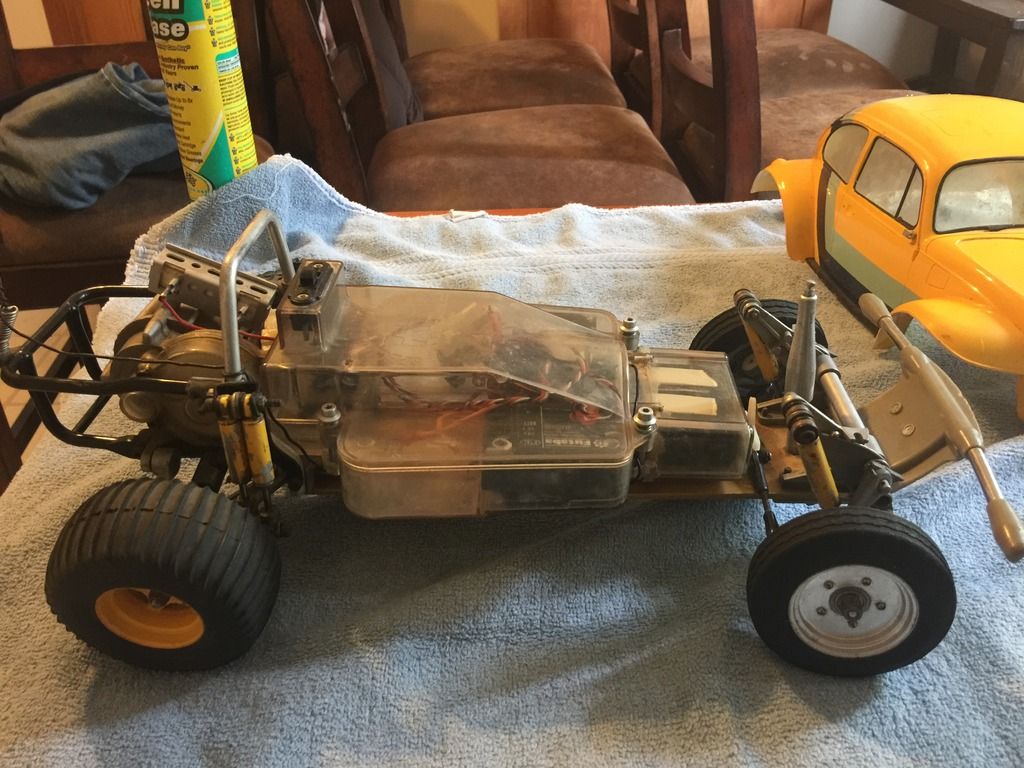 Dual shock mounts front and rear??? Any idea who made these??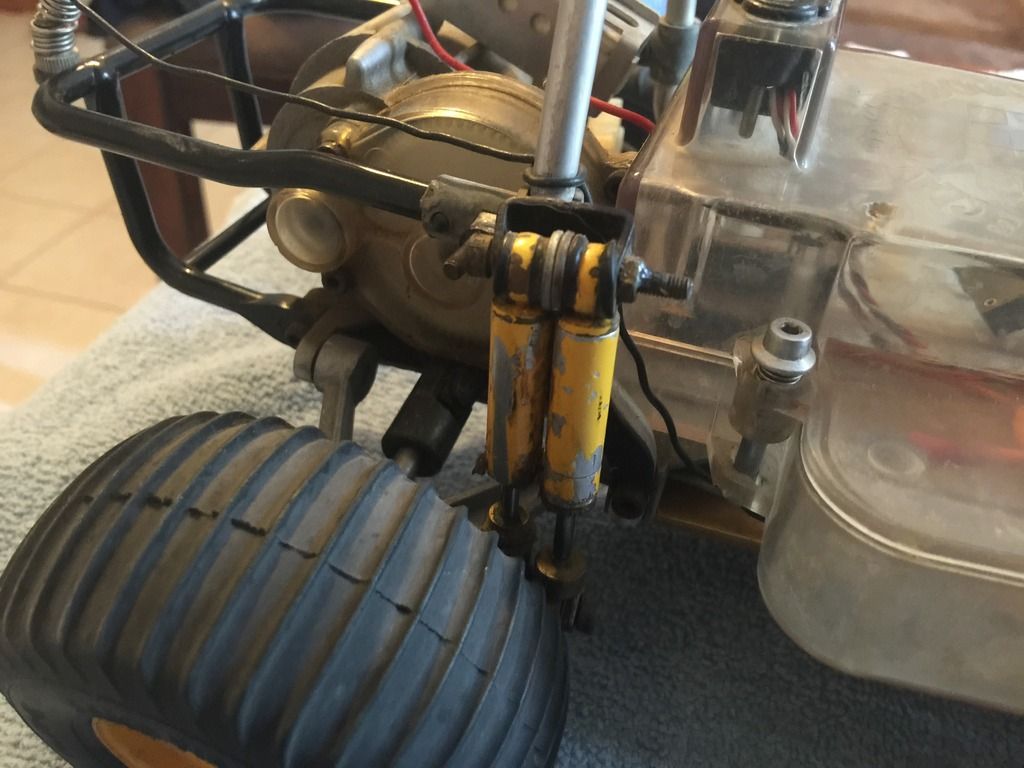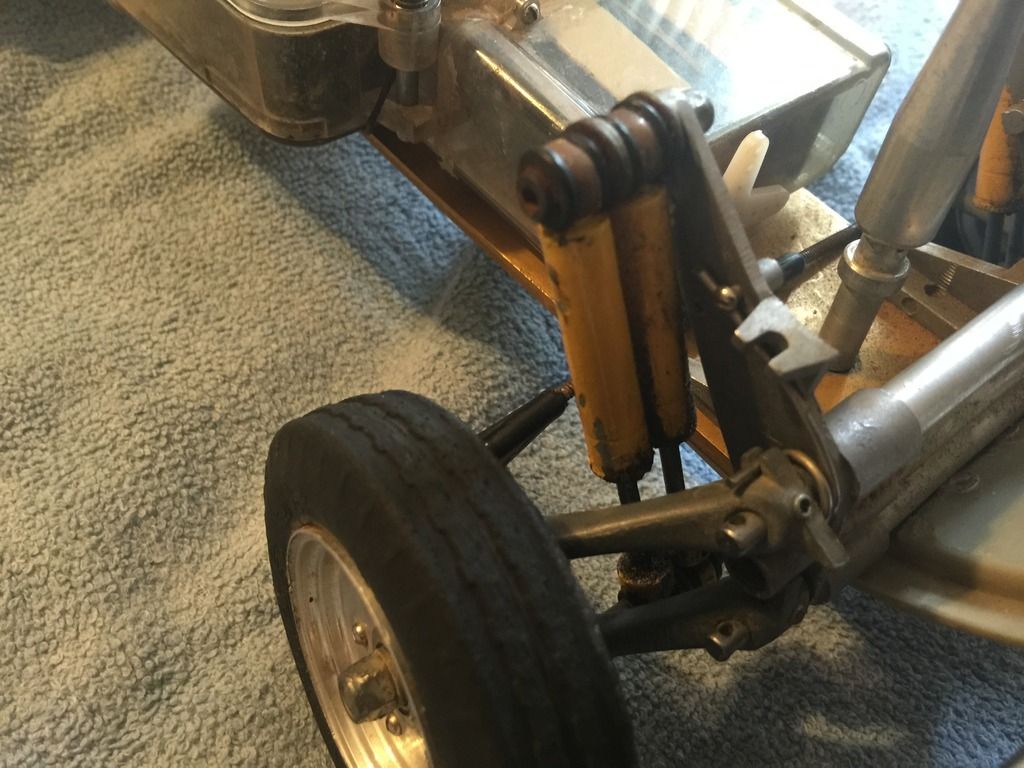 Gold anodized aluminum plate chassis. Any idea who made this back in the day????
And for my last question.. How do I fix these? It appear that the lower arm has worn to the point where ball socket is too loose to hold the ball? Is that nylon insert what holds the ball in place or do the lower arms need to be replaced?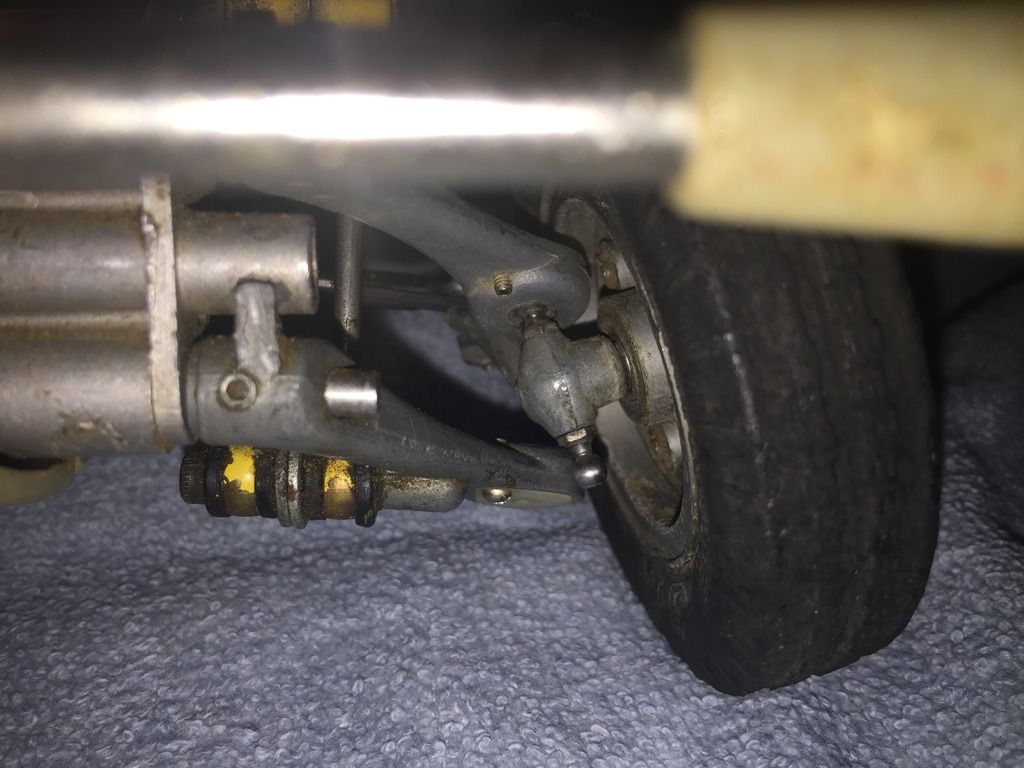 ---
Last edited by john01374; 05-14-2015 at

04:06 PM

.

05-28-2015, 12:55 PM

Join Date: Aug 2005
Location: Matthews, NC
Posts: 240
Received 0 Likes on 0 Posts

---
I had more of these that I can remember. I think between the Sand Scorchers, Ford F 150s, and Super Champs the number was somewhere near 15 or so. I also was the local Tamiya Mechanic and fixed all the buggies in the neighborhood. To answer your question, and by looking at your pictures, I would say the Aluminum Chassis, Front Rims and double shocks were all upgrades (actually the shocks are stock tamiya, but doubleing them up is a common mod back in the 80's. Also the steering servo was modified for direct drive. It's in the space that was meant for the huge 2ch. AM receiver. I was digging through my Mom's garage last weekend and found a huge box of all original vintage parts. (I thought everything had been stolen when my shop was broken into back in 1983) I have Green Fiberglass chassis and a very heavy duty chassis also made of fiberglass. swing arms, tires, rims, transmissions, water-boxes... you name it. Let me know if you need something for yours... I probably have it.

06-11-2015, 09:49 AM

---
yeah...right off the bat I see...aftermarket chassis,dual shocks,heavy duty CRP steering linkage,it's pretty much stock..you can get all 1979 parts for that off ebay....cheap..they re-re'd this back in 2010...not sure if those parts are compatiable....maybe?