water jacket help

11-03-2008, 10:14 PM
Senior Member
Join Date: Jan 2006
Location: Merced, CA
Posts: 3,304
Likes: 0
Received 0 Likes on 0 Posts

water jacket help
---
I was going to buy this water jacket for a feigao.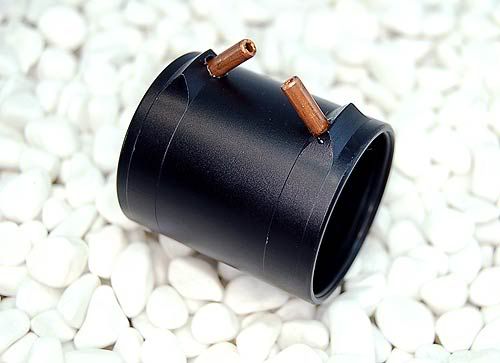 and was wondering how does it work.
DO i fill it up with water and connect some fuel line to the 2 nozzles, and it circulates. I cant find no info on these.

11-04-2008, 02:44 AM

RE: water jacket help
---
yea those are for boats, not cars.... it picks up water from the lake, circulates it through the water jacket, and spits it back into the lake... If you wanted to use it in a car, you would need a water reservoir, a water pump, a radiator, and a fan... Its doable, but would be a huge waste of time....


11-04-2008, 05:08 AM

Join Date: Nov 2004
Location: Solothurn, SWITZERLAND
Posts: 561
Likes: 0
Received 0 Likes on 0 Posts

RE: water jacket help
---
hi
watercooling in cars is a very good idea. not too much is needed. some kind of radiator (you can use small cooling blocs used in pc cooling), some tubes and some kind of pump. of course an electrical small pump is nice but its also costly (TCS makes small pumps running on 6V). otherwise you can use a small handpump like [link=http://www3.towerhobbies.com/cgi-bin/wti0001p?&I=LXFUD3&P=7]this[/link] one. so when changing batteries you push the primer a few times. of course it would be nice to have a watercooled esc too to include in the watercircuit.
the waterjacked for the feigao is nice. however the bearingshields of the feigao are not srewed so you usually have to fix them with a motorclamp or something which makes it not so easy to use those waterjackets anymore. but there are motorclamps that allow you to use those waterjackets. if you have a motor that does not need to be supported it would be easier (e.g. like a medusa or NEU S version).
bye
rhylsadar
motorclamps to support the feigao
watercooled esc
a watercooled savage i did some years ago. i started out with a water reservoir and a electrical pump but it turned out to be not that necessary.
later i had the system in this watercooled truggy