Datsun 240Z Cup Racer Drift Setup

06-22-2010, 09:44 PM
Senior Member
Join Date: Jun 2009
Location: Houston, TX
Posts: 811
Likes: 0
Received 0 Likes on 0 Posts

Datsun 240Z Cup Racer Drift Setup
---
Okay got my Cup Racer finished with drift offset on some HPIblack chrome rims and T drift tires.
I was thinking putting my 1/16 E-Revo VXLsystem in it. I have no idea how to gear it though.
My current setup is a Tamiya silver can off a TT-01, Axial AE-1 ESC, and a DSM2 receiver I had laying around. Gearing is whatever stock is.
Can someone help me out with this transplant?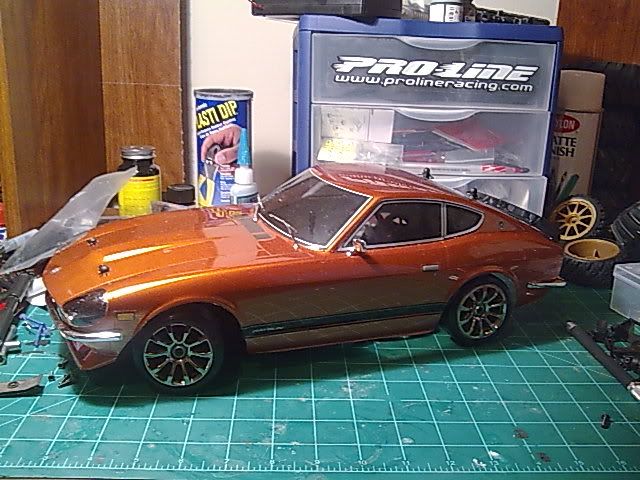 Thanks!

11-23-2010, 09:52 PM
Member
Join Date: Jun 2008
Location: st albert, AB, CANADA
Posts: 38
Likes: 0
Received 0 Likes on 0 Posts

RE: Datsun 240Z Cup Racer Drift Setup
---
hey I just put a novak havok 3s in my cup racer its a beast amazing for driftong to.
when i get home i will post some pics