F3A World Scores

08-04-2011, 01:32 AM

Join Date: Sep 2004
Location: Slangerup, DENMARK
Posts: 130
Likes: 0
Received 0 Likes on 0 Posts

RE: F3A World Scores
---
Congrats to Christophe......and YS !
I have build and enjoyed 1 Alliance, 2 Synergy's and I'm currently flying the Oxalys. All were/are great designs; miss the availability of Paysant's design


08-04-2011, 06:48 PM

RE: F3A World Scores
---
ORIGINAL: corch
ORIGINAL: getterflash

Here are couple of boring statistics from the scoring team:

Prelims:

82 pilots, 4 flights over 4 days, 5 judges per flight = 1640 score sheets

Semis:

30 pilots, 2 flights, 10 judges per flight = 600 score sheets

Finals:

10 pilots, 4 flights, 20 judges per flight = 800 score sheets

Total: 3040 score sheets. 17 maneuvers per sheet, 51680 keystrokes

2032 tear sheets printed. Team copy, posting copy, records copy, spare copy.

Every hand written score sheet was manually verified with the computer generated tear sheet, any errors (there were a couple, but not many) were immediately corrected and tear sheets reprinted.

The FAI jury audited the score sheets after the prelims, semis, and finals and found no errors.


A huge thank-you to Linda Jesky (keymaster) , Margaret Guerin (gatekeeper) , and Heather Kaluf (score poster) for your great work.



''We don't judge in scoring''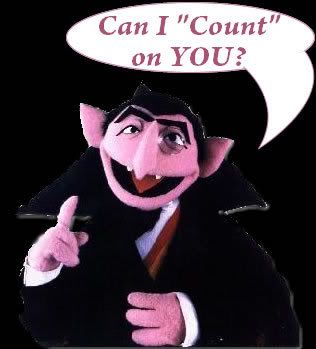 So the Weak Signals Contest really was a warm up for you and Linda?
Yes, I used GNAMI for the FAI class. I wanted to use it for all classes, but it does not support 1/2 points.

08-09-2011, 12:40 PM

RE: F3A World Scores
---

08-09-2011, 02:18 PM
Senior Member
Join Date: Mar 2002
Posts: 1,579
Likes: 0
Received 0 Likes on 0 Posts

RE: F3A World Scores
---
ORIGINAL: mithrandir

I didn't notice Silvestri.... was he there??
To expound on Archie's post, I believe this had to do with the fact that he recently moved to San Marino and in order to fly for a different country under FAI rules, you must sit out one World Championship. Quique did the same for the WC in France in 2005 when he decided to fly for the US team.