Show Me your 1/8 car

05-13-2007, 01:53 AM
Senior Member
Join Date: Aug 2006
Location: barnesville, GA
Posts: 815
Likes: 0
Received 0 Likes on 0 Posts

Show Me your 1/8 car
---
Hey guys, im just showin some pics of my xr80.... I was having major problems with the car being super dirty, so I added an extension to my pipe to help blow the exhaust away from the car internally... the body is no big deal its easy to clean that.... What do you guys think?...

I wanna see some of your 1/8 nitro cars and hop ups- and modz you have added

05-13-2007, 09:09 AM
Senior Member
Join Date: May 2006
Location: Richmond, VA
Posts: 1,938
Likes: 0
Received 0 Likes on 0 Posts

RE: Show Me your 1/8 car
---
This is my Serpent 950 converted to 950R, has aluminum pulley mount up front, aluminum swaybar mounts up front, aluminum middle chassis brace, and more. Engine is CMB and servos are Airtronics. Only lil mods i did was the switch mount and the pullrope lever on the gastank. These are old pics from the last time I ran it, since then its been sitting as a rolling chassis

05-16-2007, 10:49 AM

Join Date: Aug 2006
Location: San Diego, CA
Posts: 106
Likes: 0
Received 0 Likes on 0 Posts

RE: Show Me your 1/8 car
---
These pics show the progress on my Mach 5 body. While I do run the car with this body, it is definitely more show than go (lack of downforce lets it get real loose at speed). No mods to the car itself, I am just a once or twice a month parking lot racer at this point. Unfortunately my work is too busy to allow anything more.

05-16-2007, 02:09 PM
Senior Member
Join Date: Aug 2006
Location: barnesville, GA
Posts: 815
Likes: 0
Received 0 Likes on 0 Posts

RE: Show Me your 1/8 car
---
It would take away from the realistic's of it but if you put a fin right across that back in between the two outside pieces it would almost look like a lola type body and probably help a lot... but I am sure you got a stock body when you want to go real fast... Looks nice I like it.

05-17-2007, 10:55 AM

RE: Show Me your 1/8 car
---
Well, I actually don't have this car any more but I put on many miles of great racing on it. I raced it from '88 to '92. It has a 6 port REX and the original Futaba Magnum radio. That was the very first pistol grip radio with servo reversing and knobs to adjust the servo travel. As you can see from the pictures it's got mileage too. Its a Serpent Excel 6000 series from my "hayday" of 1/8 scale R/C racing when I lived on Long Island, NY. We had the local (NYROC) club and ran a series circuit with a club in Enfield, CT and another one in CT that I don't recall at the moment.
The chassis was shortened about a 1/2" for quicker steering. A friend of mine that I raced with was the foreman of an aerospace machine shop and he custom made the shorter chassis's for us. He also made that rear chassis stiffener that connected the rear section to the radio tray. I didn't use an on-off switch, just plugged the battery right into the receiver.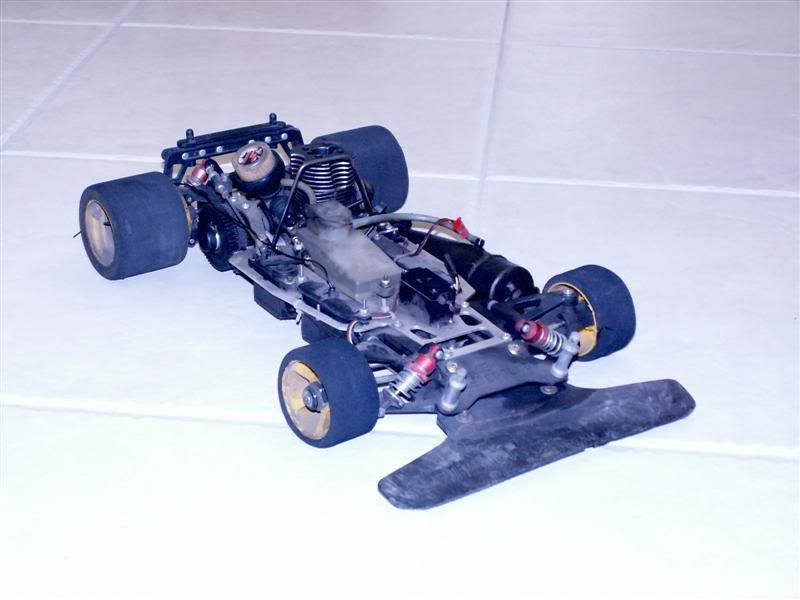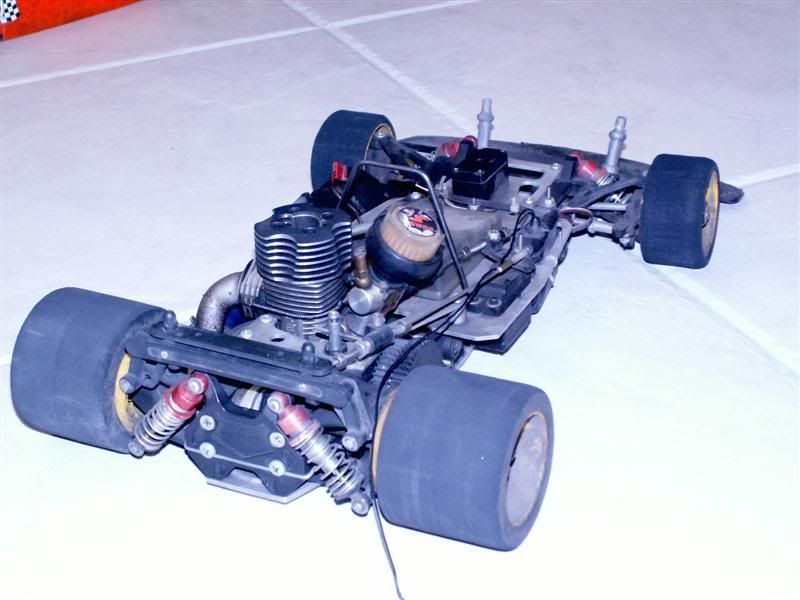 These two photos were scanned from film.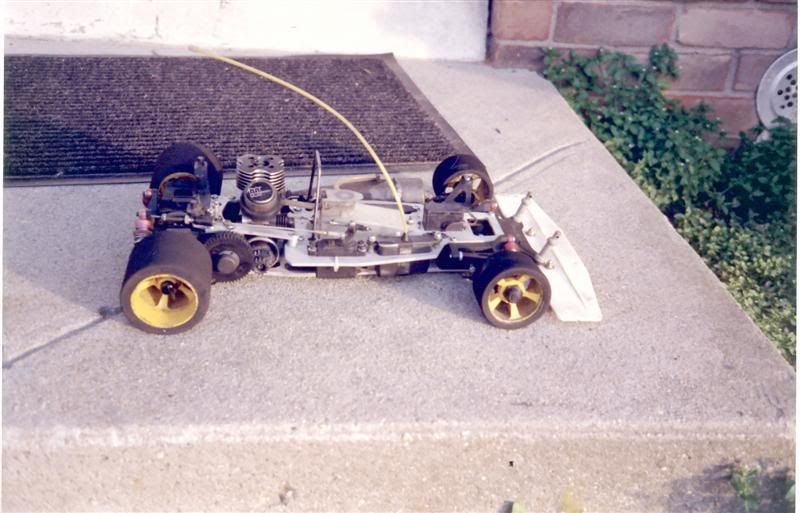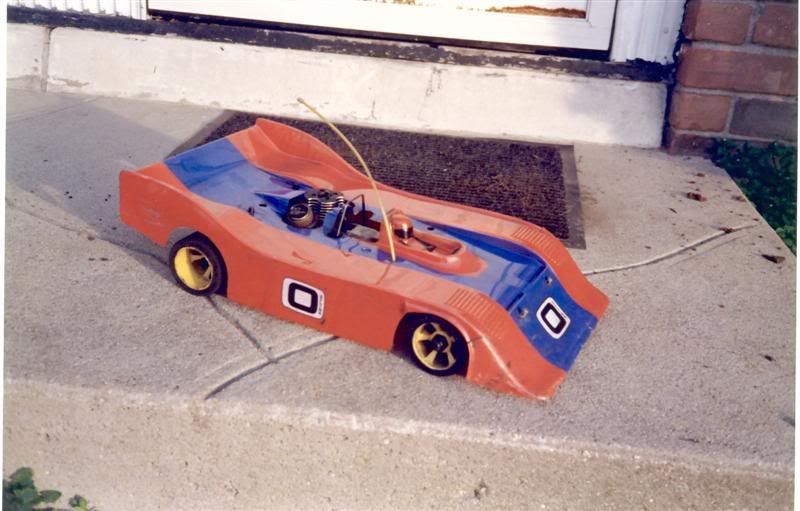 05-20-2007, 02:19 AM
Senior Member
Join Date: Aug 2006
Location: barnesville, GA
Posts: 815
Likes: 0
Received 0 Likes on 0 Posts

RE: Show Me your 1/8 car
---
I like the shortened, chassis... I got to get me a Hudy or something because I had to rebuild the rear end in mine, and I cant seem to get the rear right, I keep eating up one side of the tire or the other, cant keep em level