twisted sister vs AC-DC

07-23-2005, 05:57 AM
Member
Join Date: May 2004
Location: haarlem, NETHERLANDS
Posts: 67
Likes: 0
Received 0 Likes on 0 Posts

twisted sister vs AC-DC
---
well finaly i'm done, twisted sister is no more....
remember her?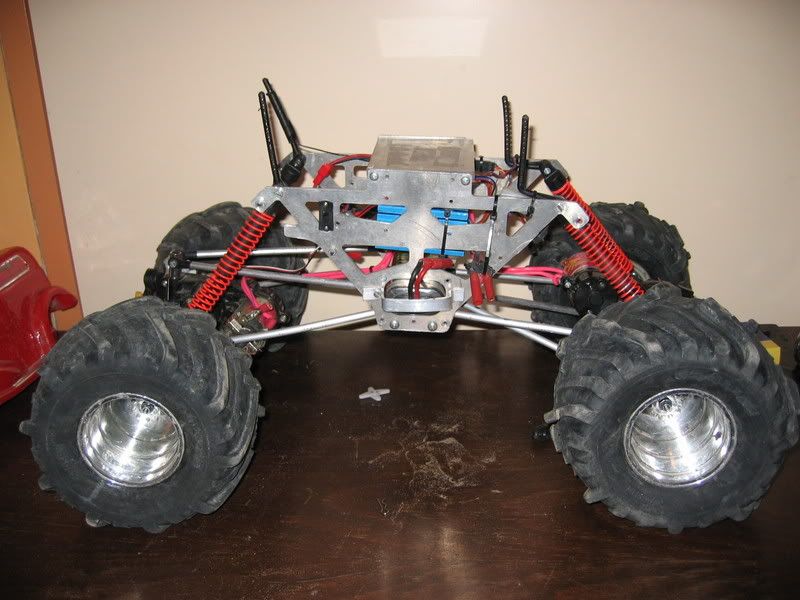 she offered her parts for my new, home-made crawler:
this is AC-DC: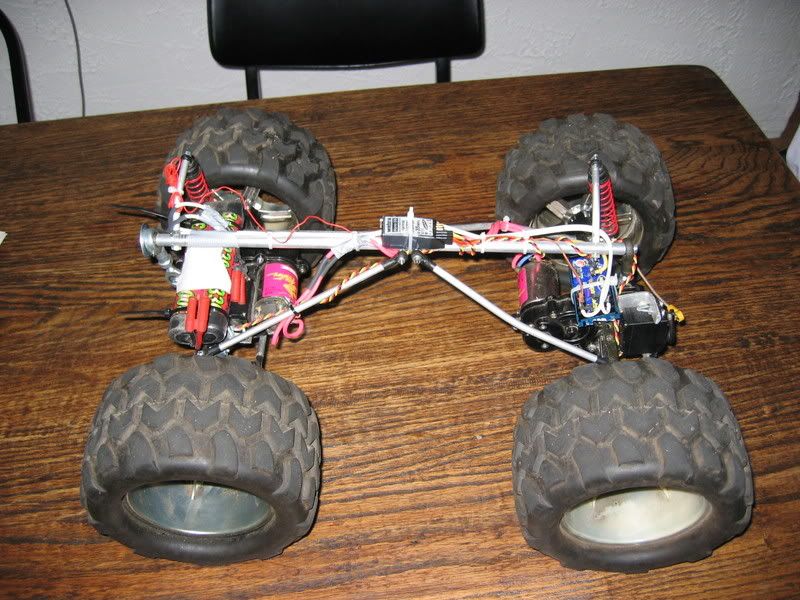 it has less flexx, less springs, less weight, less chassis,bigger tires but the same wheelbase and climbes waaaaaaaay better!!!
on the picture there is no body yet but i'm using the same old school hotrodbody.
let me now what you think!

07-23-2005, 08:16 PM

Join Date: Feb 2003
Location: Dingmans Ferry, PA
Posts: 2,077
Likes: 0
Received 0 Likes on 0 Posts

RE: twisted sister vs AC-DC
---
I personally prefer the look of regular chassis but i've seen what those stick chassis can do so i cant complain. Let us know how you like it!

07-28-2005, 03:37 PM
Member
Join Date: May 2004
Location: haarlem, NETHERLANDS
Posts: 67
Likes: 0
Received 0 Likes on 0 Posts

RE: twisted sister vs AC-DC
---
how soes it work? i don't understand your question, it runs up rocks!
like this:[link]http://www.rcpics.net/member/Screwloose!![/link]