TK 22 Tiegan Panther Frustration and Agony

11-16-2015, 11:31 AM
Senior Member
Join Date: Dec 2008
Location: Charleston, SC
Posts: 1,842
Likes: 0
Received 0 Likes on 0 Posts

TK 22 Tiegan Panther Frustration and Agony
---
I have a Panther Tank. All I want is the gun to go uppy downy, and the gun to go boom and recoil. I do not want to IR battle, I do not not want to put in a servo recoil or elevation.

I bought the Sony Programmer I bought the programmer cable.

I went to the WEB site who refers me to a HEng Long configuration. IT tells me I have to set up the program mode but does not tell me how to do it.

If this thing is so easy then what is hard? I set up SLUs all the time and they require much more work but are much easier.

Does anyone have a tutorial about how to set up the TK 22 and program it with just what I have in the model, or should I return this thing and stick with the Teigen set up?

11-16-2015, 12:37 PM

---
Have you checked out this video?
https://www.youtube.com/watch?v=oOE0-61Mzhs
I know it doesnt show much on the programming part, but there is a wiring change that needs to be made before things will work correctly. Clark has a pretty in depth manual here:
http://www.clark-model.com/eng/prod_rx20/index.html
Have you followed the instructions on how to set it up and just having programming issues? I had a problem too at first but it turned out to be my remote with the issues. Do you have a cell phone? Try turning on the camera like you were going to take a picture and point the remote at the camera and press a button. You should see it illuminate a bit. Try this with a few buttons and make sure the response is the same. You may have a button smashed on the inside or even a malfunctioning remote. Can you change the mode drive options or anything else? Is it just the firing mode you are having issues with?

11-16-2015, 03:02 PM
Senior Member
Join Date: Dec 2008
Location: Charleston, SC
Posts: 1,842
Likes: 0
Received 0 Likes on 0 Posts

---
Thank you for the reply and the advice. Yes sir I have this video. The video does not cover the info I need. The bottom half is not the problem. I have no recoil and no elevation.

Here is the information I need. I have been refereed to the Clark Site numerous times. I have been to every OZ site, UK site.

Everyone stops at making the turret function. The CLark site is describing how to modify a Heng Long however this is not a HENG LONG.

1. This is not a Heng Long. This is a Teigen or however you spell it. The clark site has me taking 2.2 resistors off an RX-18 board for the Heng Long Elevation. Is this done with the Teigen?
2.. Do I have to put 2.2 K ohm on the turret rotation?
3. What rewiring needs to be done for the Tiegen Elevation? It does not have the same configuration as the Heng Long, so how is it wired.
4. What rewiring needs to be done on the Recoil?
5. What does programming mode mean?
6. Where does the programming wire go?
7. What remote buttons do I push to make my tanks gun go up and down.
8. What remote buttons do I push to make it recoil and flash?
9. Can I tear out the IR battle stuff, so I can make the tanks site accurate?

Appreciate any help.

11-16-2015, 03:52 PM
Senior Member
Join Date: May 2002
Location: Cornelius, OR
Posts: 624
Likes: 0
Received 0 Likes on 0 Posts

---
I just took all of the tank controls out, then started with track motors and wired them and got that
running then picked the next item and got that going. This was easier than than trying to out
what he was doing.
Darryl

11-16-2015, 06:29 PM
Senior Member
Join Date: Nov 2006
Location: Grande Prairie, AB, CANADA
Posts: 8,976
Likes: 0

---
Many people have experienced the pain. . As Darryl suggested work on just getting the tank running the way you want. I think if you swap servo 2 and 3 you will get something that makes a little more sense. I gave up on the stick functions as presented on the web page. it was too unnatural for my way of driving a tank.

11-16-2015, 06:51 PM

---
Sorry Chief, I have never worked with putting a Clark into a Taigen tank.
I think this is what you need for the recoil setup. Correct me if I am wrong but I think Asiatam is the same as Taigen recoil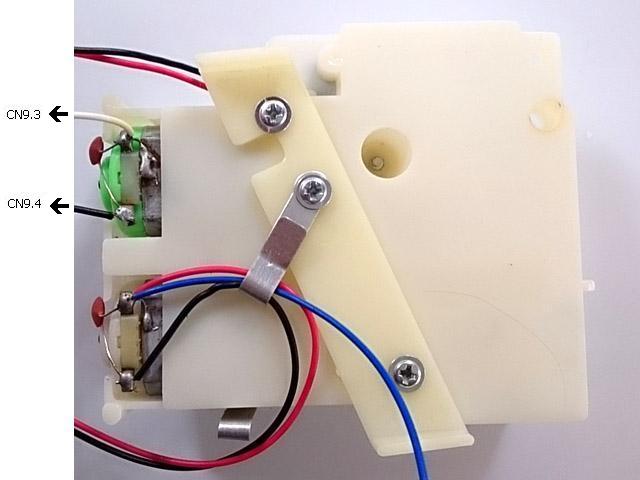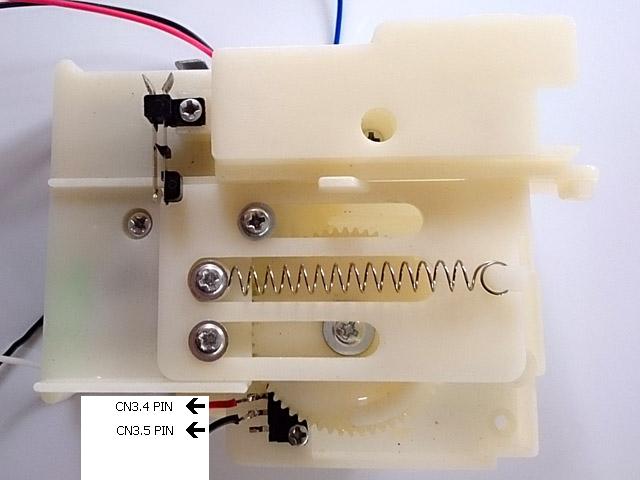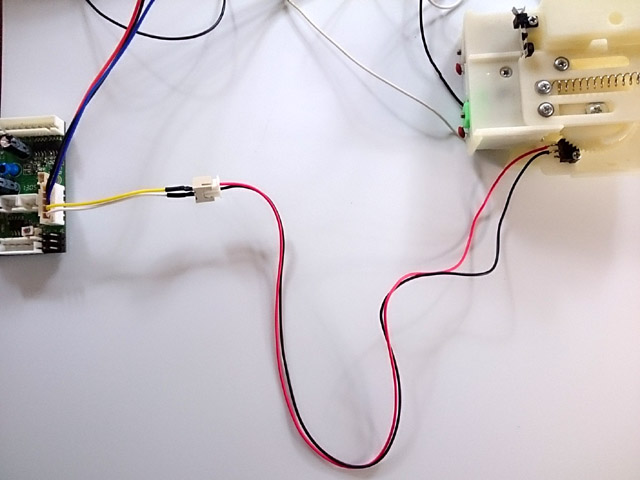 You do have to have the IR system in place to program because you need to see flashing of the lights to figure out what each setting is. This is the bible I used to figure out Clark boards. In the second link is an excellent PDF guide to setting up the Clark. It is better explained in this document than the Clark Website. Plus I always keep a copy of the Sony guide pictured here. I hope this helps.
https://www.rctankwarfare.co.uk/foru...+boards#p95584
https://www.rctankwarfare.co.uk/foru...p=95652#p95652
By the way what radio are you using to run with Clark?

11-16-2015, 08:07 PM
Senior Member
Join Date: Dec 2008
Location: Charleston, SC
Posts: 1,842
Likes: 0
Received 0 Likes on 0 Posts

---
So are these Clark broads really worth it? Seems not Oh well I will send them back.

Anyone have some SLUs? Need one for a Panther and a T-34.

Thanks

Don

11-17-2015, 01:11 AM

---
The Taigen wiring should be pretty much the same as a henglong IR. Is there a reason for not using a servo recoil? The taigen recoil you have is very easily modified to use a servo!

11-17-2015, 07:37 AM

---

11-18-2015, 06:32 PM
Senior Member
Join Date: Dec 2008
Location: Charleston, SC
Posts: 1,842
Likes: 0
Received 0 Likes on 0 Posts

---
Yes I contacted Clark and they refere me to the same tutroial sheet or a video that stops with the lower hull. I don't even know where to plug in the programing wire. Does it do where the IR battle stuff plugs in? What wire gets moved?


It is not wired like a Heng. Long It has a five plug and a four plug. Two reds from the elevation that some how go the recoil. What wire is moved? What does the wire do? If I could figure out those two items I might be able to figure it out.


Thanks for all the help my bothers!!