Flakpanzer turret

10-22-2021, 10:24 AM

---
Hi all Decided to give put the tanks away for a while due to issues with the flak panzer build. The elevation was playing up but the main issue was a twist in the lower hull . All fixed now and started to fix another problem , changed the travel support to suit the twin flack barrels. Need to check an order thro Paypal as i have not received an order for small chain to fit on 2 tanks before i paint.
No use for this gun travel lock
New support for the AA barrels
Offset , had to redo as i centred it on the bracket first time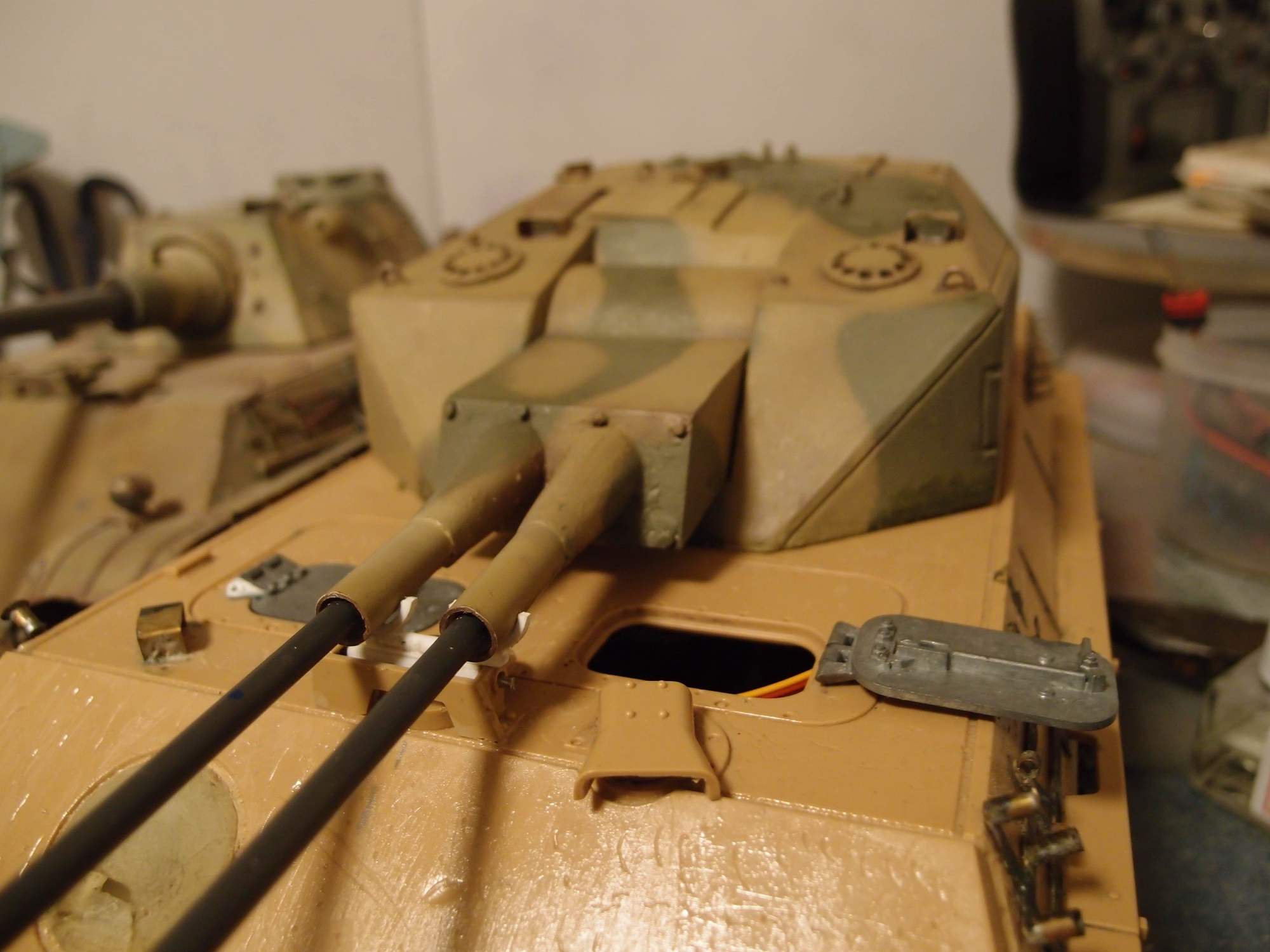 A picture of the prototype does not have this.Just made it simple as late war material was in short supply support with no locking feature
---
Last edited by ronnie42; 10-22-2021 at

10:31 AM

.

10-23-2021, 11:33 AM

---
Test 3 quiet traverse servo motor and trying to sync the 37mm cannons with the sounds. Used Audacity music program to make a WAW sound from the single 37mm shot on the Elmod SD card. The clicking noise is the servo arm switching the micro switch for the gun flash, engine on should mask the click.
---
Last edited by ronnie42; 10-23-2021 at

11:36 AM

.