Leopard 1 updating build

08-19-2021, 09:02 PM


Leopard 1 updating build
---
Hundreds of Leopard 1a3 and 1a4 tanks languish, abandoned in fields around Germany out in the country. They are loosely protected by security and explored by many civilians out to see them on an adventure. Check out the videos on Youtube.
Well many countries still use Leopard 1 tanks, mostly the 1a5 variant which is an earlier round cast turret with additional armor plates surrounding it with an updated electronics package of the Leopard 2a4/6. However some tier 3 and lower countries are still using early variants like the Leo1a1 such as Chile, which got them in the early 2000s to begin to phase out their aging former IDF Super Shermans.
Just a couple years ago, Jordan almost bought the 100 plus Leopard 1a5 C2 Mexas tanks that Canada has put out to pasture when they replaced them with Leo2s.
Well, aging as they are the the 1a3/4 tanks with their welded turrets, once considdered the most technologically advanced tanks have been abandoned and forgotten. But what if there was a need, a financial benefit from refitting these old tanks with newer engines, new computers and targeting sytems, a 120mm gun and an add on armor package similar to what the IDF has done for M60s with their Magatch including the Sabra package. That could make for one fast lethal tank for a tier 2 or 3 country.
So I pulled this old very beat up Leopard 1a4 out of a field and sent it to the mad scientist shop to begin working on plans for an overhaul and modernization program for the series.
Here is where we are at so far.
I have gotten it running and driving. Replaced the old metal track with pershing for the moment until I can pick up the correct track from someone locally and then got the turret rotation set up.
I also had to do extensive repair to the rear hull and brace it and along the way parts came off which is fine, they needed to for a new engine package any way.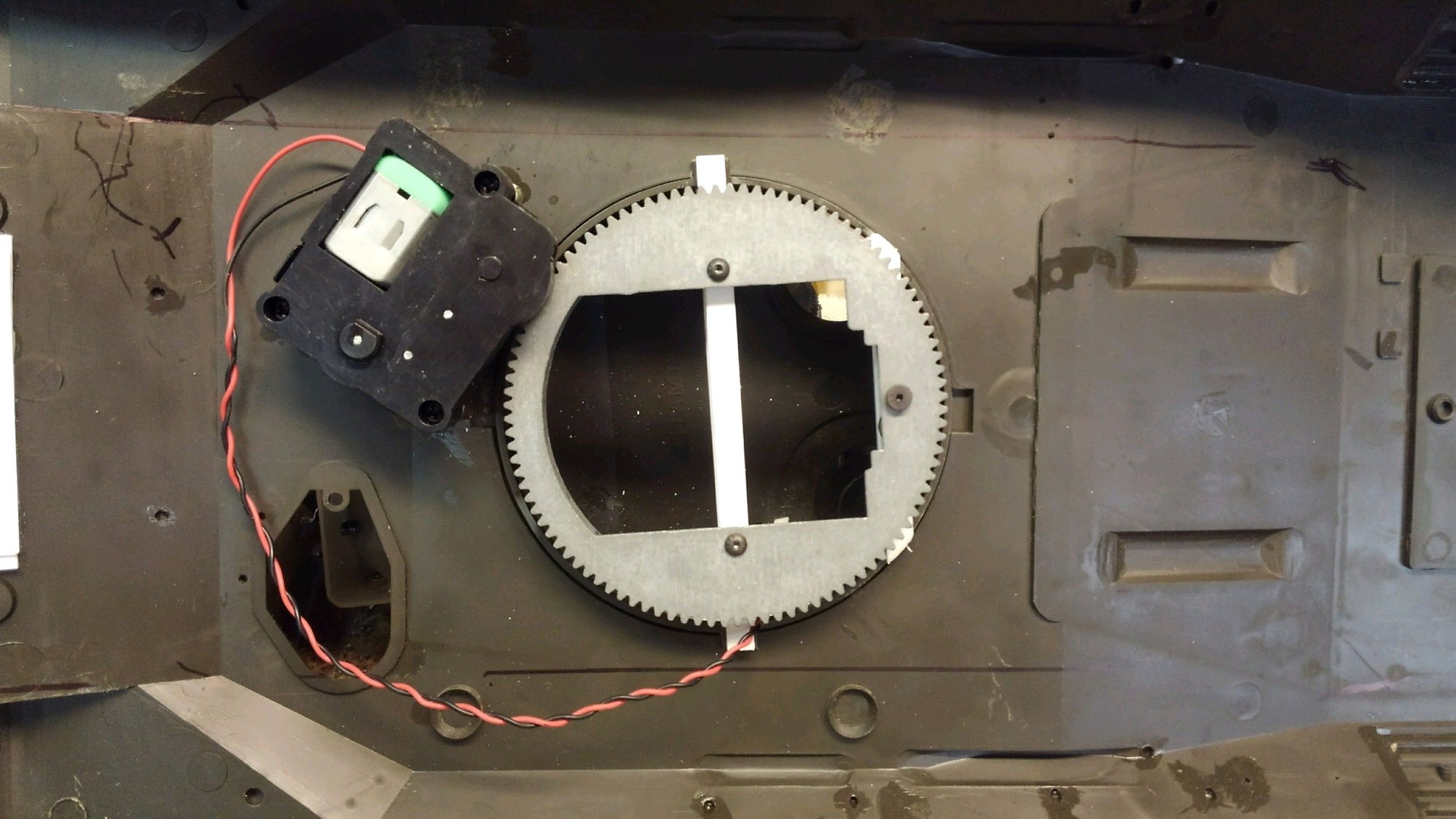 08-22-2021, 06:28 AM

---
I think that only the 1A0, A1 and A2 had the cast turret, the A3 and A4 started having the larger welded turret. The A5 was based off the earlier versions and thus had the cast turret.

In any case the cast-turret Leopard 1 is one of my sought-after tanks, except that it cost too much to locate a 1A4/Gepard, an aftermarket cast turret from Germany and finally outfit it with electronics.

08-22-2021, 05:24 PM

---
Wait until you see what Rich has done to this Leopard 1. This thing is a monster!!!! So simple yet effective. This tank is not only super tough but super fast. Easily hitting a scale 60mph. Yes Rich says he is going to slow it down in its final form, but was leaving it fast during testing.
We shot a bunch of videos of it in action and I am sure Rich will be posting them here and on his IG page.
Airborne with ease!!!