plastic scousers 1/16 Kettenkrad build

12-23-2008, 01:42 PM
Senior Member
Join Date: May 2006
Location: Wallasey, Cheshire, UNITED KINGDOM
Posts: 463
Likes: 0
Received 0 Likes on 0 Posts

plastic scousers 1/16 Kettenkrad build
---
Hi guys,
I just got my Andrew designs Kettenkrad so will post the build here not got anything done yet but took a couple of pics to show whats in it
Box top
open box
Metral tracks and rubber front tyre
Extras you have to purchase to get it to go!
And my free cake I got

Hope to start the build proper tomorrow kids and missus permitting :
Cheers Ian

12-23-2008, 01:58 PM
Senior Member
Join Date: Mar 2006
Location: Port Saint Lucie, FL
Posts: 5,031
Likes: 0

RE: plastic scousers 1/16 Kettenkrad build
---
Ian that looks awesome! Looking forward to your build, I think these little specialty vehicles that they make are really cool! If only he'd come out with a White Scout Car!

12-24-2008, 05:00 PM
Senior Member
Join Date: May 2006
Location: Wallasey, Cheshire, UNITED KINGDOM
Posts: 463
Likes: 0
Received 0 Likes on 0 Posts

RE: plastic scousers 1/16 Kettenkrad build
---
Hi guys,
I thought I would do a stage by stage build so everyone would see whats involved in building one of these kits. So on with the pics
Stage one starts with the side of the gearbox parts used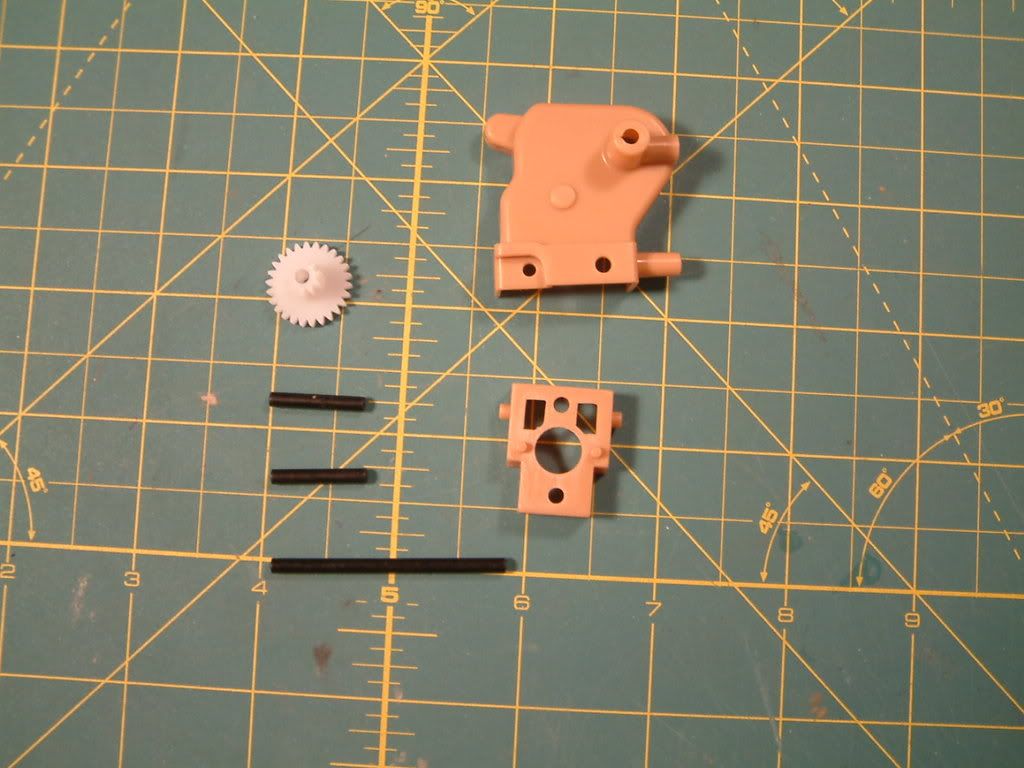 and installed
Next stage finishing the gearbox parts used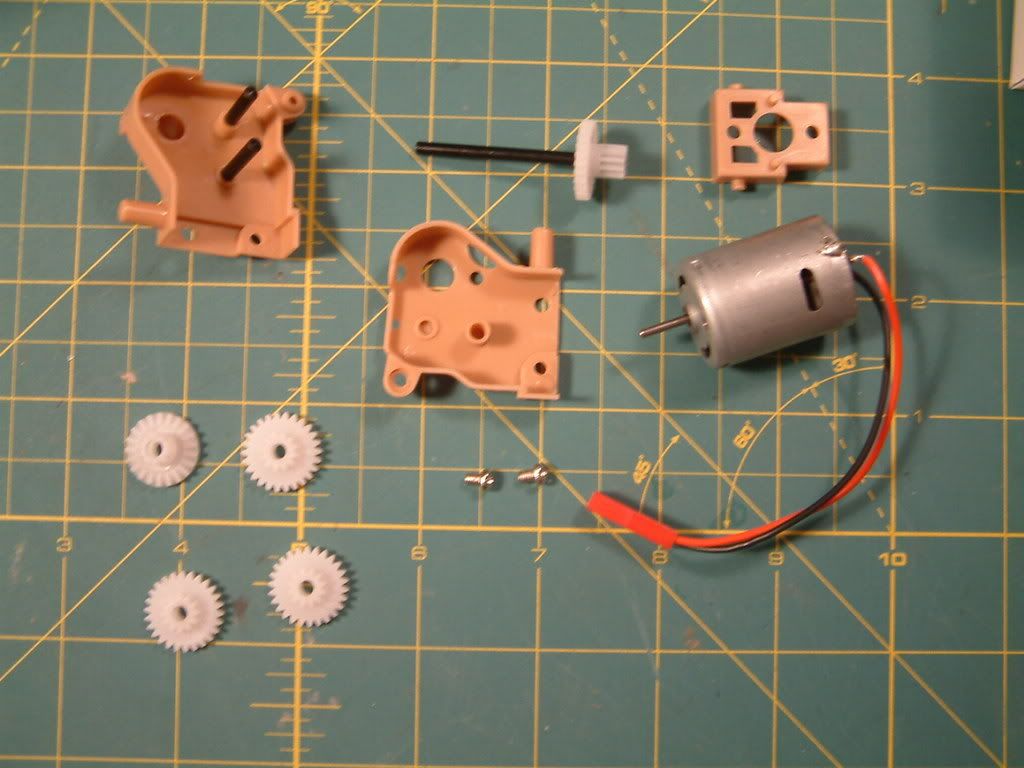 and installed -Andrew designs don't supply any grease for the gearbox so I used some Tamiya grease I had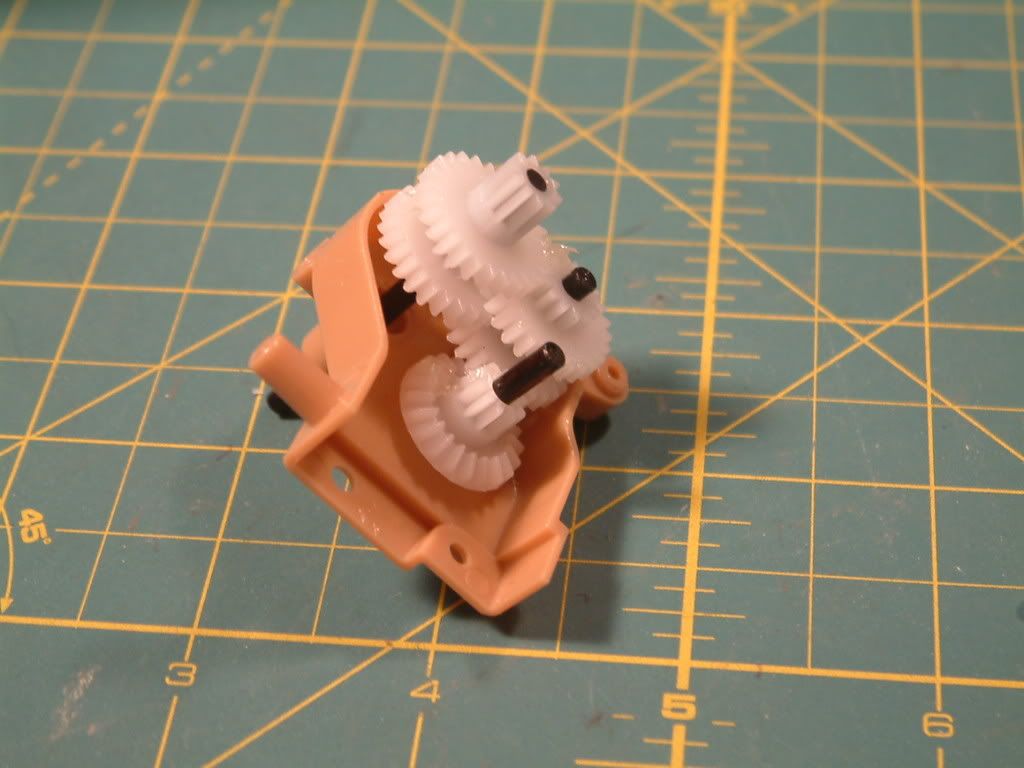 Next stage is installing the gearbox parts used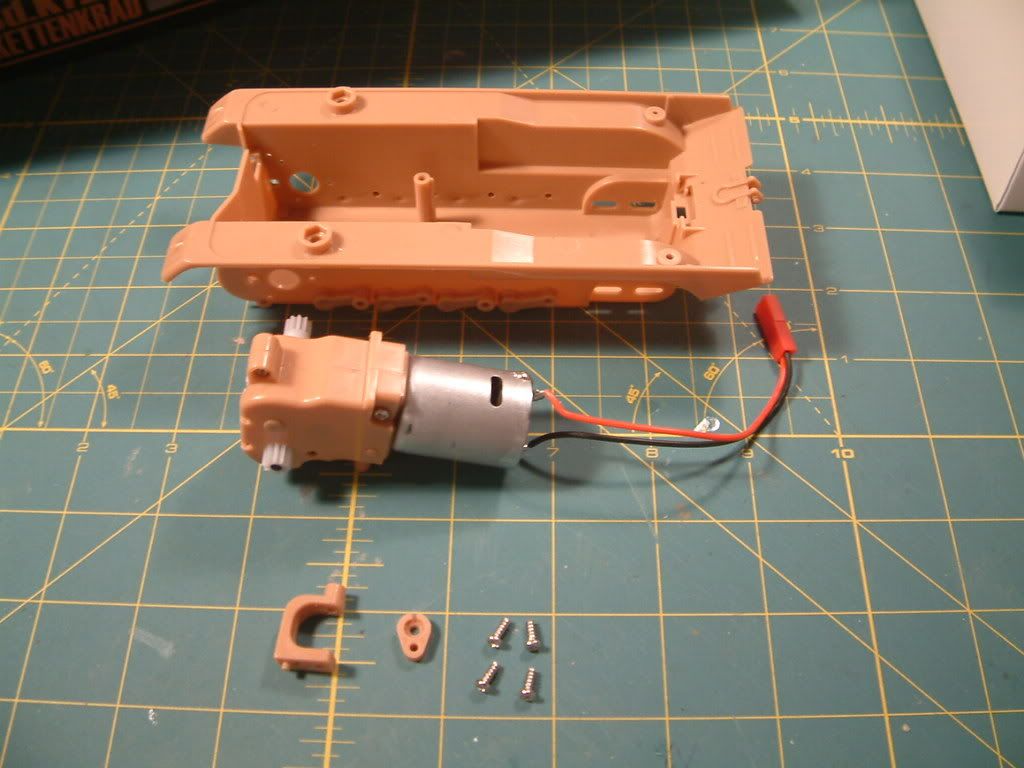 and installed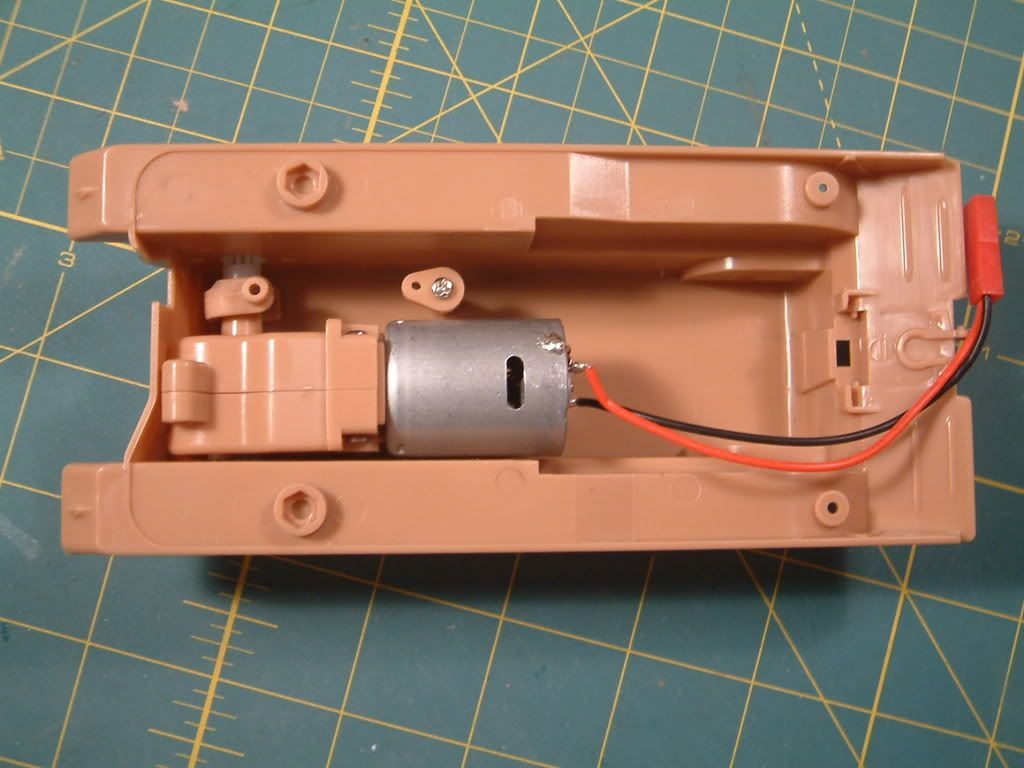 next stage is finishing the drivetrain parts used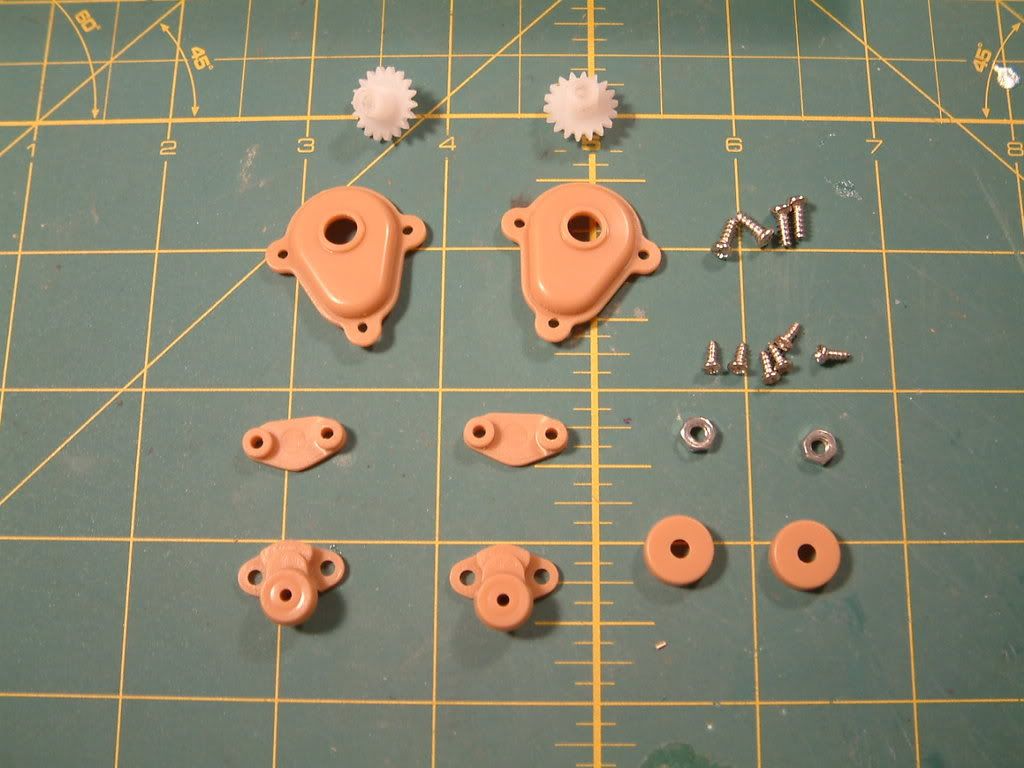 and installed- the kit contains adjustable rear idlers just loosen the screws and slide the idler then retighten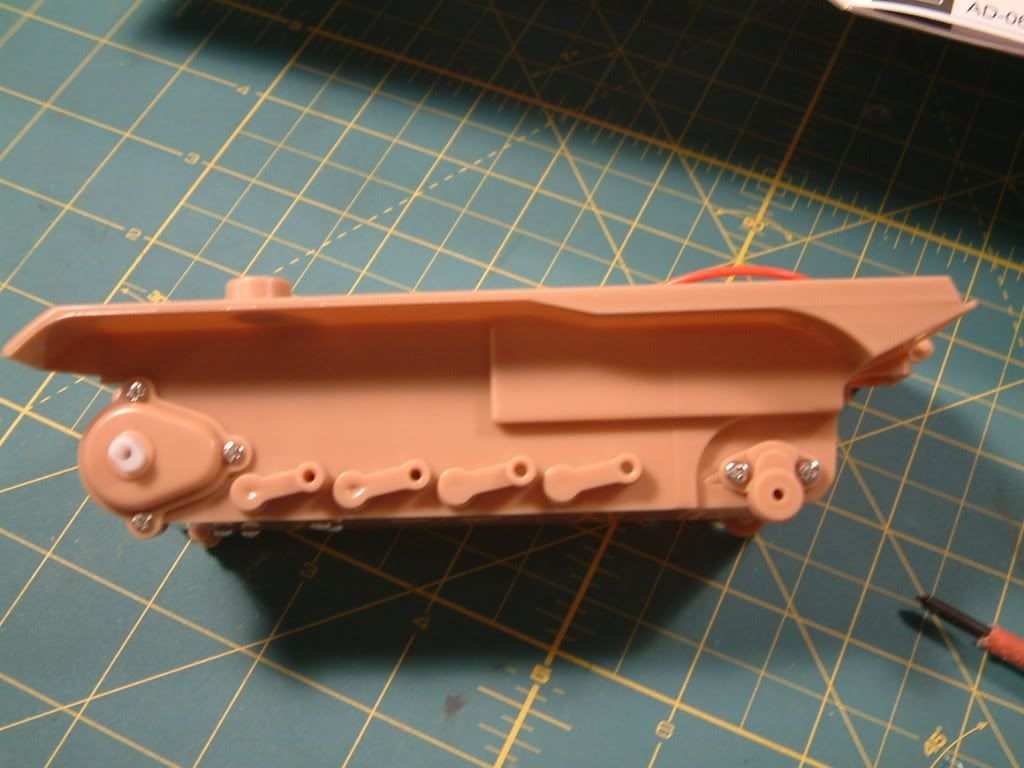 thats all for tonight got to help the missus wrap the rest of the presents Merry Christmas everyone
Cheers Ian

12-28-2008, 05:19 PM
Senior Member
Join Date: May 2006
Location: Wallasey, Cheshire, UNITED KINGDOM
Posts: 463
Likes: 0
Received 0 Likes on 0 Posts

RE: plastic scousers 1/16 Kettenkrad build
---
Hi Guys,
small update the next stage is the running gear but I decided to paint mine and assemble it last so I started to paint it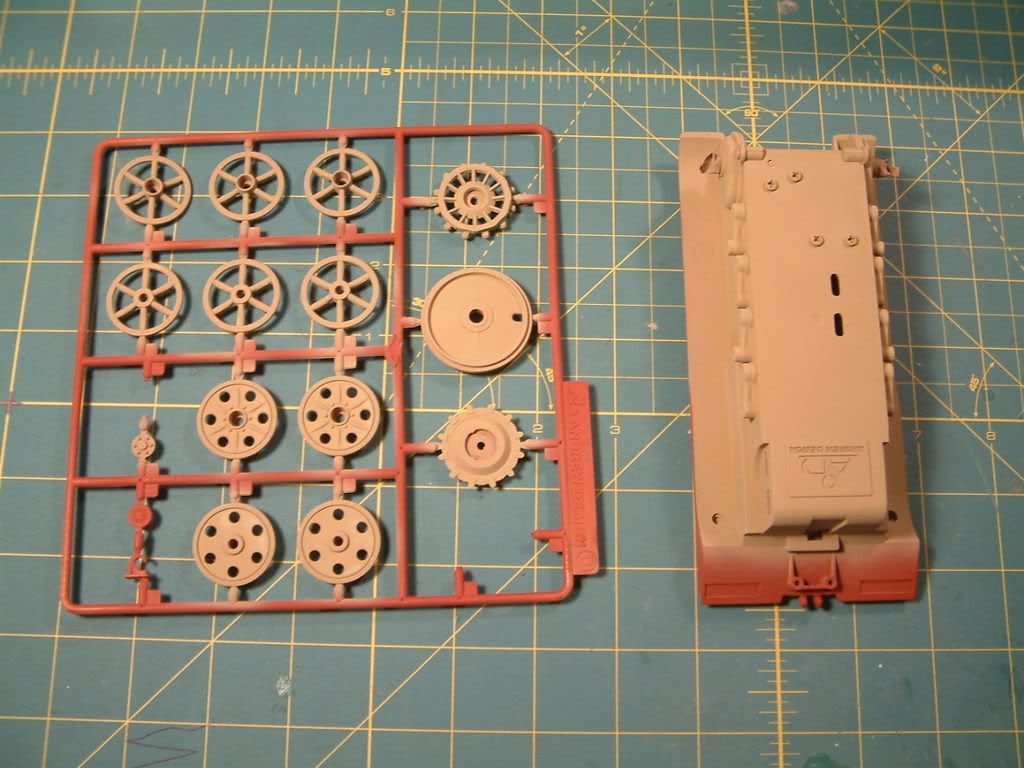 Meanwhile I moved on to the next stage parts needed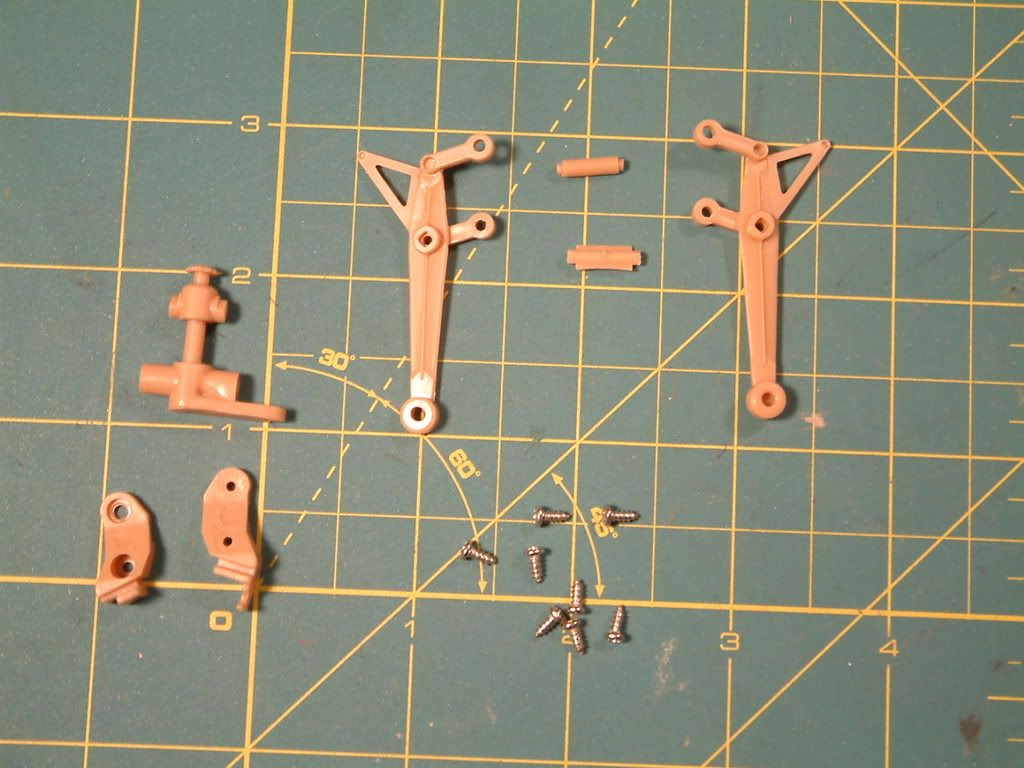 and assembled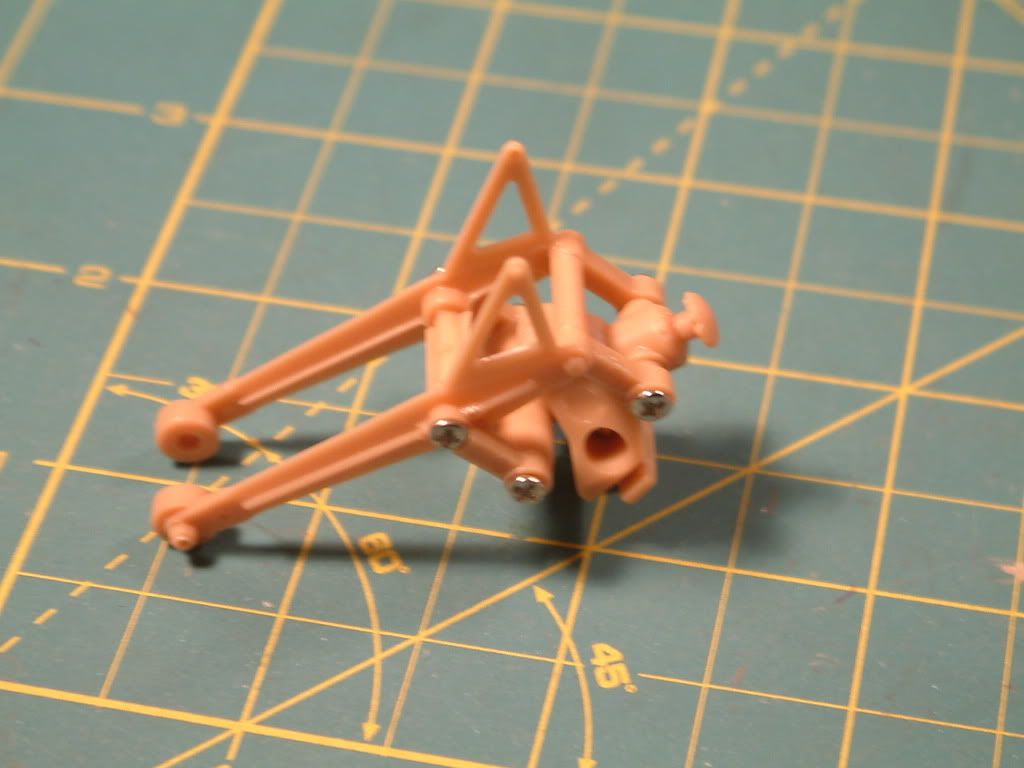 Cheers Ian

12-29-2008, 05:16 PM
Senior Member
Join Date: May 2006
Location: Wallasey, Cheshire, UNITED KINGDOM
Posts: 463
Likes: 0
Received 0 Likes on 0 Posts

RE: plastic scousers 1/16 Kettenkrad build
---
A bit more done today assembled one run of track 39 links in all a bit tedious so will do the other one tomorrow
and finished painting the wheels and assembled them two parts per wheel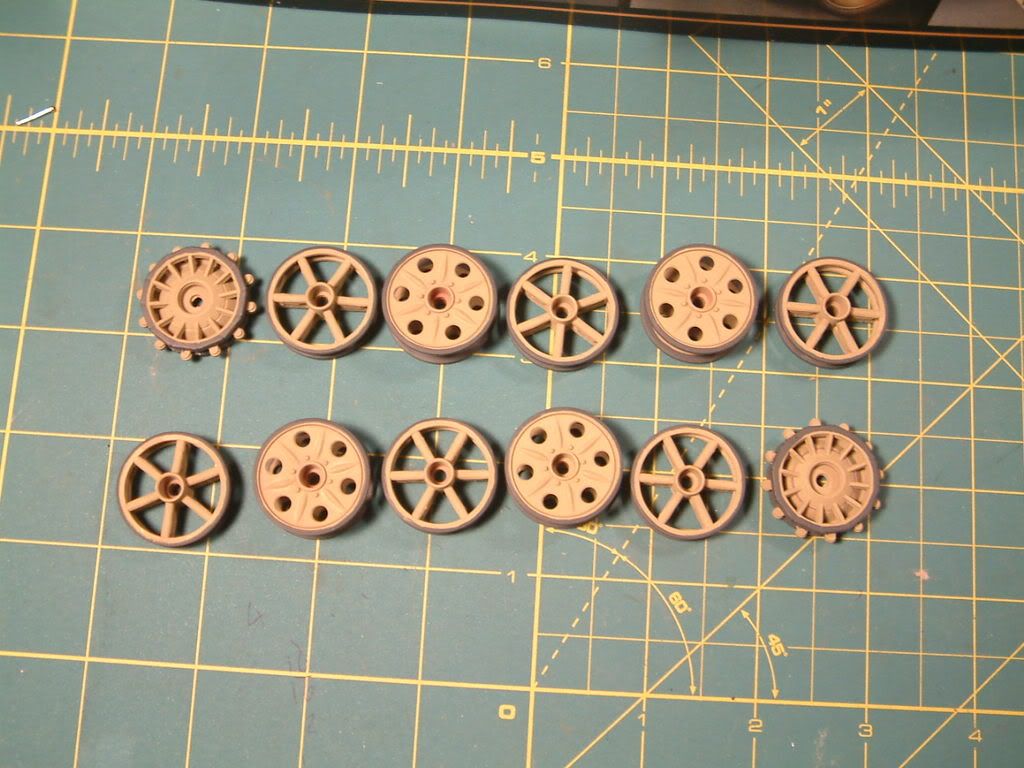 Cheers Ian

12-29-2008, 05:30 PM

RE: plastic scousers 1/16 Kettenkrad build
---
That is going look nice. Thanks for sharing. The Kettenkrad was always something I wanted to add for display. I wonder how the drove in real life.[sm=50_50.gif]

12-29-2008, 10:02 PM
Senior Member
Join Date: Dec 2006
Location: Cincinnati, OH
Posts: 1,044
Received 0 Likes on 0 Posts

RE: plastic scousers 1/16 Kettenkrad build
---

12-30-2008, 06:08 PM
Senior Member
Join Date: May 2006
Location: Wallasey, Cheshire, UNITED KINGDOM
Posts: 463
Likes: 0
Received 0 Likes on 0 Posts

RE: plastic scousers 1/16 Kettenkrad build
---
well another small update- I noticed from my references that the drive wheels should have two nuts between each spoke i presume for changing the rubber blocks as they wear out, so out came the hexagonal punch and die set had to scrape off the paint to get good adhesion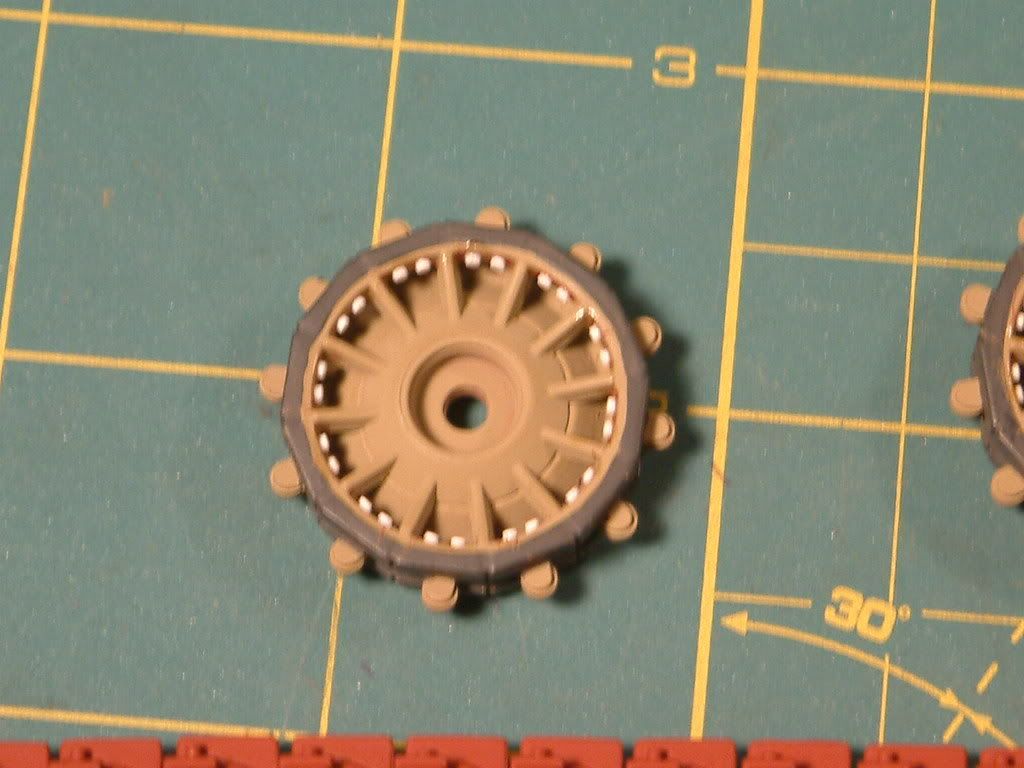 Then repainted them also got the second run of track assembled then painted both first with a red primer, then a coat off red brown and then a coat of earth colour before painting the track pads with vallejo dark rubber will leave them to harden for a day or two then finish with mig pigments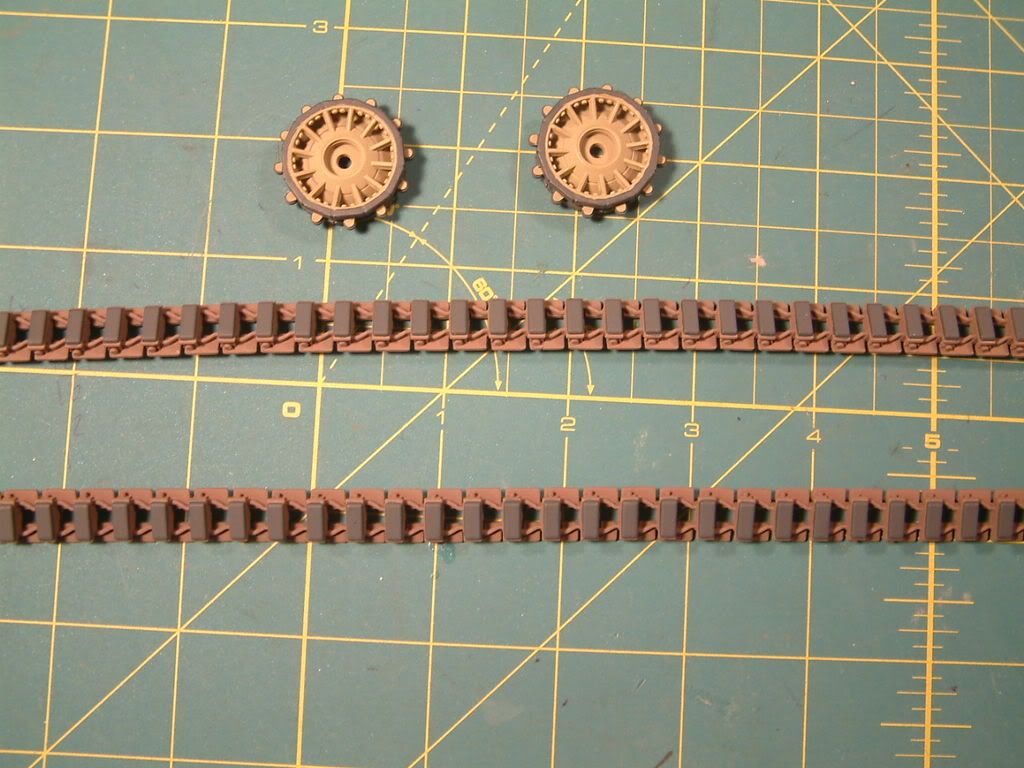 Cheers Ian

12-31-2008, 12:56 AM
Junior Member
Join Date: Dec 2008
Location: Hong Kong, HONG KONG
Posts: 1
Likes: 0
Received 0 Likes on 0 Posts

RE: plastic scousers 1/16 Kettenkrad build
---

01-08-2009, 03:12 PM
Senior Member
Join Date: May 2006
Location: Wallasey, Cheshire, UNITED KINGDOM
Posts: 463
Likes: 0
Received 0 Likes on 0 Posts

RE: plastic scousers 1/16 Kettenkrad build
---
small update added wires for the sidelights, manufacturers plates to the front corners, rifle rack by the driver and 2 on the rear also added the brackets that held the box on top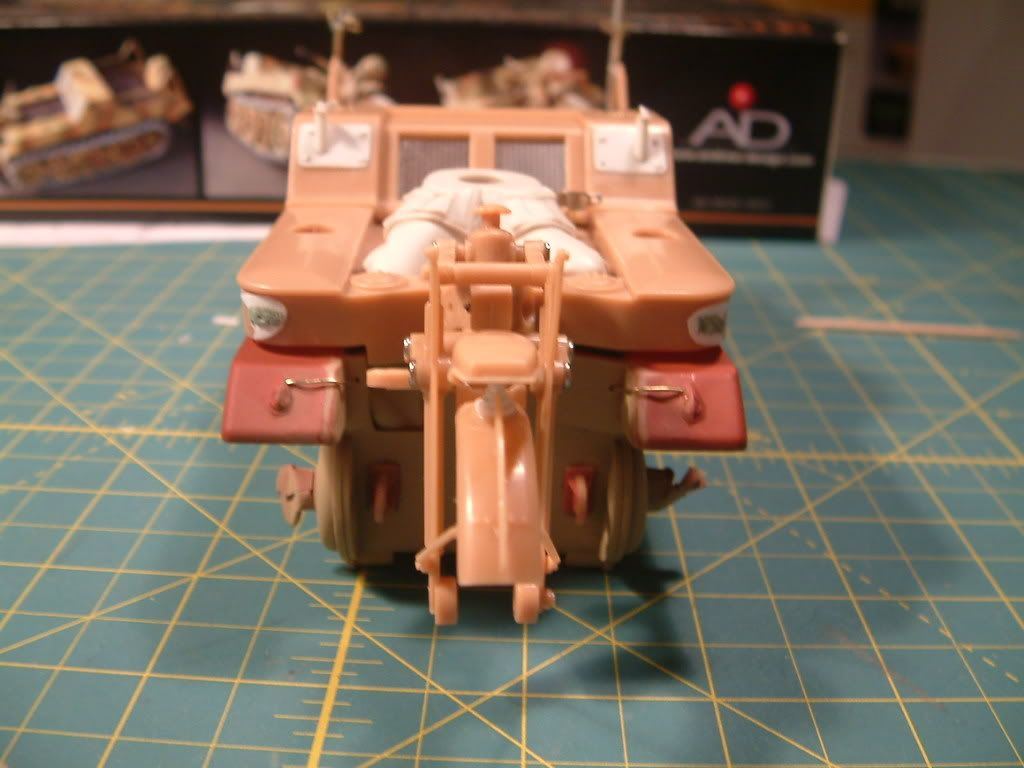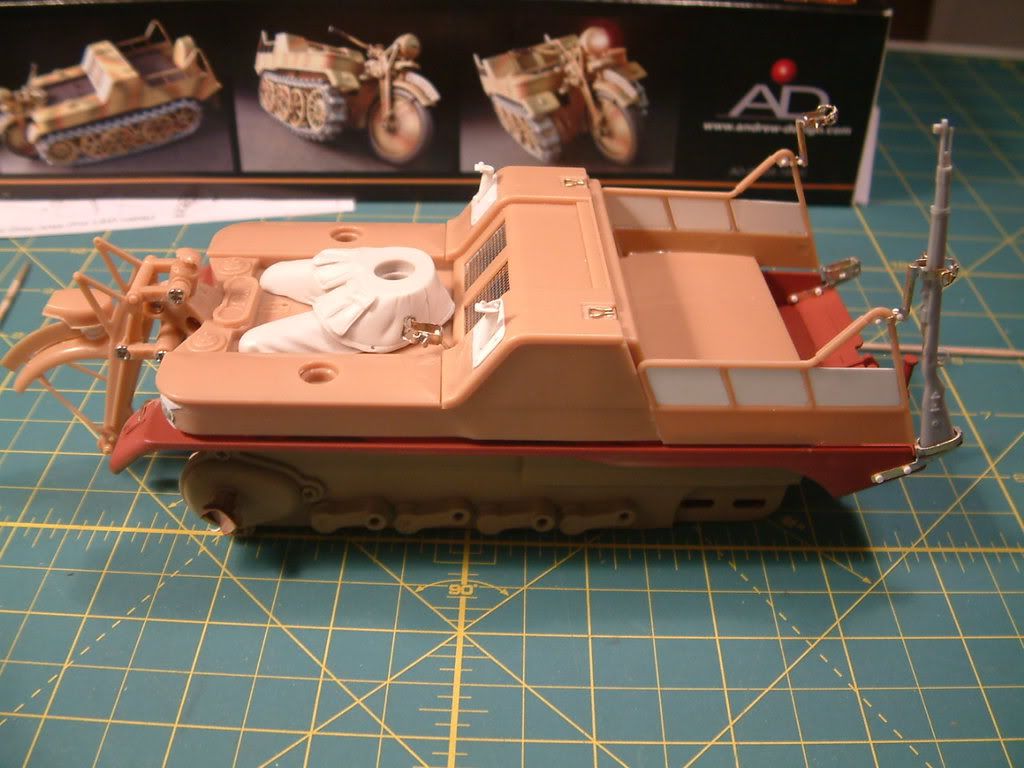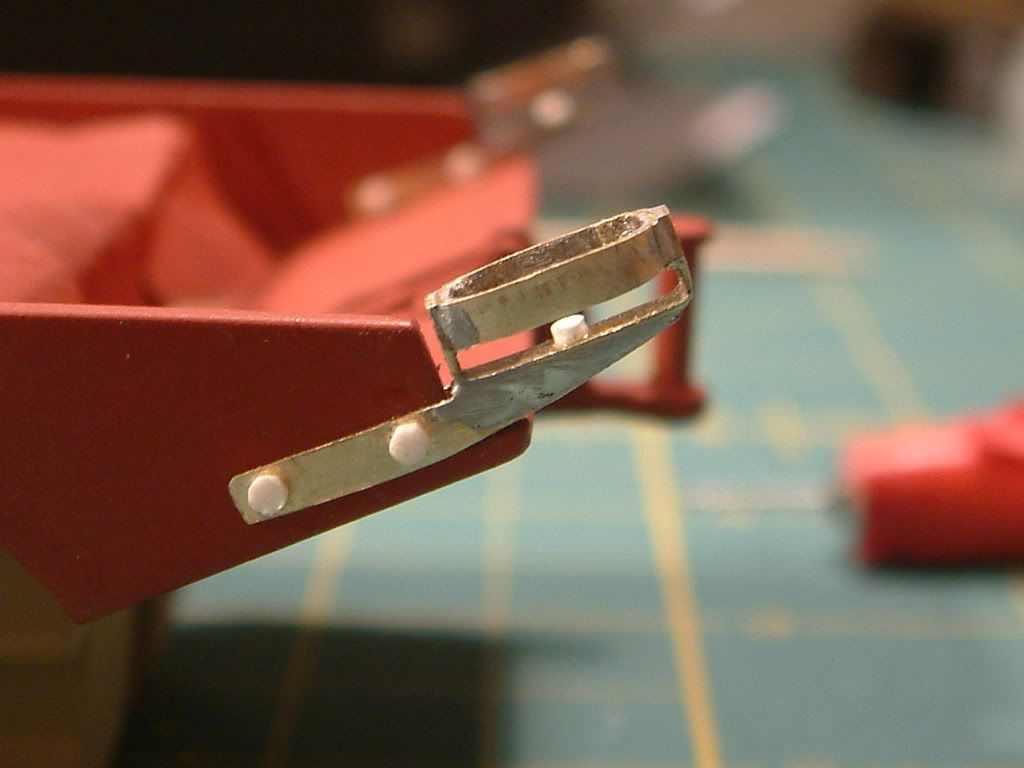 thats the last of the scratchbuilding so hopefully will move along a bit quicker now
Cheers Ian