P-6E Curtis hawk (build thread)

11-13-2020, 02:53 PM

First flight of P6E
---
Wow,tremendus flight,looks like you had complete control. She flies great doesnt she? One of the nicest scale planes I have ever experienced.I just completed a little refurbishing and a radio system change, was using JR 10X on old frequencies now using Spektrum on 2.4.
Once again congratulations I am sure you are in the clouds as I was.

Bufordbob
Bob

11-14-2020, 05:30 AM

Join Date: Feb 2017
Location: Saint-Petersburg, Russia
Posts: 20
Received 0 Likes on 0 Posts

---
And yes, electric is simple as plug-n-fly (compared to glow
)
Originally Posted by
bufordbob
Wow,tremendus flight,looks like you had complete control. She flies great doesnt she? One of the nicest scale planes I have ever experienced.I just completed a little refurbishing and a radio system change, was using JR 10X on old frequencies now using Spektrum on 2.4.
Once again congratulations I am sure you are in the clouds as I was.
Bufordbob
Bob
Thanks again! Yep, this birdy is very easygoing. I can compare her with my two others - Thunderbolt P-47D an Cirrus SR22-T, she flies almost by herself.
I'm using Hitec Aurora 9 2.4 with all my models, but I think, Spectrum is just as good as Hitec.
So, have a fair winds! (or is this phrase useful for sailing not flying?
)

11-14-2020, 02:33 PM

---
nomorelogin
Very interested in your battery hatch on the bottom of the cowl,would it be possible to see some pictures with it off? Right now I have to take off the complete cowl in order to place the battery on the shelf that I built..
Once again Congratulations.
What will your next bird be ?

11-15-2020, 01:14 AM

Join Date: Feb 2017
Location: Saint-Petersburg, Russia
Posts: 20
Received 0 Likes on 0 Posts

---
bufordbob
I have a USA Balsa Citabria Kit awaiting to be assembled. But don't know when it will happens
As for the hatch, here are some pictures from building process. I'm not a "truly scale modeler", so there is some mess in final result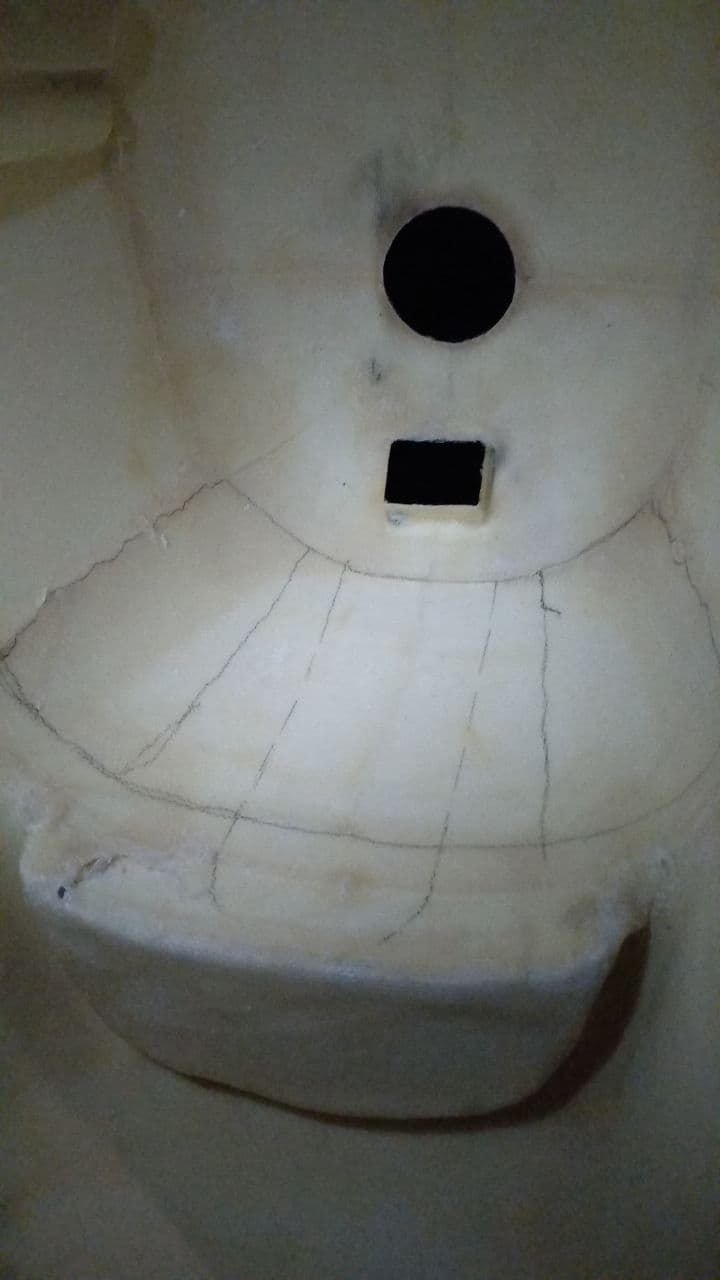 Some markings for cutting
Some markings for cutting
Just printed battery support (PETG)
Installed battery support
Installed battery support
Cutted hatch
Hatch in place
Opened hatch
There are three neodymium magnets, glued to hatch
inner space
Battery in place

12-04-2020, 06:09 PM

---
Wonderful videos,of your P6E,I know how difficult it is to land on a narrow road,especially with a great plane like yours ,I found more videos of mine that i forgot about editing them and will post them on Youtube. Also have youtube videos of me flying my Stearman trainer,my Fokker DR-1 Triplane from WWI,and one of my Turbo Bushmaster flying on the beach. All only if you are interested. What city are you near ? I see it in the background when you are flying.
BTW your aileron roll is much better than mine,lol. I have a hard time coordinating the elevator at the right time.

One more thing the battery down low in your plane is quite innovative and clever.

Bob

12-05-2020, 11:11 AM

Join Date: Feb 2017
Location: Saint-Petersburg, Russia
Posts: 20
Received 0 Likes on 0 Posts

---
Bob, thanks for the kind words! I'm definitely interested in to watch your videos, so please share
This is Saint-Petersburg, Russia. The buildings under construction are from one of the northern districts, which spreading into the countryside. And the "spike" seen on some shots is the "Lahta Center", our newly built skyscraper (our moneybags showoff of their wealthiness).
And this "runway" is an out of usage short-cut road in the city limits. It is 10 minutes far from my home by car and is closed at both ends quite often. So it can be called as a perfect spot for flying, but the tough surroundings (bushes, trees, ditch/trenches on the sides) and usually a side-wind rather then straight wind make it a bit frustrating to take-off and to land each time
All my aerobatics is a newbie try
I've also got the EPP biplane, less then a 1m wingspan, and I'm training with her quite often to be more confident in flying big models.
And about the battery you mean the beeping signal? This is a good feature of Hitec Aurora 9 transmitter/receiver system. You can plug a direct cable from battery into receiver (into the SPC connector) and then it pass the battery voltage value to the transmitter/controller where you can tune up a beeper voltage alarm level.

12-05-2020, 06:48 PM

My P6E from several years ago flying in Buckeye,Arizona
---
In this video she still had the 80 size motor I think. hope this comes through.
let me know if you get this and can open it up to view it.
The "battery" I was talking about in the earlier post was the battery shelf you printed with your 3D printer. Very innovative.

12-06-2020, 07:26 AM

Join Date: Feb 2017
Location: Saint-Petersburg, Russia
Posts: 20
Received 0 Likes on 0 Posts

---
Wow! What a beautiful site/place for making flights! Perfect runway! Exactly for such beautiful plane
Thanks for sharing!
Take-off and landing were nice, and even the aeleron roll was made with some kind of dignity suitable for such big bird!
The battery shelf is a ode to my laziness, it's easier for me to make quick sketch/3d model and print, rather then to find suitable plywood, make a 2d drawing, saw it from plywood, glue it...

12-06-2020, 09:08 AM

---
This video is taken from an on board camera,I live in the summers at the beach in North Carolina where this video was made this was the 3rd flight since the maiden flight.The plane is a model of a "Turbo Bush Master" it is large but extremely light 8 pounds and the wing span is 84# I liked it so much that I knew I couldnt go there this year so built another one to fly here in Arizona. Of course it is electric and powered by a 6s 4000mah lipo.The beach is a great place to fly except for the people who keep on driving on my runway.
Bob

12-10-2020, 09:25 PM

Fokker DR-1 Triplane
---
This was a plane I had scratch built in 1989 and flown for years witha gasoline Quadra 35cc engine in it. Around 2014 decided o electrify it with a Power 160 motor and 1 6S 4000mah lipo in it. Have now changed the propellor to a 24x8 Xoar gas prop. This movie was done when I first finished it and tried to make a video with friend taking outside video and an on board video camera,tried to make a story out of it. Not to good a job since the on board camera was not very good.So now this plane is still flying after 30 YEARS which makes it a VERY OLD RC plane.
Enjoy it if you can.
Bob

12-11-2020, 12:45 AM

Join Date: Feb 2017
Location: Saint-Petersburg, Russia
Posts: 20
Received 0 Likes on 0 Posts

---
Wow! What a magnificent model! With a double historical meaning (Red Baron as a prototype, and r/c copy as a 30 years old flying thing!)
I think I should own one triplane in my "garage" (someday).
Bob, thanks for sharing such interesting video!