Cuorantine park flyer

04-26-2020, 07:03 AM


Cuorantine park flyer
---
Hello!
Cuorantine is a park flyer I designed, and I would like to share it for free, so the link is below.
Ready to fly!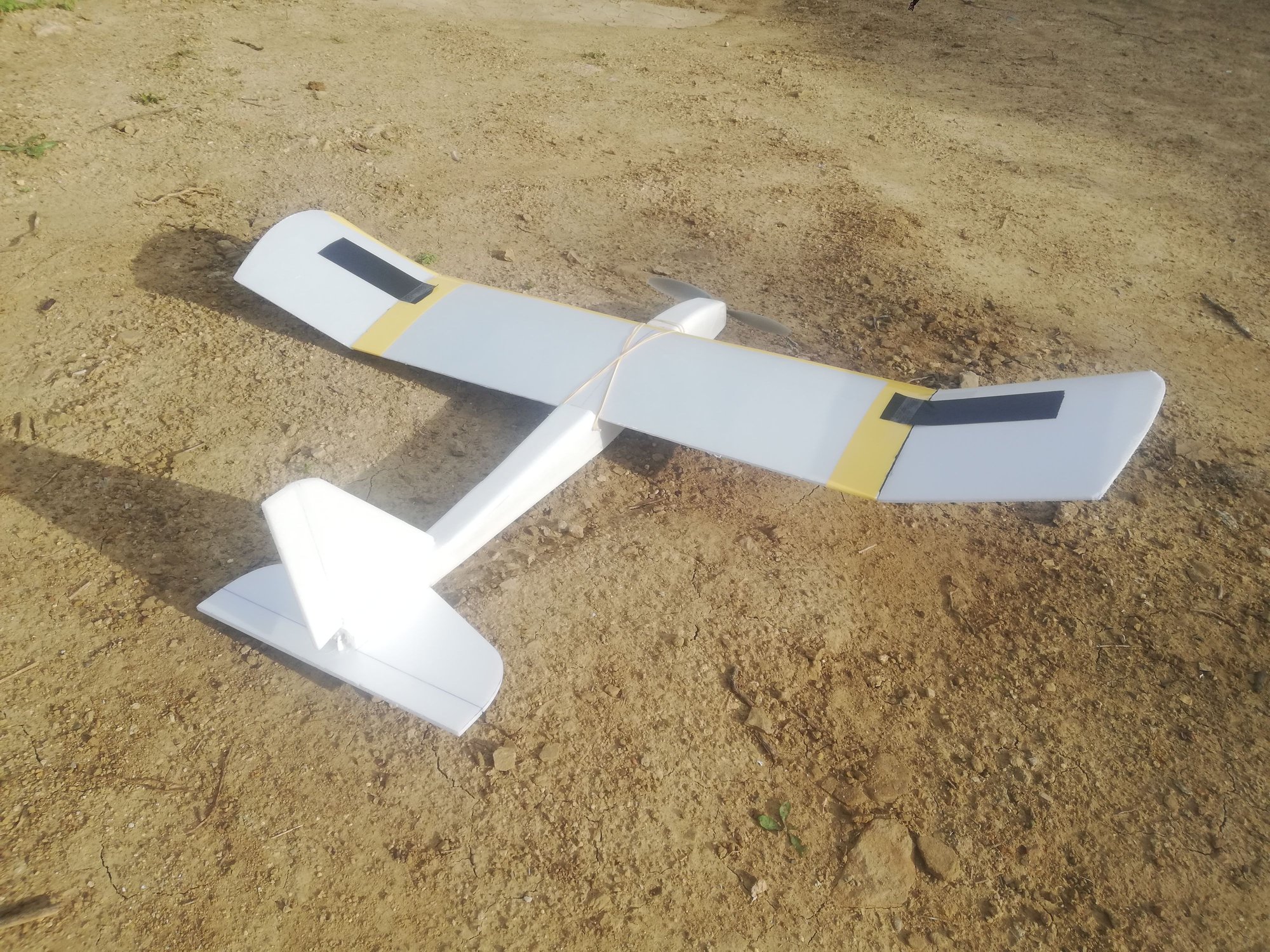 Cuorantine in its transportation mode, quite handy.
The Cuorantine has a 120cm wingspan, weighs 290 gr ready to fly, rudder/elevator/throttle rc model. I tried to keep it as simple as possible, to be fast and easy to build.
I also made a video which you can find on my channel "RC Share" or just google Cuorantine park flyer...anything like that.
To see the flight only, advance to 1h03.
Full plans and documentation below. If you are looking for a quick build, extremely easy and smooth to fly model to relax, try it! I only ask you to post a pic or video
Free plans and instructions:
https://www.dropbox.com/sh/8hbobar7k...49G_DbQRa?dl=0
I really hope you like it and enjoy. I have lots of other designs and plans, I will keep sharing.
---
Last edited by JCavadas; 04-26-2020 at

07:16 AM

.

04-27-2020, 11:07 PM


---
Hello, I am going to leave here some more details on the Cuorantine:
It is made from 5mm and 2mm Depron, a pice of lite-ply for the motor mount and a strip of 2mm Balsa which is part of the wing spar. I am using a Multiplex BL-X 22-18 electric motor, using a 400 to 750 mAh 7,4V battery thru an 18-Amp Simprop speed controleller turning an APC SlowFly 9x3,8 prop. This set puts out about 60W of power and it has more thrust than weight (it can take of vertically), but I like big props turning slowly which make much less noise than fast revving props to power my park-flyers. I generally hand launch and fly at 40% or less of power, with a 400mAh battery being enough for 15 min flights.
The structure of the Cuorantine has been test and it takes everything you can throw at a normal park flyer, I will make a video demonstrating the vertical take offs and will push it in the maneuvers to attest this.
The wing has my own profile which I have already used in another park flyer, which is a Clark Y modified to be built on these materials and for this kind of flight. I can assure you it is a very, very nice flyer, and you can for sure see that on the video.
Regarding servos I am using two 9 gr servos, nothing special to them, which move the control surfaces using 0,9mm steel wire in plastic sleeves connected to multiplex micro park fly horns.
I take about 2h to build one Cuorantine, using only hot glue and tape as adhesives. Full materials and information's on the files. I apologize but I could not find a way to put the files here directly to download, hence the link to the Dropbox, but if someone could please tell me how it is done I would appreciate it and make them available here.
Servo installation: balsa mounts, hot glue secured, multiplex excellent micro control adjusters (press fit on the horns)
Park fly horns, so easy to install
Motor mount detail
Forward bay with 400 mAh battery in it's flight position
wing area bay

05-23-2020, 07:10 AM


---
Hello all,
just to let you know the prototype of the acrobatic wing for the Cuorantine is finished and tested
We took the oportunity and tested 7 different props to choose from and we also share the full test results.
From left to right: APC 9x3,8 Slow Fly prop (used with 7.4v battery), APC- E 6x4, Gunther red, Multiplex 5.5x4.5, APC clone 7x6, Hobbyking 6x4 and GWS 6x3
Ready to maiden!
As usual, full plans are available on the Dropbox (link in the video description) and the video on our channel "RC Share"
I hope you enjoy!