ENFORCER OWNERS ~~ This is your thread

10-11-2018, 12:01 PM

Join Date: Nov 2017
Posts: 28
Likes: 0
Received 0 Likes on 0 Posts

---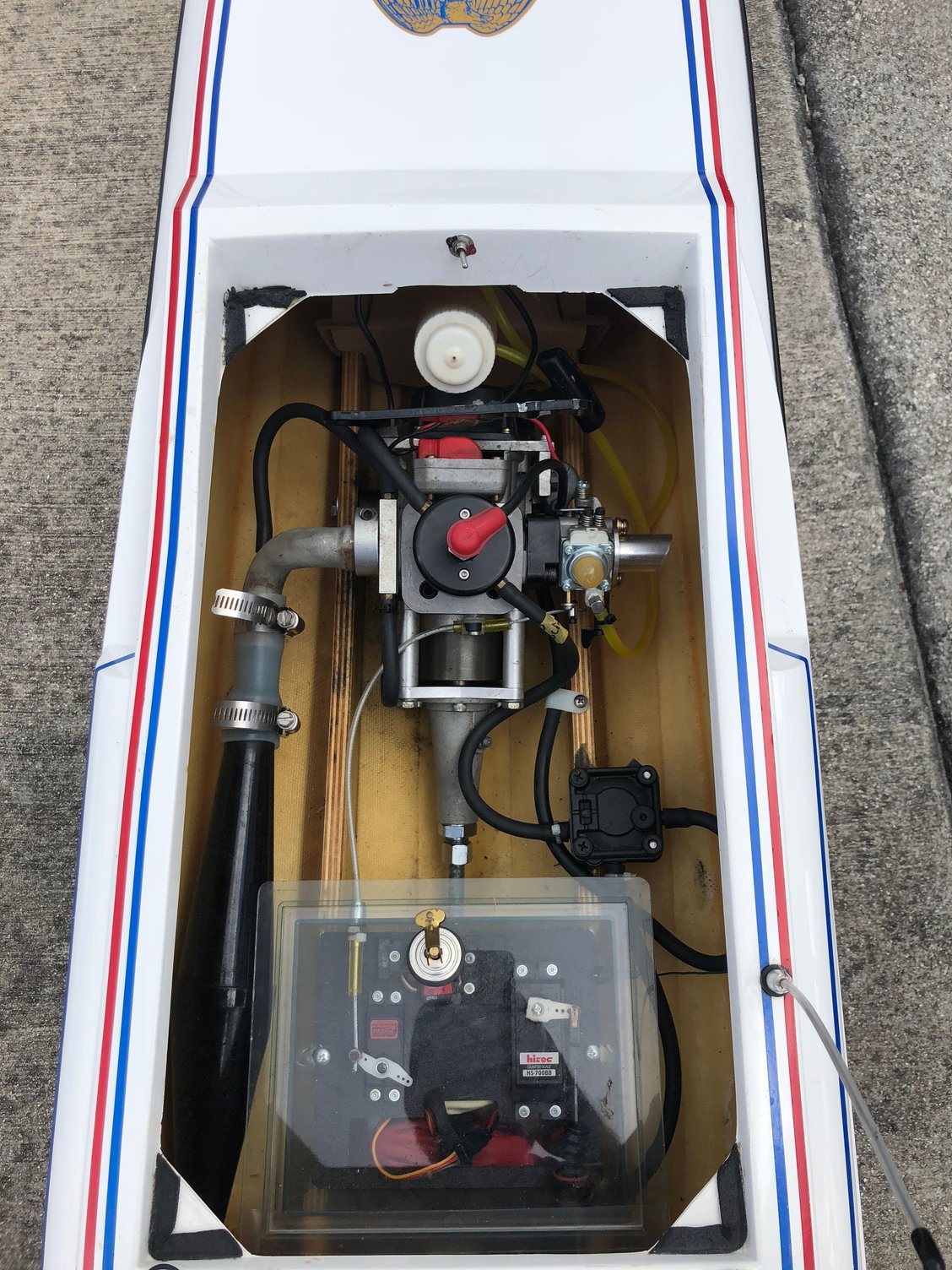 Here is my Enforcer man o war! These donít seem to be very popular and donít know why, but I love this boat. I have a few boats and this one is definitely on the top of my list as far as fun goes. Runs great!

08-11-2019, 12:54 PM

Join Date: May 2003
Location: Purcell, OK
Posts: 49
Likes: 0
Received 0 Likes on 0 Posts

Doing the same.
---
[QUOTE=delche;12535369]
Got my old WHH Super G out for the first time in a long time. This thing is a blast.
Getting my Magnum 57 out by after years of sitting on the shelf and multiple moves. Did you do anything special or significant to bring the engine back to life. As I remember the last time I was going to use it, I could not get it started. Any advice would be appreciated.

08-12-2019, 02:11 PM

Join Date: Nov 2004
Location: Marysville, WA
Posts: 9,269
Likes: 0

---
Here's what I would do to get a boat ready after sitting for a long time:
1) Replace all the fuel and, if used, water cooling lines
2) Replace the fuel bag(if using one) if it's not soft and pliable. If it's got hard spots, it may crack on you at one or more of them, dumping fuel into the boat. If using a hard tank, I'd flush it or pull the stopper and make sure it's free of dried up fuel or oil as they can clog the lines and needle valve
3) Replace the fuel pump diaphragm in the carb and make sure the pressure hole to the case isn't blocked. Also, check the needle valves for debris or blockages
4) Pull the spark plug and put after run oil inside the engine then pull the starter several times to make sure everything is lubricated
5) If the spark plug is discolored in any way, replace it
6) Remove, clean and re-grease the drive shaft
I can't think of anything else that would be an issue, prevent it from starting or running properly. On other subjects to check:
1) Cycle you transmitter and receiver batteries if using nicad, LiFe or any other rechargeable types. If they have any issue at all, REPLACE THEM
2) Replace your receiver power switch as they can and do go bad
3) Make sure all of your pushrods and linkages work freely. If there's any binding, FIX IT
4) Make sure there's no binding or slop in the rudder pivots. If there is, REPLACE THE BUSHINGS/BEARINGS
If everything checks good on the stand, take it to the pond and run it.
---
Last edited by Hydro Junkie; 08-12-2019 at

02:13 PM

.