throttle servo for Nitroplanes Yak54

04-12-2011, 12:46 PM

Join Date: Feb 2003
Location: Toronto, ON, CANADA
Posts: 1,227
Received 0 Likes on 0 Posts

throttle servo for Nitroplanes Yak54
---
Putting this giant scale yak together and one thing I hadn't noticed before: no slot for the throttle servo.
It's the new/original version (one that does NOT have the tunnel and the elev servos are in the fuse, not the stab).
There is a cutout for the (dual) rudder servo(s) but that's it. Anything forward of that is just a uncut piece of ply with no cutouts.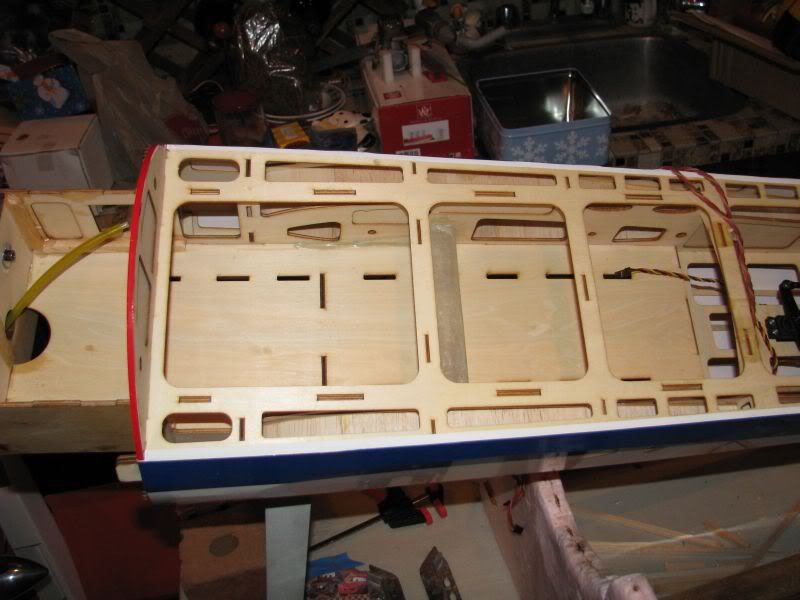 I've seen where one can make a bracket inside the engine box to mount it but I've never encountered this situation b4.
Then again, I've never finished a Nitroplanesbird b4 either.
Suggestions?

04-12-2011, 06:42 PM

Join Date: Feb 2003
Location: Toronto, ON, CANADA
Posts: 1,227
Received 0 Likes on 0 Posts

RE: throttle servo for Nitroplanes Yak54
---
ORIGINAL: TedMo

This is called model building.
I was going to give you an appropriate reply but momma says you don't have something nice to say, keep quiet.
[:'(]