Awesome Youbi XV-130 -- Full Review

12-06-2016, 01:54 PM
Junior Member
Join Date: Mar 2016
Posts: 9
Likes: 0
Received 0 Likes on 0 Posts

Awesome Youbi XV-130 -- Full Review
---
I know there are already a couple threads on this one, but since my sample came from a different vendor, I think it should be enough cause for another thread, and even though it's never as popular as other threads
I like posting my own threads
Anyways onward>>>>>
The Youbi arrives in a nice looking, high quality box made of thick cardboard. It reminds me of an iphone box where it's difficult to remove because of the suction that's created when the box is closed. Inside, the contents are neatly arranged and the quad is safely encased in foam protecting it against the harsh journey.
Product Link:
http://www.gearbest.com/multi-rotor-...?lkid=10236568
Here are other threads:
Youbi XV-130, another 130MM FPV Racer but on steroids
Atom V2 clone - Youbi XV-130 130MM /w F3 FC,40CH VTx 600TVL,BLHeli_S
Contents


Post1


Videos
Included Contents
Introduction
Pictures
Unboxing
Under the Hood
Weights


Post2


Flight Testing
Pros & Cons
Final Thoughts
Modifications/DIY

Videos
Unbox & Quick Overview
https://www.youtube.com/watch?v=sE_Ot3BtOWA
First Test flight
https://www.youtube.com/watch?v=9sTzzPbHYTg&
Quick indoor hover on 2S
https://www.youtube.com/watch?v=glzfFtkrgQs
Testing out some different batteries
https://www.youtube.com/watch?v=4LYLupe_CuQ
Included Contents
-Youbi XV
-8x 3x3 4 bladed Props
-2x velcro straps
-2x io receiver cables
-JST to XT30 adapter
-Manual
Introduction
The Youbi XV is a 130mm FPV-ready Racing quad manufactured by a company called Awesome?!? Electronics are encased inside a plastic canopy and consists of a 4in1, 20amp Blheli-S, ESC setup -it also acts as the PDB with contact pads for a buzzer and LED's. Residing on top of the ESC's, is the F3 flight controller with an integrated 5.8ghz, 40 channel VTX. The youbi's frame is a 2mm thick carbon fiber plate ...that's pretty much it lol. Of course there is the canopy too, which acts as protection for the hardware tower inside. The Youbi is powered by 1306 motors @3600kv with a max thrust of 265 grams per motor -it's definitely a screamer!
Pictures
Unboxing
High quality box!
Safely encased in foam, the Youbi is well protected for it's travel across the earth.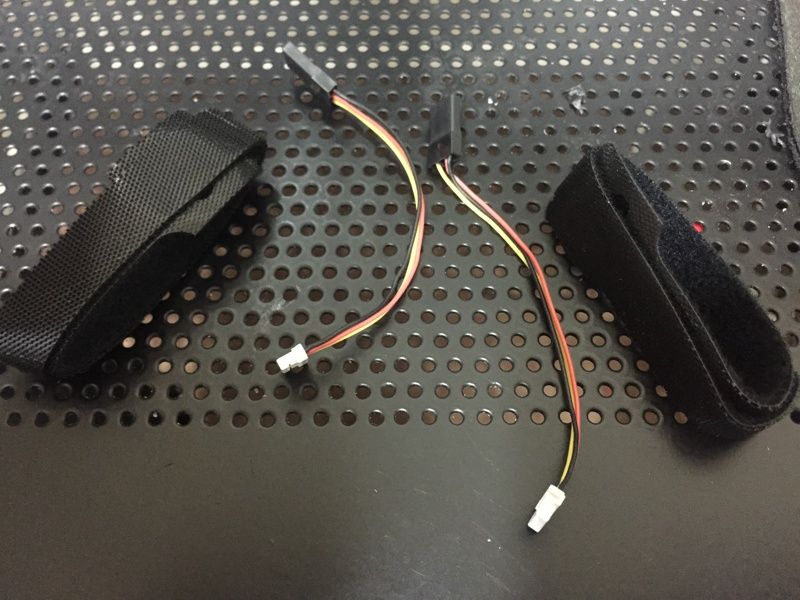 2 i/o cables (1 for ppm & 1 for sbus) also 2 battery straps
difference in cables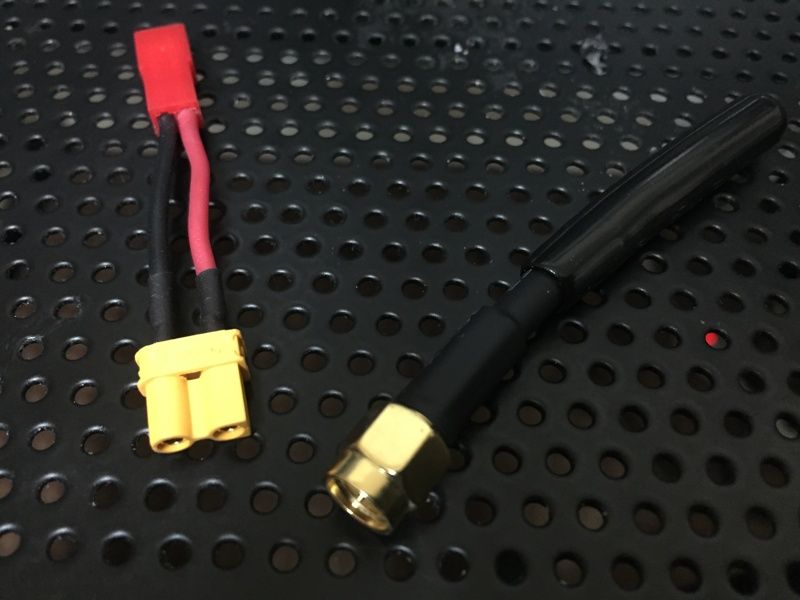 5.8ghz dipole antenna, JST to XT30 pigtail. I definitly would not use the JST connector for anythign above a 2 cell.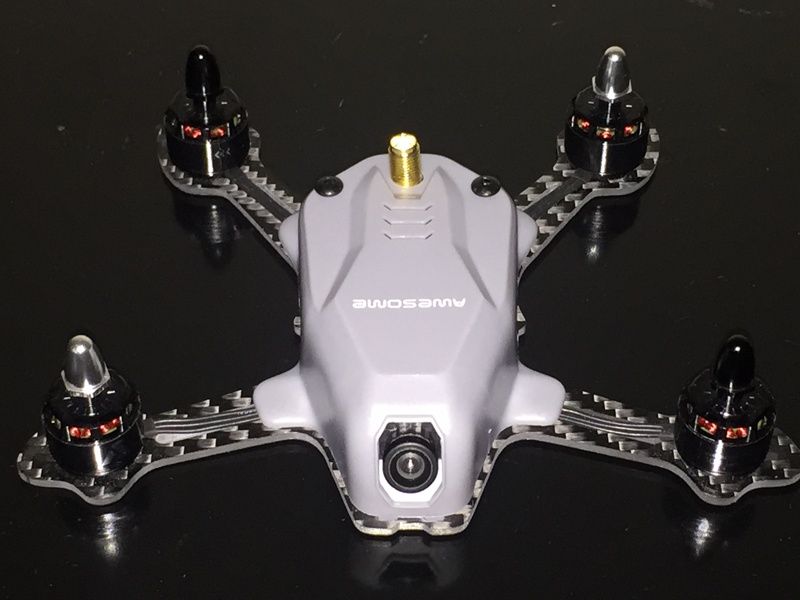 Front View
Side view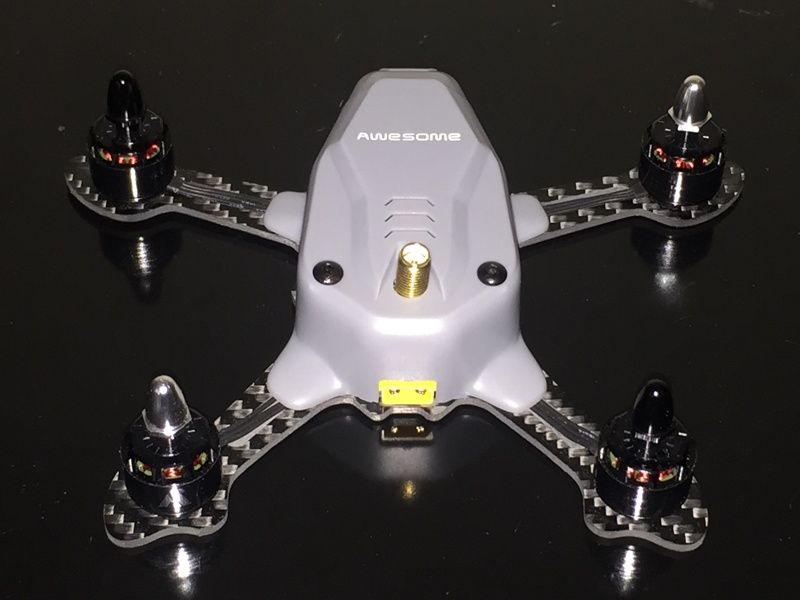 Rear View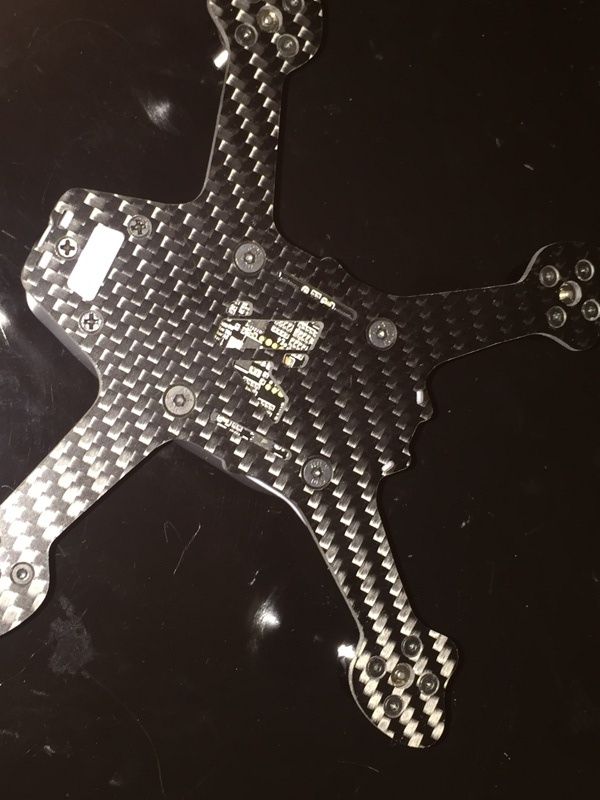 Bottom View
Motors are 1306 3600kv -they definitely scream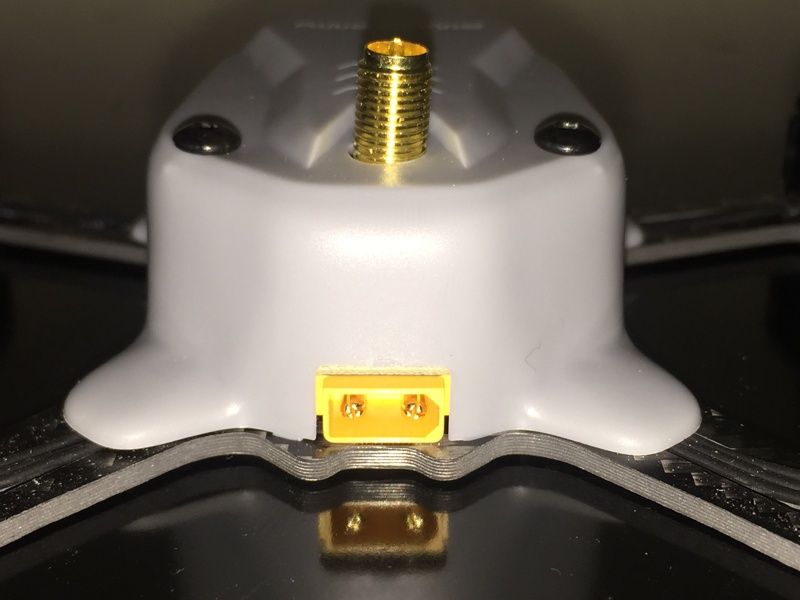 XT30 connector and really long sma-female connector
Internals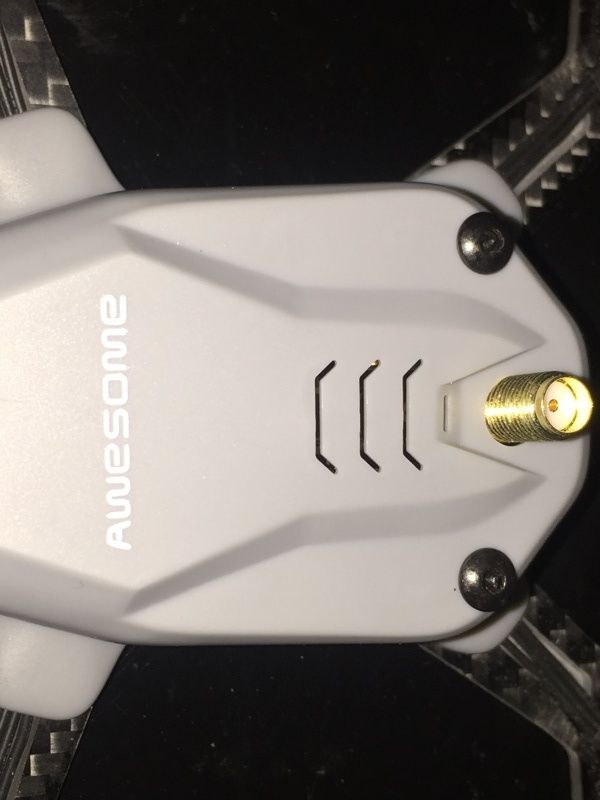 Removing the canopy is easy, 2x 1.5mm hex head screws are basically all that holds the canopy on. Push the canopy forward slightly and a little wiggle and it comes right off.
Here you can see the F3 flight controller, which has an integrated VTX.
I've already connected my receiver here, but with the canopy off you have access to the hardware tower, and the microUSB port!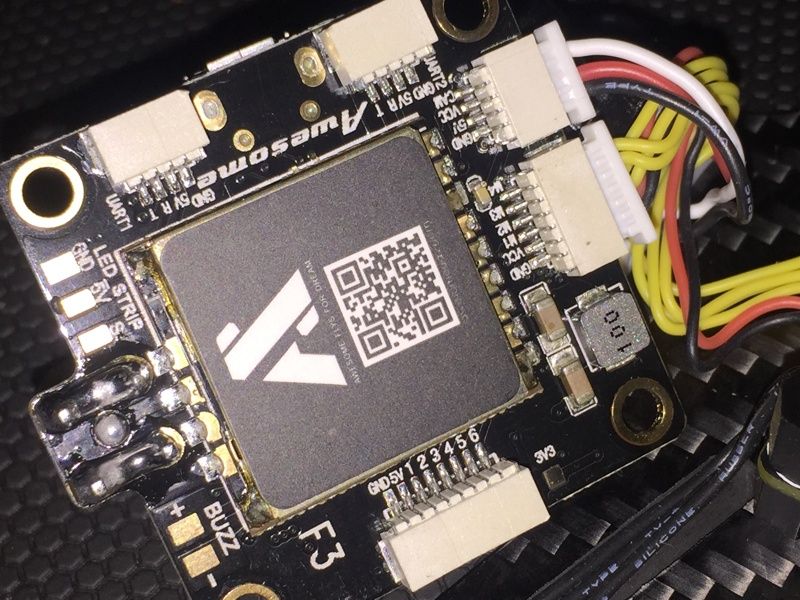 bottom of the FC, here is the VTX module. There are also pads to solder on a buzzer or LEDS.
Just below the FC/VTX is the 4in1 ESC board. These ESC's are 20amp blheli-S, so Dshot capable! Also on the bottom of this picture are contact pads that you can solder an XT60 pigtail to.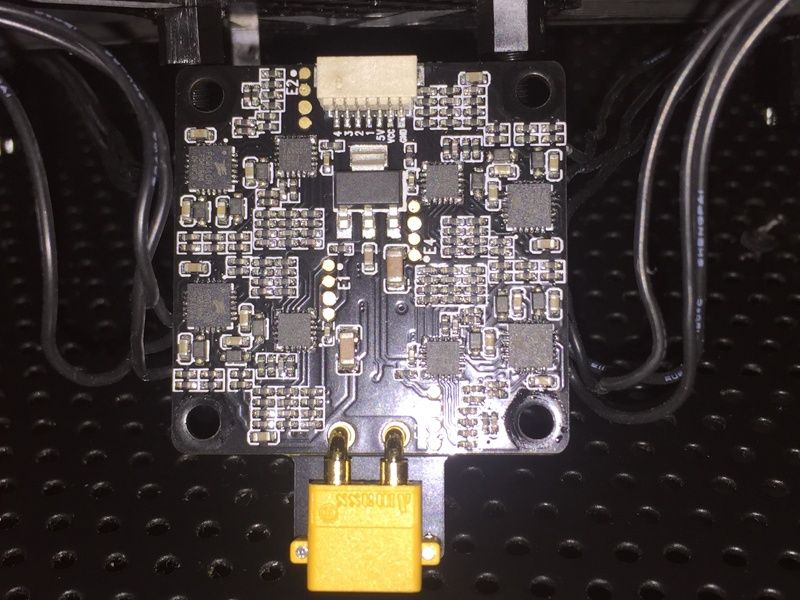 Bottom view of the ESC board with a view of the XT30 connector. You can easily keep this on, even if you choose to solder on an XT60
Here is the Youbi's 600tvl camera. It has a 100 degree field of view, and is set in place at a 25 degree angle. Unfortunately the mount holding the camera does not allow for adjust ability.
Weights
bare Youbi : 105grams
canopy: ~5.7grams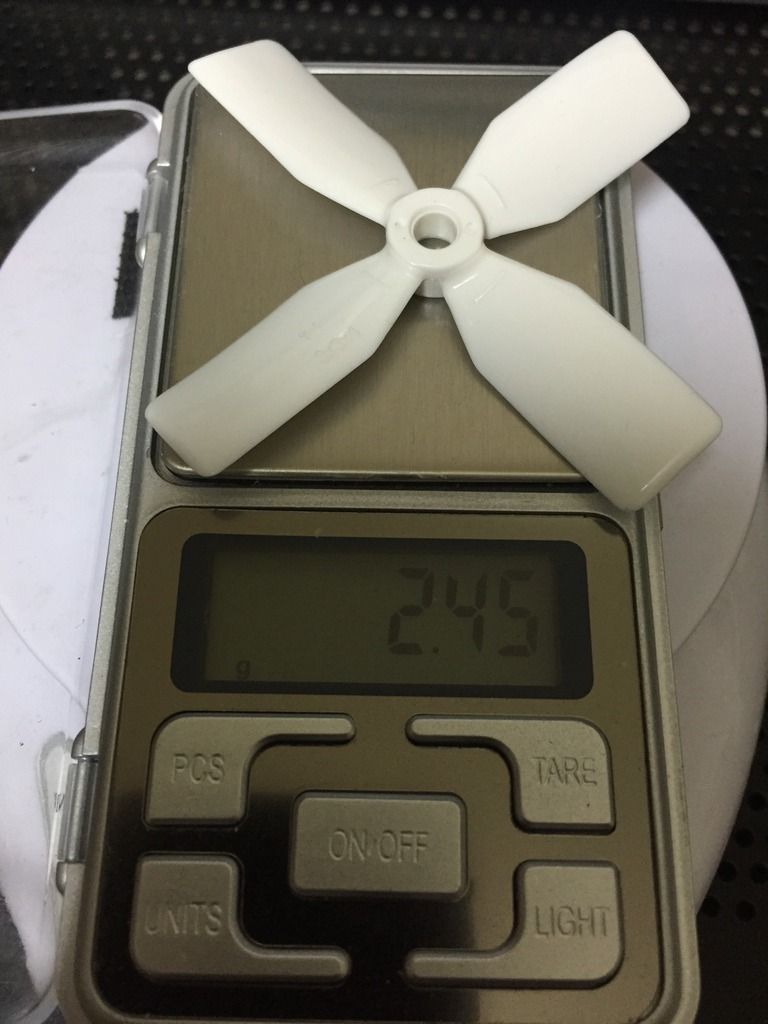 Propeller: 2.45grams
whip antenna: 7grams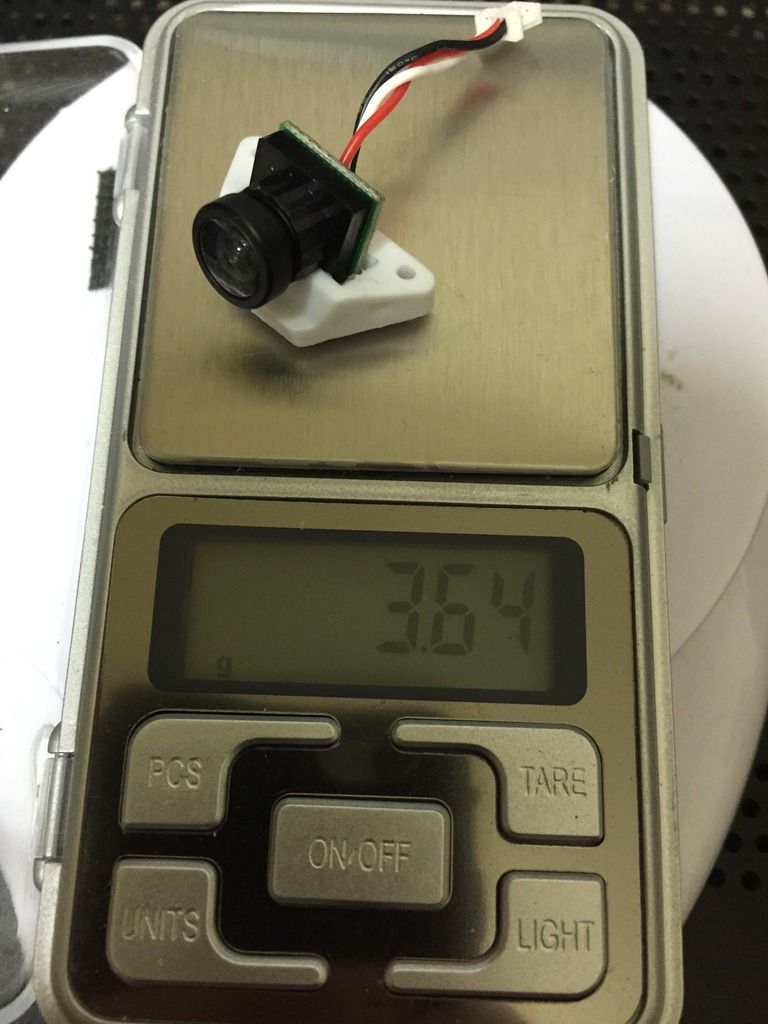 Camera: 3.6grams
Prop nut: 0.5grams
......

12-06-2016, 01:55 PM
Junior Member
Join Date: Mar 2016
Posts: 9
Likes: 0
Received 0 Likes on 0 Posts

---
Flight Testing
2S 700mah ??C
So far I have tested the youbi using 2S 700mah and 3S 1300mah Lipos. Not the most preferable sizes by a long shot -for me anyways. I actually think 2S would be perfect for those making the switch over to brushless, or someone that has some experience flying quads. Once the motors spin up to the right speed, the quad does feel zippy, but there is slight delay from when you throttle up. Testing the 2S outdoors using FPV, the Youbi really felt underpowered. In order to keep the momentum up, I had to fly at 80-100% throttle the whole flight. As seen in the "
FPV Flight test
" video in post 1, this made it difficult for me to control the quad.
3S 1300mah 65C
The 3S had a ton more power over the 2S, but due to it's size, handling characteristics was pretty bad -made it feel like a bus. I think this could be improved with a better tune, but the best thing to do is to use the correct size battery. Somewhere between a 600-800mah would be the best size for a 3-4S lipo. With the 3S I did notice some oscilation on higher throttle usage, another item that should be alleviated with a better tune.
4S 1000mah 70C
This time a ton more power over 3S, I still have not messed with the tune, ever since I slightly raised the PIDS and rates when I first got the youbi. With the 4S I felt much more in control, flips and rolls were easier to achieve due to the increased power. It was also more stable, but I was still getting oscilations, as well as instances where the youbi would dive. I can't tell right now if this is due to a heavy 1000mah lipo, or if it simply needs a better tune. I will hopefully be able to find this out my next test flight with the youbi, or when I get some new smaller packs.
Pros
-Adjustable VTX Power (25mw - 200mw - 400mw)
-Durable silicon wiring
-Light weight and does NOT require registering with FAA (in USA)
-2S-4S capable
-Zippy even on a 2 cell LiPo -flown indoors its a quick one, but after flying it in a more open area, 2S just didnt cut it for me: I wanted more
-Blheli-S ESC's are DSHOT capable
-Comes loaded with betaflight 3.0.1 -tuning not required, but is recommended
...
Cons
-Dipole antenna
-Camera angle NOT adjustable
-Camera- not the best camera
-Access to microUSB port- must remove canopy
-No place for receiver antenna- you can either drill a hole in the canopy, or tuck it inside, I haven't found a good place yet
...
Final Thoughts
...
Modifications/DIY
XT60 pigtail-
The youbi uses an XT30 connector which is quite restrictive as much as it is uncommon. From what I have been reading in the other threads, It seems like most people actually had to purchase new batteries just for this quad. So... imo, it is a good idea to solder on a pigtail connected to an XT60 connector. There are actually contacts on the ESC/PDB board allowing you to simply solder the pigtail to - seen here:
The canopy fits snug, so if you plan on keeping the xt30 connector on there as I did -you will have to cut out a hole for the pigtail.
I used an exacto knife to cut out roughly 6mm
Betaflight Settings
...