Pics of your fleet!

08-12-2013, 09:23 PM
Senior Member
Join Date: May 2013
Posts: 223
Likes: 0
Received 0 Likes on 0 Posts

Pics of your fleet!
---
Let's see 'em, guys! Get 'em all together and snap a couple photos for everyone to see!
I was cleaning them all off and doing some maintenance on a few Sunday morning, getting a group photo just seemed prudent.
From biggest to smallest:
1) Losi Mega Baja - bone stock except for the Redcat semi body.
2) RC10GT Factory Team chassis - 95% metal now, many hand-made parts, TRX 2.8" Talons, OFNA Force .32. Rear shocks moved to front, 1/8 scale buggy shocks on rear, MGT 8.0 150cc fuel tank, many other mods. Clocks 61 MPH at present.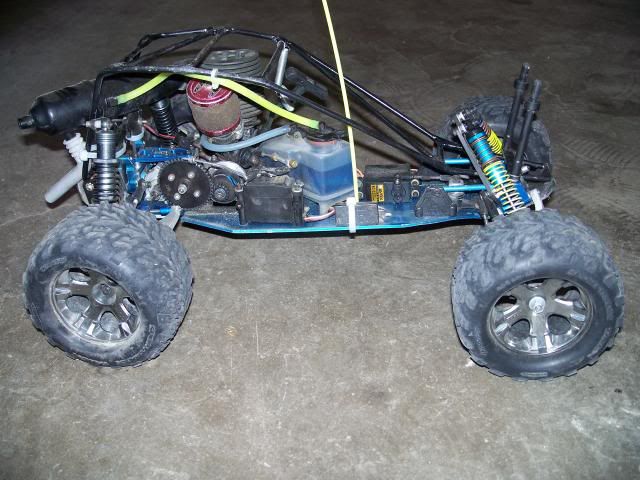 3) RC10GT RTR chassis - extended 1-1/4", outfitted with an OFNA Ultra differential mated directly to the clutch bell on the LRP ZR-32 spec 2 engine. OFNA belted tires, braking via dual inboard mounted GPV-1 motorcycle rotors and hand made 7075T6 billet calipers with NTC3 brake pads, cable actuated. 1/10 on-road alloy shocks. 82 MPH last time out (still not enough).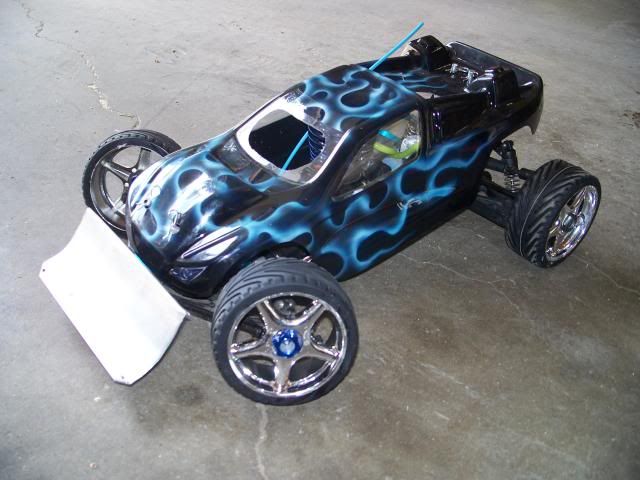 4) RC10GT Factory Team chassis (black tub) - This has been my most recent project, basically a resto of a $30 ebay basketcase. All new electronics, screws, turnbuckles/links, tires, brand new HPI Nitrostar .18 engine & AE anodized FT pipe. Just awaiting the GT2 clutch bell so I can mate the SG shafted engine to the spur.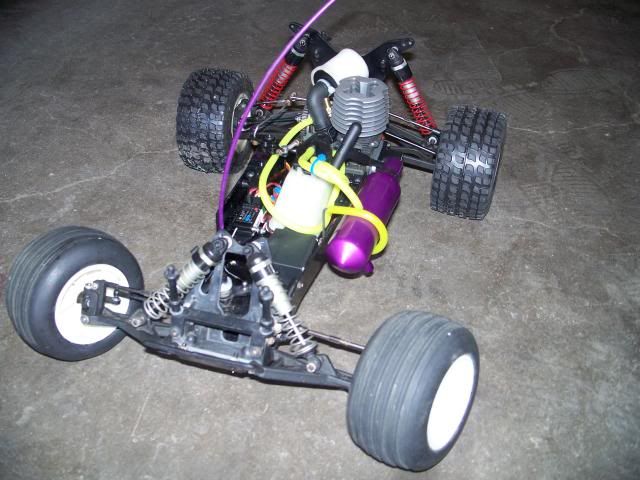 5) RC10CE - Basically stock, except for the Atomik 3,300 KV combo & LiPo. Not clocked yet.
6) NTC3 RTR- Mostly stock; 2 speed conversion, Fantom FR15 engine. Haven't got radar on this one, either.
7) RC18T - EVERYTHING upgraded to metal parts to contain the power of the AE .15X engine I shoehorned into the tiny chassis. Many custom parts to make this 52 MPH micro nitro work. Pic with the old pipe: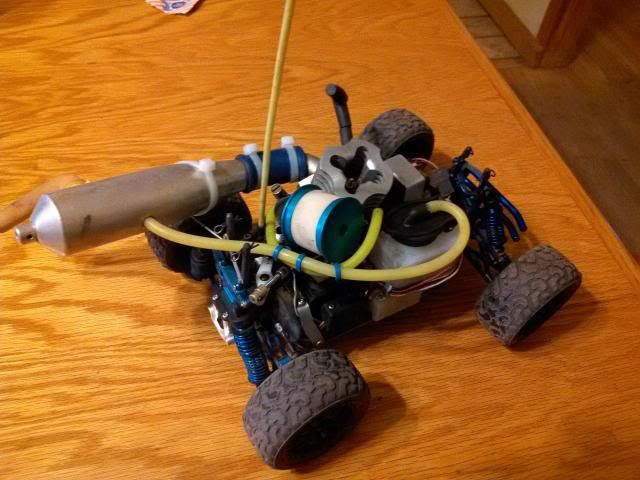 8) HSP Starpace - Stock except for Picco P-zero engine. 26 MPH
9) HSP Starpace - Stock except for Toki engine. No Radar
10) Losi Micro DT - stock except for LiPo & aluminum shocks. No radar.
Alright, let's see yours!

08-16-2013, 01:58 PM
Senior Member
Join Date: Mar 2005
Location: Kingston UK, but living in Athens, GREECE
Posts: 18,082
Likes: 0

---
I only have half the fleet at the summer house right now, but I'll take a snap as soon as I finish building the latest which arrived today.