Realistic figure for RC driving & scale garage duties

04-18-2021, 11:13 PM
Member

Realistic figure for RC driving & scale garage duties
---
I recently bought a new figure for RC vehicle driving and scale garage duties. My RC vehicle collection has an emphasis on scale realism so I wanted a figure a little bit better than the mass-produced action figures you normally see. The one I found is quoted as 1:18 scale but due to the above average height, it could be used for some 1:16 or 1:14 scale applications too. Really it depends on the actual scene as with some vehicles the figure looks okay and with others the scale isn't quite right. Please see the video link below for a close-up look at the figure and to see her modelling with some different RC vehicles:

05-02-2021, 02:57 AM
Member

Realistic figure for RC vehicles and scale garage scenes
---
Some close-up photos of the figure. See more in the video above.
BlackSeaRC: Fox Hunter posing in the Caucasus mountains on the Black Sea coast.
BlackSeaRC: Fox Hunter posing with the ROC Hobby Katana.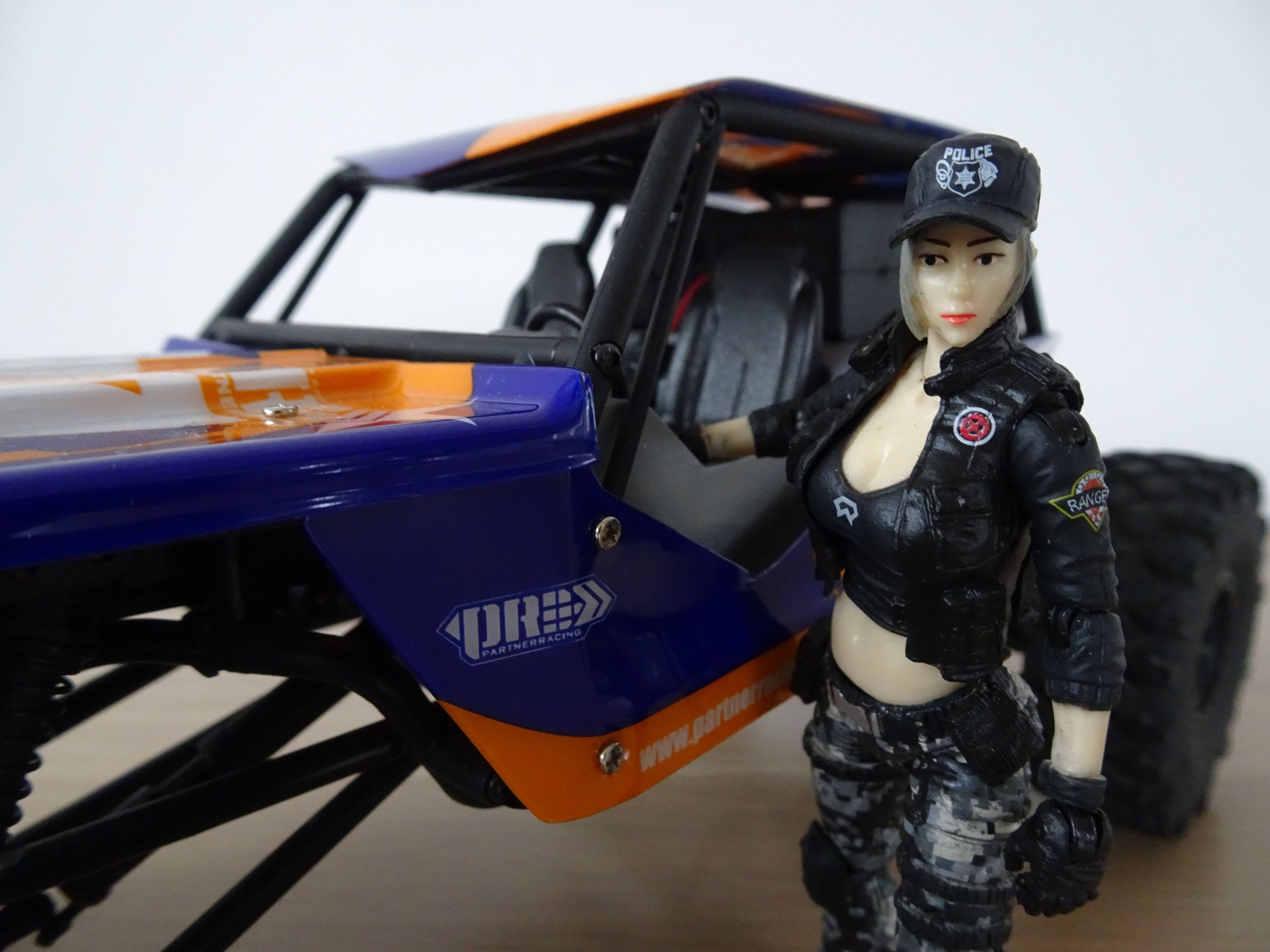 BlackSeaRC: Fox Hunter posing with the Partner Racing QX-4.