Armoured Models su152 Kit

05-04-2020, 10:15 AM


Armoured Models su152 Kit
---
The 1/16 SU 152 Kit from Armoured Models in UK arrived last week
Its a nice and well printed kit. Sturdy and lots of nice details included .
( this modell is built by Ken Jowet )
https://www.facebook.com/Armoured-Mo...5202011329778/
---
Last edited by sollie; 05-04-2020 at

10:57 AM

.

05-04-2020, 01:57 PM

---
Been working on mine. Same kit with some modifications. I'll do a build thread once complete. Still lots to do.
Need to widen the brass mantlet rain cover before final install. Modified the servo locations to get some gun depression.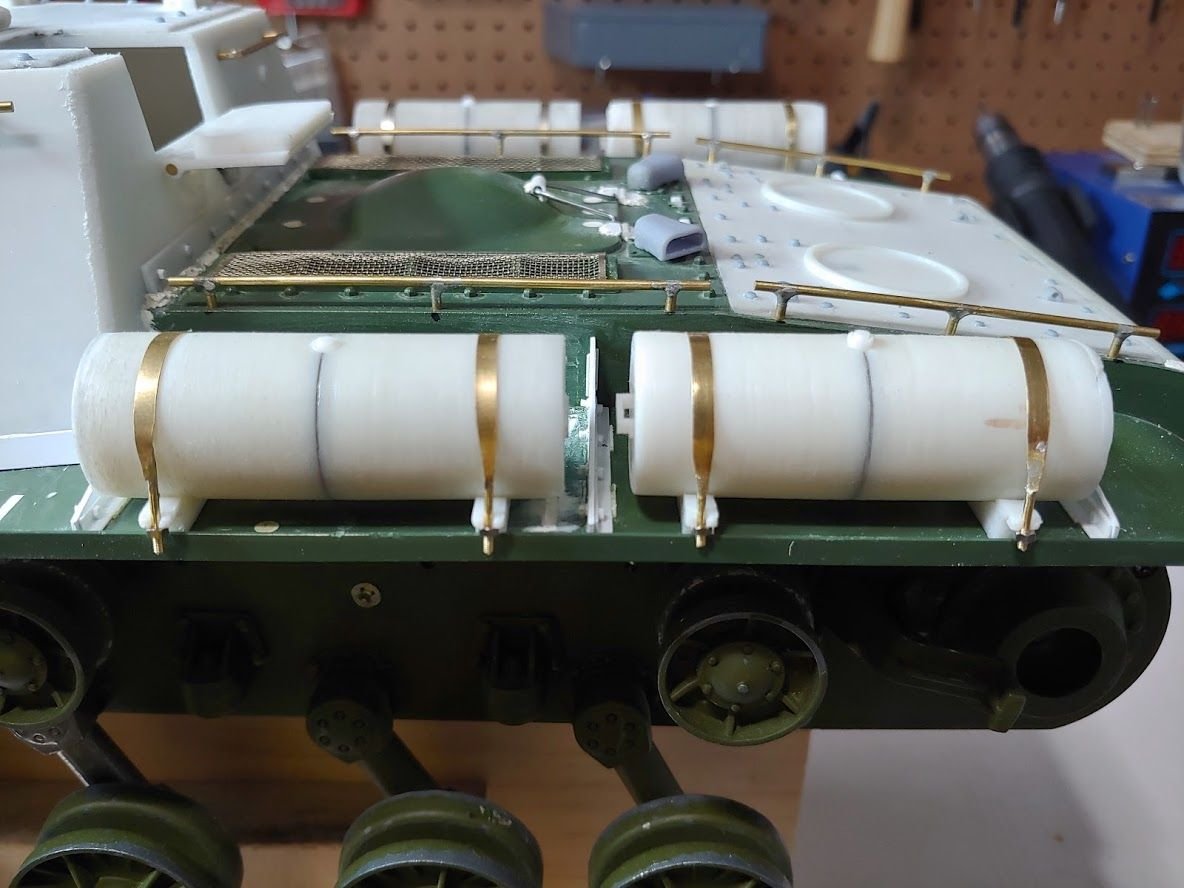 Removed the molded straps and made my own out of leftover brass sheet and photo etch sprues.

05-05-2020, 10:28 PM

---
From what I've seen of the Jukenburg one it's better, but not perfect. I've actually made quite a few changes to mine to make it more accurate. I don't want to stomp all over this thread.