Fleet Brotherhood

08-25-2018, 09:11 PM

Join Date: Aug 2018
Location: Potchefstroom, South Africaa
Posts: 4
Likes: 0
Received 0 Likes on 0 Posts

---
.... thank you Ray ... that is the way I am going to go. I appreciate your efforts with the pics .... pic worth 1000 words.... !

... as mentioned earlier the in the discussion the hardwood for the rigging attachment points on the empennage and rudder post is also important.

Bob will you please add me to the list ....?

Thanks Chris

08-26-2018, 07:11 AM

---
Of interest, I built my 1/4 scale Fleet with landing and flying wires to be somewhat functional. Field build up and take down took so long at times, I ran out of motivation to even fly..amost.
With the rebuild, I left off the rigging but left all the hard wood (maple) mounting points within the wings. Since the first attempt to maiden, I 've semed to lose interest as many of our flying fields are over 50 miles away..one way.
I built a 1/3 scale where the flying and lading wires are needed to be functional. Now, if one wishes to buy it as it is just too big for my aging fingers.
Ray W.

08-27-2018, 05:34 AM

---
Summerville, South Carolina. Yea, it's big. 4 wings, long fuse but the horizontal stab is detachable. SuperShrink coverite with Nitrate and Butyrate color.

Yet to check CG and repower with something bigger than OS300 Twin.

Ray.

09-06-2018, 07:23 AM

Join Date: Sep 2002
Location: Garden Grove, CA
Posts: 307
Likes: 0

---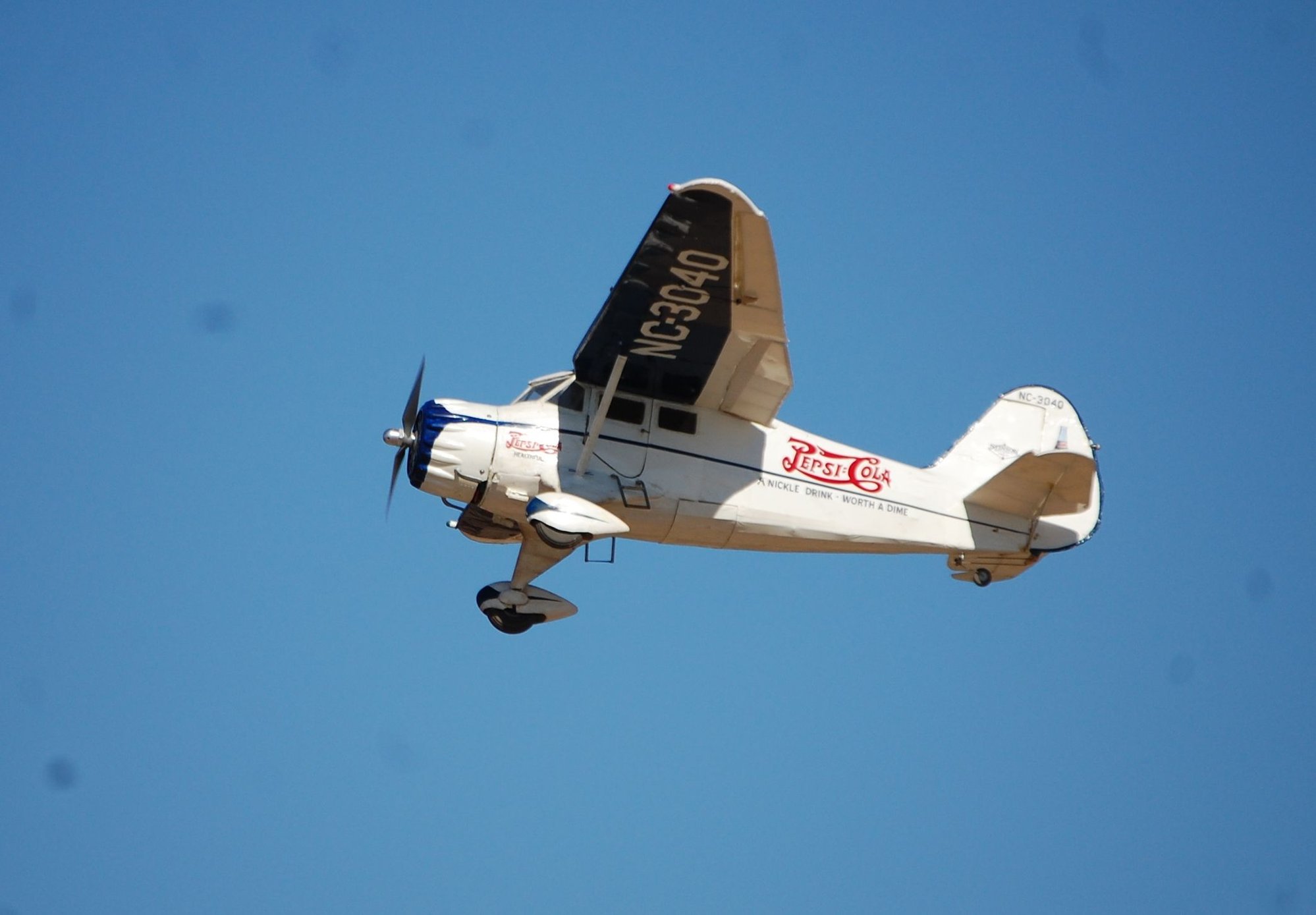 You can add me to the list. I have the 1/6 scale Concept Fleet Barnstormer kit that I bought at a club flea market. The plans are dark yellow, mouse chewed and almost illegible. I bought a Cobra brushless motor, speed control, Wms Bros cylinders, and metal geared servos and all bagged accessory items. Started on the fuselage and cut out all unnecessary lite ply, collected detail photos , then other model projects, model flying and life butted in. I am starting a build of the Pat Tritle/Brodak 60" wsp DC-3 in AA Flagship Detroit livery from Kelly Graphics. The Barnstormer Model 2 (?) is next in line for completion. Yellowed plans and instruction pamphlet are a little too concise and not easy to follow. I am a fan of biplanes and golden age designs in general I am flying a Dynam WACO (wahko) and a Park Zone Stinson Reliant SR-10. My over-detailed Pat Tritle 59" wsp Pepsi Reliant has SR-7 kit bash has become mostly a wall rack queen.

10-16-2018, 02:40 PM

Join Date: Feb 2009
Location: riverside, CA
Posts: 177
Likes: 0
Received 0 Likes on 0 Posts

---
hello chris, althepal here.

the next time you get your plans out, can you tell me where the CG is supposed to be. I'm going with the os fs300 and it is quite a bit heavier than the quadra 35 that I flew once before. I knew I should have checked it before I pulled the engine.
thanks a lot, Althepal fleet brotherhood #32

09-18-2019, 10:59 PM

Fleet Finch
---
I also really like those old Fleet biplanes!
Here's my Fleet.
Scratch built from a British plan, spans 67" and uses a .91FS.
Great flyer.
I also have a Concept Fleet kit on its way to me, should arrive in a few days. Looking forward to building this one!

02-13-2020, 05:45 PM

Join Date: Nov 2003
Location: Bartow, FL
Posts: 1,422
Likes: 0

---
Hello all,
Getting ready to strip down and recover my 1/4 scale Fleet and would like to rework the rudder and fin to that like Ray did for his. Is there any blue prints or drawings of the mod? Thanks for any help on this.
Dan